Homi Adajania: From dark 'Cyrus' to light 'Cocktail'
Homi Adjania's first film 'Being Cyrus' had a dark theme, but his new film appears lighthearted.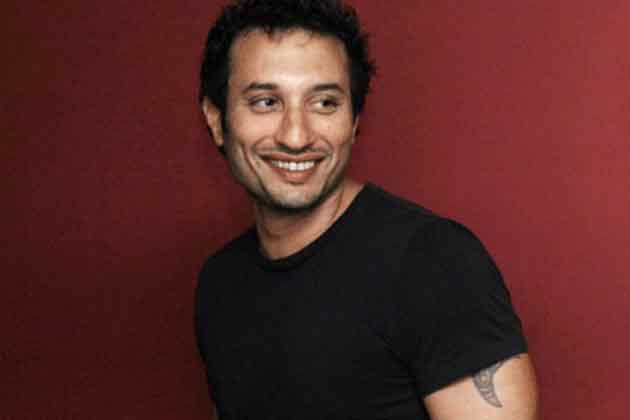 Homi Adjania's first film 'Being Cyrus' had a dark theme, but his new film appears lighthearted.
New Delhi: 'Being Cyrus' gives an impression about its director Homi Adjania. It tries to explain the mindset of the storyteller and his inclination towards the dark themes. There are sequences in the film where juxtaposition of shots describes the disturbing realities of a human mind. Critics looked at 'Being Cyrus' as an offbeat film, simply because it wasn't meant for the audiences of the mainstream Hindi films. Now, when the 'Being Cyrus' director has come up with a light romantic film 'Cocktail', the first thing that comes to a spectator's mind is why would a director like Adjania choose to direct 'Cocktail'.
In an interview given to IANS, Adjania said, "I had two, three offbeat kind of stories, which they found very disturbing. Then Dinesh (producer of 'Cocktail') told me he has this script of 'Cocktail', written by Imtiaz Ali. When I heard the story, I was like why should I tell this story?"
But, it was the challenge of speaking an entirely different story through the visuals that compelled Adjania to go for 'Cocktail', "This format was not my format, there was nothing psychotic in the film! It was just a nice, beautiful love story. So I called him (producer Dinesh Vijan) in the morning and told him that I would do it."
Indian filmmakers are known for their stereotypical approach and thus the courage shown by Homi Adjania should be appreciated. However, his success in a new genre will be decided on Friday the 13th only. (With inputs from IANS)
Get the best of News18 delivered to your inbox - subscribe to News18 Daybreak. Follow News18.com on Twitter, Instagram, Facebook, TikTok and on YouTube, and stay in the know with what's happening in the world around you – in real time.
Read full article