Rape Accused Can't Be Acquitted Because Survivor Fails to Identify Him in the Dock: Supreme Court
The case dealt with a rape committed on a nine-year-old in Gujarat in 2004.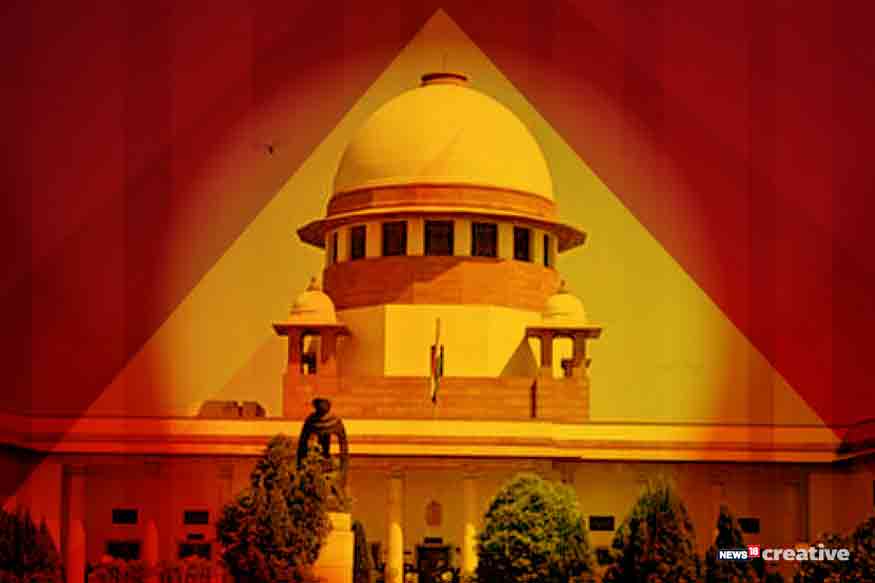 The Supreme Court of India. (News18 Creative)
New Delhi: To not let a criminal trial turn into a "theatre of absurd", the Supreme Court has ruled that merely because a rape survivor turns hostile and fails to identify the accused in the dock, it would not be a sufficient ground to acquit the accused if there is evidence to prove his guilt otherwise.

"A criminal trial is but a quest for truth," a Bench of Justices Ranjan Gogoi, Naveen Sinha and KM Joseph declared in a judgment pronounced on September 28.

"It would indeed be a travesty of justice in the peculiar facts of the present case if the appellant (accused) were to be acquitted merely because the prosecutrix (victim) turned hostile and failed to identify the appellant in the dock, in view of the other overwhelming evidence available," the court said.

The case dealt with a rape committed on a nine-year-old in Gujarat in 2004. The case was registered six months after the incident. The child, turning hostile during the trial, deposed that her injuries were due to a fall. However, medical reports and physical examination of her clothes proved rape.

"Neither the accused nor the victim can be permitted to subvert a criminal trial by stating falsehood and resort to contrivances, so as to make it the theatre of the absurd," the judgment said.

The apex court held that ideally the victim, now married, should face the law for lying in her testimony. However, the bench refrained itself from doing so considering that the survivor was barely nine years old at the time of the incident.

"She may have since been married and settled to a new life, all of which may possibly be jeopardised," the court ruled.

Read full article
Countdown To
Elections Results
To Assembly Elections 2018 Results