How India's Women Work: 80% Employed in Rural Areas, More Than Half Suffer Illiteracy
Most of these women are agricultural labourers who work on someone else's land in return for wages.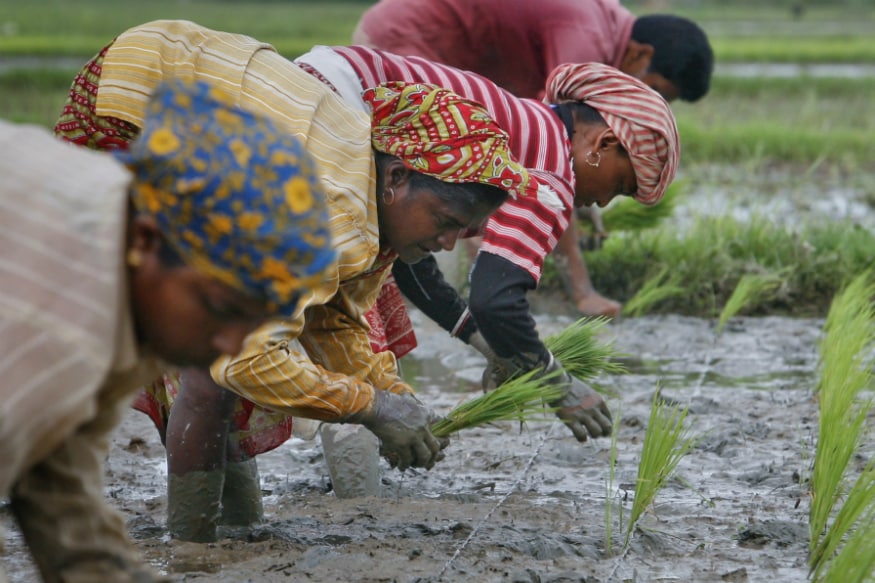 Representative image (Reuters)
New Delhi: Women living in urban parts of the country are involved in household chores more than their counterparts in rural areas.
According to Census 2011 data and the latest round of National Sample Survey (NSS), rural women make up 81.29% of the female workforce in India. The statistic includes both marginal and main workers. The Census describes main workers as those who are employed for most parts of the year.
Most of these women are agricultural labourers who work on someone else's land in return for wages. Interestingly, close to 56 percent of the employed rural women are illiterate. The number of illiterate urban working women is 28 percentage points lower.
The concern, however, is graver.
India has witnessed a steep fall in women workforce. Close to 2 crore Indian women quit work between 2004-05 and 2011-12, while 2.4 crore men joined the workforce in the same time period. The labour force participation rate for women of working age declined from 42 percent in 1993-94 to 31 percent in 2011-12.
"These are significant matters of concern. As India poises itself to increase economic growth and foster development, it is necessary to ensure that its labour force becomes fully inclusive of women," says a World Bank study, authored by Luis A Andres, Basab Dasgupta, George Joseph, Vinoj Abraham and Maria Correia.
The popular opinion that marriage may be the reason why women quit working does not hold ground when it comes to rural areas. According to the same sources of data, marriage did not affect workforce participation among women in villages. More married women work in these areas than unmarried women. However, urban areas displayed the age-old pattern of women quitting work after tying the knot.
The World Bank research paper claims that one explanation for the drop in the participation rate among rural girls and women aged 15-24 is the recent expansion of secondary education and rapidly changing social norms leading to "more working age young females opting to continue their education rather than join the labour force early".
This can be understood from the rising number of women taking up education in rural areas.
However, opting out of the workforce to go to school and get an education did not ensure that these women will eventually go to work.
In a separate research paper by North-Eastern Hill University, a central university under the act of Parliament, the researchers stated that having a high school-level education was not found to be an incentive for women to work.
The lowest rate of participation was found to be among those who had attended school and high school education in the cities and villages. Most women, who work in rural areas, as stated before, are illiterate.
NSS data shows that marginal women workers have been noticed to drop out of the workforce when household wages increased. Meaning, the need for money is the only drive for women in rural areas to work.
In one of his letters to chief ministers, India's first prime minister Jawaharlal Nehru had aptly remarked, "I have long been convinced that a nation's progress is intimately connected with the status of its women."
(The story is part of News18's special series #onthejob)
Get the best of News18 delivered to your inbox - subscribe to News18 Daybreak. Follow News18.com on Twitter, Instagram, Facebook, Telegram, TikTok and on YouTube, and stay in the know with what's happening in the world around you – in real time.
| Edited by: Nitya Thirumalai
Read full article