How Rose Valley became a Rs 60,000 Crore Chit Fund Scam
On Tuesday, The CBI arrested Trinamool Congress MP MP Sudip Bandyopadhyay for his involvement in the alleged chit fund scam by Rose Valley Group.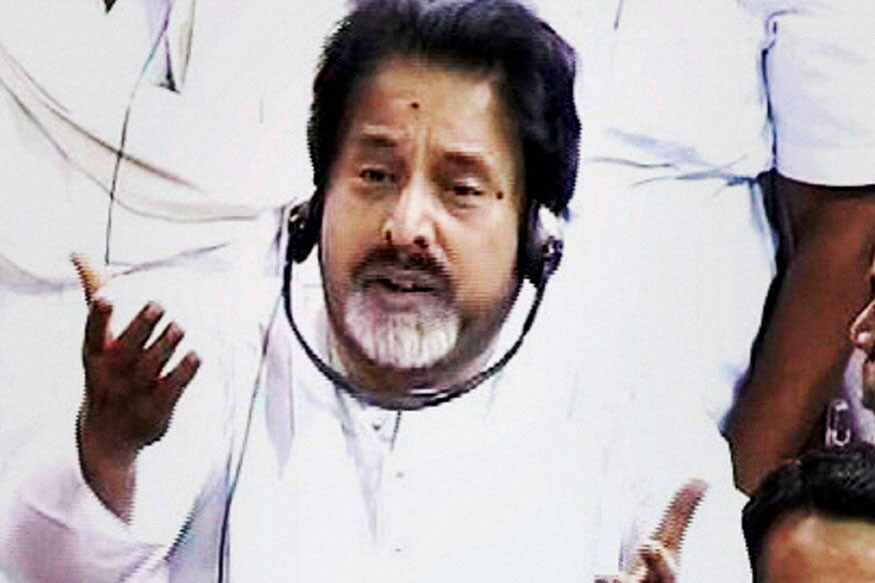 File photo of TMC MP Sudip Bandyopadhyay.
On Tuesday, The CBI arrested Trinamool Congress MP Sudip Bandyopadhyay for his alleged involvement in the chit fund scam by Rose Valley Group.
According to reports, Rose Valley chit fund scam amounts to almost Rs 60,000 crore. The scam is believed to be the biggest ponzi fraud in India and the scam itself is at least seven times bigger than Saradha scam.
Making of a scam
- Rose Valley, as per the ED estimates reportedly collected more than Rs. 15,000 crore from depositors across India, especially West Bengal, Assam and Bihar
- In March 2015, the ED arrested group's chairman Gautam Kundu after interrogation at his salt lake office in Kolkata
- However the all India small depositors association pegs the amount at close to Rs 40,000 crore - 16 times the size of the Saradha scam
- Huge amounts were allegedly siphoned off and transferred to other accounts
- ED is certain a major portion of the money was used to bribe politicians for smooth running of the ponzi chain
- Rose Valley hotels & entertainment reportedly owns nearly 23 properties across India
- SEBI had prohibited the sale of real estate by Rose Valley in January 2011 and the state government had followed suit
- In addition, all the 2,600 bank accounts of the company, which together hold cash balances of Rs 800-1,000 crore, have been frozen by the government
- There are as many as 30 companies under the Rose Valley banner on paper, which includes companies such as Rose Valley Airlines, Rose Valley Microfinance, Rose Valley Fashion, Rose Valley Consultancy, Rose Valley Beverages, Rose Valley Infotech and Rose Valley Housing Finance, says a news report
- Kajal Kundu, the elder brother of Gautam Kundu was instrumental in creating the Rose Valley empire in the span of 18 years
- Kajal started with Rose Valley Hotels & Entertainment and alongside, he also set up Rose Valley Real Estate & Construction
- Kajal Kundu also started Rose Valley Chain Marketing, the company later in 2002 became a corporate agent of the LIC
- Kajal Kundu along with his wife and son were killed in an accident in 2003 and the baton of the company passed over to Gautam Kundu
- Lured by the promise of high returns, unsuspecting people kept pouring in money, often their lives' savings, into such schemes
- Rose Valley was having a smooth run until 2012, when IRDAI raised objections on the way company was being operated
Get the best of News18 delivered to your inbox - subscribe to News18 Daybreak. Follow News18.com on Twitter, Instagram, Facebook, Telegram, TikTok and on YouTube, and stay in the know with what's happening in the world around you – in real time.
| Edited by: Ashish Yechury
Read full article