How to Pay Under 20K Income Tax Even When Your Income is Rs 10 Lakh?
It is easy to reduce your tax burden if you are aware of various tax exemptions that are eligible under various Sections of the Income Tax Act.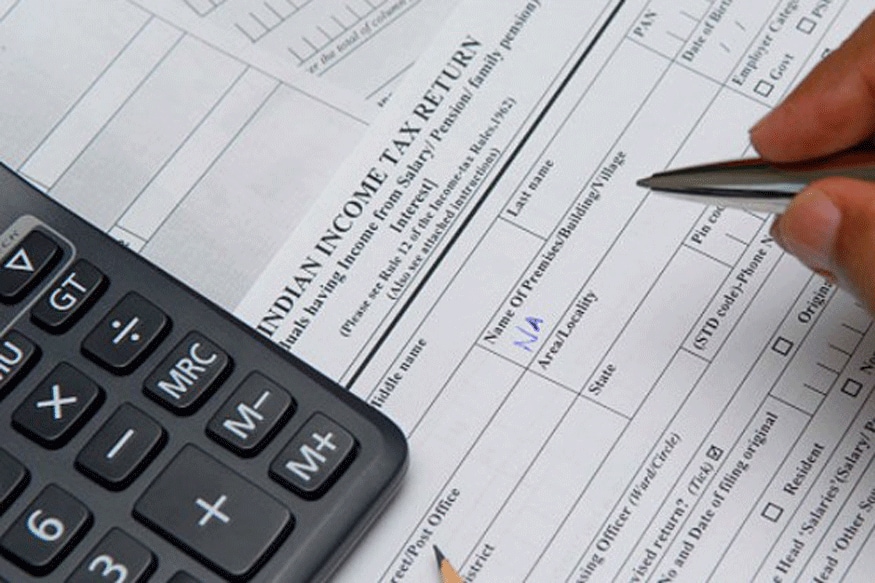 Image for representation.
One notorious thing about India is tax evasion. Despite many exemptions and input tax credit schemes, paying taxes is a situation wherein everyone tries to manipulate income and expenditure and think of different ways to reduce your tax liability.
However it is easy to reduce your tax burden if you are aware of various tax exemptions that are eligible under various Sections of the Income Tax Act. Given that the government has reduced the tax rate on Income Slab - 2.5 Lakh to 5 Lakh from 10% to 5% for Financial Year 2017-18. Taxpayers with income upto ₹10 Lakhs can reduce their tax liability to almost 1/5th by investing in tax saving investments and schemes that come under the purview of –
- Section 80 C of the IT Act, which provides an exemption upto Rs 1.5 Lakhs per year;
- Section 80 D which enables upto Rs 60,000 for tax exemption
- U/S 80 CCD (1B) which can ward off tax from Rs 50,000
- Section 24 which puts of Rs 2 Lakh from Taxable Income
- Section 80EE can exempt Rs 50,000 from Taxable Income
- Section 80G comes with donation schemes upto 50% to 100% tax exemption
As per the income tax exemption under the sections above, an individual can claim upto Rs 5,10,000 for tax exemption. Thereby reducing his tax burden to mere 5% of Rs 2.5Lakh i.e. Rs 12,500.
Section 80C – Investment Instruments
Taxpayers can get upto Rs 1.5 Lakh exemption from their taxable income under Section 80C. There are plenty of investment instruments that are eligible for exemption Under Section 80C viz
- Equity Linked Savings Scheme (ELSS)
- Public Provident Fund (PPF)
- Employee Provident Fund (EPF)
- Unit Linked Insurance Plans
- Investments in Sukanya Samriddhi Yojana
- Fixed Deposits
- Senior Citizens Savings Scheme (SCSS)
- National Savings Certificates (NSC)
- National Pension System (NPS)
- Principal Repayment of Home Loan
Section 80D – Health Insurance Policy
Under Section 80D, premiums paid in a health insurance policy for self or family are eligible for exemption of tax. However, the limit on exempted amount is up to Rs 25,000
extendable to ₹30,000 for a senior citizen. Further, if your parents are dependent on you and you pay their health insurance premiums separately from your own policy, you can
claim an additional amount of Rs 25,000 as exemption or Rs 30,000 if your parents are senior citizens.
Section 80CCD – National Pension Scheme (NPS)
Under Section 80 CCD (1B) investment in Government's National Pension Scheme
The exemption provided as per this section is up to Rs 50,000 and is in addition to the exemption of Rs 1.5 Lakhs U/S 80 C. However the amount received at the time of maturity is taxable.
Section 24 – Interest on Home Loan
Under Section 24 of the Income Tax Act, the interest paid by you on a home loan for buying residential property for you and your family is exempted from taxable income. The amount exempted is Rs 2 Lakhs, provided that the construction gets completed within 3 years.
Section 80EE – First Time Home Buyers
An additional amount of Rs 50,000 can be claimed as an exemption for Interest paid on Home Loan if it's the first time you've obtained a home loan. This amount is over and above the exemption of Rs 2 Lakhs Under Section 24 (Interest on Home Loan) and Rs 1,50,000 Under Section 80C (Repayment of Principal)
Section 80G
Under Section 80G exemption can be claimed if you make donations to any charitable institutions. An amount of 50 percent qualifies for tax exemption however if the donation is made to government set funds and institutions then there is no cap for donation and you get 100 percent tax exemption for the amount donated. A few examples of such funds are:
- National Defence Fund set up by the Central Government
- Prime Minister's National Relief Fund
- National Foundation for Communal Harmony
- National Blood Transfusion Council or to any State Blood Transfusion Council
- National Sports Fund
- National Cultural Fund
- Army Central Welfare Fund
- Swachh Bharat Kosh (applicable from FY 2014-15)
- Clean Ganga Fund (applicable from FY 2014-15)
- National Fund for Control of Drug Abuse (applicable from FY 2015-16)
Get the best of News18 delivered to your inbox - subscribe to News18 Daybreak. Follow News18.com on Twitter, Instagram, Facebook, Telegram, TikTok and on YouTube, and stay in the know with what's happening in the world around you – in real time.
| Edited by: Bijaya Das
Read full article