How Two Months of Surveillance Led to Rs 3,500-Crore Heroin Bust
The captain of the merchant ship, Suprit Tiwari, came on the radar of the security agencies on May 21 after a seaman was caught with fake certificates.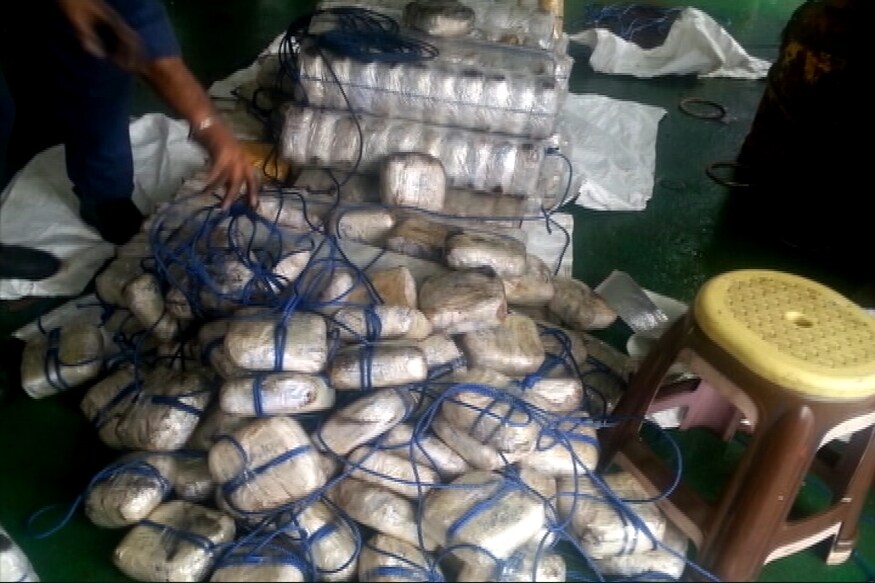 Representational Image (TV Grab/CNN-News18)
Kolkata: The seizure of 1,500 kg heroin, touted to be the biggest narcotics bust in the country, was done after closely tracking the movement of the cartel members for over two months.
According to authorities, the captain of the merchant ship, Suprit Tiwari, came on the radar of the security agencies on May 21 after the arrest of a seaman, Parveen Kumar, from the Indira Gandhi International Airport in Delhi for carrying a fake Continuous Discharge Certificate (CDC), also known as the Seaman Service Book (SSB). CDC is a must for seamen and is issued by the authorities in Mumbai, Chennai and Kolkata.
Kumar, according to agencies, was about to leave for Iran via Sharjah on an Air Arabia flight. He was to be a seaman with a Panama CDC that was valid till 2021. He broke down during questioning and told the investigators that the fake certificate was given by Tiwari, a captain based in Kolkata.
He also disclosed that Tiwari was involved in smuggling drugs into the country, sources said. "Since then, various intelligence agencies were keeping a tabs on Suprit and finally he was arrested on Sunday, along with other crew members," police sources said. Suprit's brother Sujit, who works with a private firm in Kolkata, has also been detained for questioning.
The Indian Coast Guard had seized the contraband worth Rs 3,500 crore off the Gujarat shoreline after intelligence reports. Eight crew members — all Indians — were taken into custody.
The Panama-registered ship, named MV Hennery, was seized after a three-day operation based on intelligence inputs. It was taken to Porbandar on Sunday for further investigation, the Coast Guard said.
The ship was coming from Iran and was bound for Alang in Gujarat. This is a biggest ever haul of narcotics drugs, transported through sea routes in recent times.
The vessel was spotted around 380km off Dwarka through surveillance mounted by the National Technical Research Organisation (NTRO), a government intelligence-gathering agency.
Get the best of News18 delivered to your inbox - subscribe to News18 Daybreak. Follow News18.com on Twitter, Instagram, Facebook, Telegram, TikTok and on YouTube, and stay in the know with what's happening in the world around you – in real time.
| Edited by: Aakarshuk Sarna
Read full article