Hrithik Roshan in new Coca Cola ad campaign
Targeting a younger audience, the campaign's theme is Jashan Mana Le.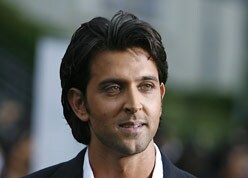 Targeting a younger audience, the campaign's theme is Jashan Mana Le.
New Delhi: Keen to build a stronger connect with the young generation, global soft drinks major Coca-Cola India on Thursday announced the launch of its new campaign that will feature Bollywood actor and style icon Hrithik Roshan.
Based on the theme Jashan Mana Le, the campaign has been designed to showcase the 'magical power' of aerated drink Coca-Cola.
The new commercial is set at a quaint street where a group of youngsters land up late one night to grab a bite, only to find all the shops shut. What follows is a tryst with Hrithik and a magical ride, which leaves them in awe.
Set in the context of friends enjoying their food, the cold drink brings life to the moment and transforms it into an impromptu celebration.
"It feels great to be part of the Jashan Mana Le campaign. It reminds me of the time when I was in college, hanging out with friends, going out and having food together," said Hrithik in a press statement.
"The emotions captured in the campaign of togetherness and celebrations, being energized by a bottle of Coca-Cola are very real and identifiable. I am sure all including my fans, would find this campaign extremely appealing," he added.
Venkatesh Kini, vice-president (marketing), Coca-Cola India, said, "Having made thanda and refreshment synonymous with Coca-Cola, this year we have decided to take the brand communication to the next level. Our 2008 campaign focuses on how a bottle of Coca-Cola infuses a stream of fun, enjoyment and exhilaration into every moment of life."
"The idea of the new campaign is tell the audience how the magical power of the beverage brings celebration into the lives of its consumers. I am confident that the youth today will strongly identify with both the lingo and message of this campaign," he added.
It has been tentatively decided that the next campaign of the cold drink will feature its brand ambassador Aamir Khan.
Get the best of News18 delivered to your inbox - subscribe to News18 Daybreak. Follow News18.com on Twitter, Instagram, Facebook, Telegram, TikTok and on YouTube, and stay in the know with what's happening in the world around you – in real time.
Read full article