'Hum Hain.. Umeed-e-Kashmir' concert: Aamir Khan, Anupam Kher, Farhan Akhtar come together to offer relief to Kashmir flood victims
Popular Bollywood actors came together after intense flooding left much of the Kashmir valley underwater.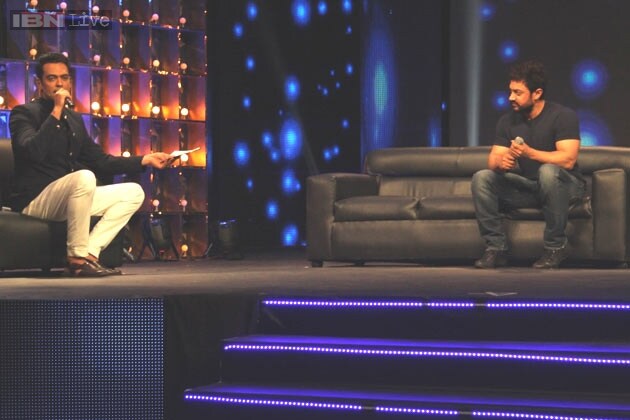 Popular Bollywood actors came together after intense flooding left much of the Kashmir valley underwater.
Many suffered property losses from deadly flooding in Kashmir. Many lost their family members. And many starved for days. In an attempt to offer monetary assistance to the flood victims in Kashmir, Bollywood stars flew down to Delhi for Hum Hain.. Umeed-e-Kashmir charity concert.
Aamir Khan who donated Rs 25 lakh for the relief of floods victims, said, "I have no complaints with our government. They are certainly doing their best to bring relief. But we aren't equipped with disaster management. We should always be prepared to deal with such calamities," said Aamir.
"I feel that we should all do our bit to help the victims. Tourism has been gravely affected by the floods. So, besides making monetary contributions, we can also help the economy by visiting the two states as both are famous tourist destinations," he added.
Actor Anupam Kher, who is deeply concerned about the current situation in the Kashmir, urged the guests gathered for the concert to contribute as much as they can in aid for Kashmir flood victims. Dressed in a phiran "jo dono Hindu aur Muslim pehente hain" said, "I want more people to come in full support for those who have been badly affected by Kashmir floods." He also spoke in Kashmiri to seek maximum help from the people.
Actor Ravi Kishan said it is imperative for us to be prepared to deal with such calamities. "There is no denying the fact that we should be prepared to prevent such natural disasters. And with this comes a responsibility from every citizen to take necessary precautions. We have to think of ways to preserve our nature," he said.
Director-singer-actor Farhan Akhtar who staged a special performance with a band recited famous poem 'Jab jab dard ka baadal chaya', and crooned unplugged version of 'Dil Chahta Hain' and 'Rock On'.
"I didn't want to blame the system or the government. I'm doing my bit by coming here and pwerform for the relief of flood victims in Kashmir," he said.
Singer Daler Mehendi enthralled the audience with his power-packed performance on hit tracks 'Tunak Tunak' and 'Namo Nama'. Happy to be attached to the fundraiser, the singer said, "I am very saddened by the situation of two very beautiful states of our country -Kashmir and Assam. I am very fortunate to be a part of this cause."
The event was also attended by Delhi BJP president Satish Upadhyay, J&K Chief Minister Omar Abdullah's sister Sara Pilot, actress Neha Dhupia, among others. Similar concerts took place simultaneously in other cities like Mumbai, Hyderabad, Bangalore, Chennai, Jaipur and Kolkata, featuring their respective film and entertainment industries.
The money generated through sale of tickets, donations and sponsorships, will fund relief work spearheaded by United Way India, said Jayanti Shukla, Executive Director of the social organisation.
A total of 35 Zee channels will simultaneously cast this initiative on October 26.
(With inputs from PTI)
####
Get the best of News18 delivered to your inbox - subscribe to News18 Daybreak. Follow News18.com on Twitter, Instagram, Facebook, Telegram, TikTok and on YouTube, and stay in the know with what's happening in the world around you – in real time.
Read full article