Hyderabad Drug Scandal: Actress Kajal Agarwal's Manager Arrested
The SIT probing the high-profile racket has summoned 12 Tollywood celebrities so far.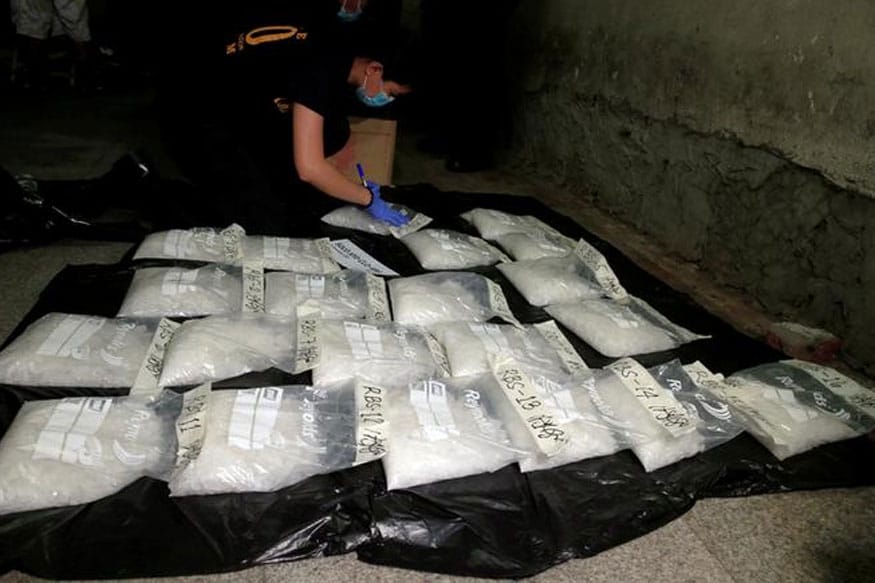 (Representative image/Photo: Reuters)
Hyderabad: The SIT investigating the drug racket in Hyderabad made its first arrest from the entertainment industry on Monday. Ronson Joseph, manager for many popular Tollywood and Bollywood celebrities, including actress Kajal Agarwal, was arrested after a narcotic substance was recovered from his possession during a raid at his premises.
Till now, 19 people have been arrested and 27 have been questioned by the excise department team probing the racket. Telugu actor Pallapollu Navdeep also appeared before the SIT for questioning on Monday. He is the third actor after Tarun Kumar and P Subbaraju to be quizzed.
In all, 12 Tollywood celebrities have been summoned by the SIT so far. Blood, nail and hair samples are also being collected by officials for further examination. Two actresses - Charmee Kaur and Mumaith Khan - have also been served notices and will appear for questioning in the next few days.
Kaur has filed a petition before the Hyderabad High Court against the SIT probe. She urged the court to permit her to have her lawyers present during the questioning. She also said she should not be forced to give blood, hair and nail samples.
Recently, filmmaker Ram Gopal Varma had also come out in support of the film industry and raised questions over the method of investigation adopted by the authorities.
"I am wondering if school children taking drugs will be summoned by SIT and be interrogated for 12 hours like they are doing to Purijagan and Subbaraju… Just asking?" he wrote of his Facebook page.
"I think it's right for authorities to speak out and make it clear to people to not to listen to malicious conspiracies. People who have not been charged should not be treated like criminals," he added.
Excise department Director Akun Sabarwal clarified that they were following the Supreme Court guidelines. "The department is legally empowered to investigate the cases under NDPS (Narcotic Drugs and Psychotropic Substances) Act. We are not taking any samples without written consent of the person. The team of SIT officials, includes a lady officer, and she is present for questioning of every individual. The entire process is also videographed," he said.
The high-profile racket involved supplying drugs such as lysergic acid diethylamide (LSD) and methylenedioxy- methamphetamine (MDMA). The investigators suspect that film personalities, employees of MNCs, school and college students were among the clients.
After the drug bust, officials have issued several notices and advisories to schools, colleges, hotels, bars and pubs, and even courier services. Telangana Chief Minister K Chandrashekhar Rao has asked the department to conduct a thorough investigation and take stringent action against those found guilty.
Get the best of News18 delivered to your inbox - subscribe to News18 Daybreak. Follow News18.com on Twitter, Instagram, Facebook, Telegram, TikTok and on YouTube, and stay in the know with what's happening in the world around you – in real time.
| Edited by: Aakarshuk Sarna
Read full article