I am a slave to the script and I do as it commands: 'Kai Po Che' director Abhishek Kapoor
Director Abhishek Kapoor joined IBNLive readers for an interaction on his film 'Kai Po Che'.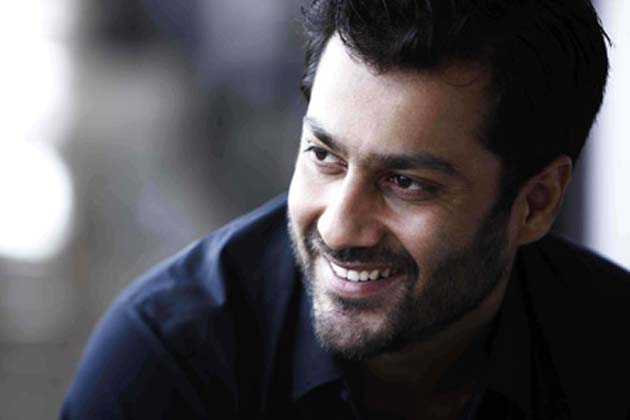 Director Abhishek Kapoor joined IBNLive readers for an interaction on his film 'Kai Po Che'.
Director Abhishek Kapoor joined IBNLive readers for an interaction on his film 'Kai Po Che'.
Q. I still have the audio cassette of 'Uff! Yeh Mohabbat'. Any moments you cherish from those days? Asked by: Sandeep Rao
A. Oh many actually.. it's my 1st film.. like a 1st love.. the director Vipin Handa was all heart while filming his dream project.. I've urged him on many occasions to make a comeback.
Q. Loved your film..... Just want to request you to continue in the way and not to get caught in the money bag of any producer... Also would like to know about your next film. Asked by: Sunil
A. I am who I am and work from my heart.. inside out. I'll always do the best I can to give my audiences the best movie going experience I can deliver. I've just released 'Kai Po Che' and will need sometime before I can get back to the grind.
Q. You have made the best film in recent years with 3 rank newcomers in lead who fit the bill perfectly. But if not them, which 3 actors you would have cast as Ishaan, Govind & Omi? Asked by: Tushar
A. I'm glad the film has had the desired effect on you :) .. once you make a film with a set of actors as talented as the 3 I chose.. they are so gifted that one cannot imagine fitting anyone else in those parts.. the characters are like 2nd skin to them.. I can't think off ripping it off them and wrapping anyone else in it.
Q. Your favorite 2012 Hindi film? Asked by: Tushar
A. 'Barfi'.
Q. Hi, watched d movie..Why you haven't shown that Sabarmati Express Massacre do you have any limitations, are any censor problem? Asked by: Koti ch
A. The film as I envisioned it is about the friendship among the three boys, set against various backgrounds in contemporary times. That's what these real-life incidents are meant to signify, nothing more nothing less. No, censors were the last thing on my mind. In fact, they have embraced the message and given the film a 'U' certificate.
Q. Describe them in one word: Rajkumar: Sushant: Amit: Amrita Purie. Asked by: Sandeep Rao
A. Master, high voltage, iceberg, delightful.
Q. The sequel to rock on was in the fray..are you directing it? Asked by: likhith
A. Soon. There's always a time for everything & everything in it's time.
Q. I see no collaboration with your cousins Tushar and Ekta. Any movie in the making with your aunt and southern actress Jayasudha? Asked by: Sandeep Rao
A. I'm very close to my cousins and if we work together it will have to be special.. were working on it.
Q. Excellent movie.. Asked by: rohit
A. Thank you very much.
Q. 'Aryan': 1 word, 'Rock on': 2 words, 'Kai Po Che': 3 words, so shall be expecting a 4 word title for your next? :P Asked by: Sandeep Rao
A. Ha.. stop psycho-analysing me.. I like to be unpredictable.
Q. Had the movie turned out to be better than what you would have imagined while reading the book the three mistakes of my life.. Asked by: rohit
A. I think so.. yes.
Q. 'Kai Po Che' is doing nice business down South in Hyderabad. Any Telugu films you have seen in the recent times? (I doubt if u have :) ) Asked by: Sandeep Rao
A. Thanks, gratifying to hear. Have to brush up on the recent releases in Telugu, been hearing great things. My all-time favourite is 'Magadheera'.
Q. Hello sir, would you like to direct a southern hero? If yes, who would it be? Asked by: Srikar
A. I'll give you two.. Rajni sir and Ram Charan Teja.
Q. Excellent film, very rare to see this days film for the larger family audiance. Want to congratulate you for your effort and sure it will have an impact on next year national award. Please make such films more where with out a superstar you can produce such wonder. all the best. Asked by: sase1
A. Thank you for your kind words.. I don't look to work with newcomers or stars. I am a slave to the script and I do as it commands.
Q. What made you think of this particular novel. Why not 2 states which is hilarious too? Asked by: sakshi shah
A. I felt as a director it was far more challenging.. but I must admit 2 states was engaging too.
Q. What made you get going with having only 3 songs for the film? Must say, it is a move which should be fine with the movie goers. Asked by: Sandeep Rao
A. The narrative is paramount, and I had to be faithful to the script requirements - hence, 3 songs only. I'm glad people have appreciated the music and the way its been deployed cinematically to enhance the story experience.
Q. Hello sir, the reason you selected "Sushant Rajput" is? Asked by: saurabh
A. Cause I could see Ishaan bursting out of him.
Q. I think the movie is way ahead of what I read in the book. It's really a great job cause you already have a yardstick. What's your say on this? What is coming next from you? Asked by: Smruti
A. Thank you .. my team and I worked relentlessly for 4 years to bring it to life.. it feels great now that its been embraced by 1 and all.. I don't know what the future holds.. let me get out of kpc mentally and then il dive into the next one
Q. What's the ideal way to become a director? Is film school an absolute necessity? Asked by: avi
A. Learning in every possible way. Experience helps, as does training. A director has to be a good observer of human nature, and must know how to handle teams of talented people with specialist skills, all coming together.. Film school can be of great help, of course.
Q. What are the qualities a director need to have? Asked by: Srikar
A. Humility, patience and an eye to find talent.
Q. Making Ishaan (Sushant) die in the climax was a masterstroke played deliberately......Such was the impact of that scene that I would sympathize with him in his next 3 films !!! :) Asked by: Tushar
A. aahh... music to my ears.. when I took on the book.. I knew right then that would be the end of my film.
Q. What's your next endeavour? Asked by: sakshi shah
A. A holiday with my near and dear ones.
Q. Why the foreign part of book was not shown in the movie? Asked by: Ankit Shah
A. The movie screenplay took a life of it's own beyond the book. Some sequences were retained, most modified and some unfortunately had to be deleted, so that I could effectively translate on screen what I had endeavored to do. It's just the nature of the beast, that's all.
Q. What was the reason why you selected the novel 3 mistakes of my life as a story to make a film on? Asked by: Anmol Bhogal
A. To push my own boundaries and go beyond my comfort zone. '3 Mistakes of my life' was a real, relevant story for India, and I wanted to explore this territory.
Q. How was Mr Chetan Bhagat helpful for the movie. He seemed to be too excited with the movie before the release! :) Asked by: likhith
A. 'Kai Po Che' is an inspiration of his book, 3 mistakes of my life.. i will always be grateful to him for trusting me with it.. hes been a pillar of support on my long and difficult journey to deliver my baby
Q. Why don't you make a film with Hrithik Roshan? Asked by: Sandesh
A. I would love to.
Q. You were the first male actor to have a pout since your first movie 'Uff Yeh Mohabbat', the song 'uttara na dil...' Still plays on my head. When do I see you in movie? Any possibility? Asked by: From Imphal
A. I'm touched by your feedback, thank you.. I would love for this to happen myself.. Guess this question is something you need to address the film directory fraternity in general, ha ha.
Q. How many awards you are expecting? Asked by: jadzz
A. I've already received the awards I wanted.. to have people embrace and love my film is the highest honor a film maker can garner.
Q. hi, I have not read Chetan novel. Is it same story or you made some changes? Asked by: vineet
A. The characters and situations are the same as the book, but their journey on screen differs from the book without taking away from it.
Q. Sir, as your movie is inspired from a book, but still you made it. Don't you think it lacks freshness for those who have read the novel? Asked by: Amrit
A. That's the challenge .. to rise above the imagination of the audience/ readers and to add more value to the source material.. and come out a winner.
Q. Sir, one thing I didn't understand the sports store in the mall went prey to earthquake, but every store has insurance, isn't it? Asked by: rajkumar
A. Depends on the scope of the coverage offered by insurance company, doesn't it? Earthquake and force majeure events are not everyday occurrences.
Q. Will you cast Sushant again? Asked by: saurabh
A. If the role suits him.. I would love to.
Q. Will you be directing yourself in any movie in future. Asked by: rohit
A. I don't think I have the courage or the arrogance to do that.
Q. Don't you thinks box-office collection doesn't justify the film. There crap movies grossed up 100 crore plus? Asked by: babu
A. It's a film that cost 18 crores including P&A.. and the business its doing.. its already a blockbuster.. think about the return on investment babu.
Q. Did you face any hindrance or resistance either politically or socially trying to depict Godhra tragedy? Asked by: Abhishek Yadav
A. None whatsoever. The last time I checked, I was a creative person living in free country with rights to expression.. Anyways, in the film, these incidents form the backdrop not the essence.. Mine's a coming of age film about three friends, not a sociopolitical commentary.. i leave that to the experts in that field.
Q. Hi sir, would you like to direct Mahesh Babu, a Telugu super star? Asked by: mohan noolu
A. Yes, I would.. I've seen 'Okadu'.. and he is very charming.
Q. Whose idea was it to change the climax of the story? No doubt it was awesome. Was Chetan ok with that? Asked by: Yogesh
A. It was mine.. Chetan and the whole team agreed that it was the best way to go.
Q. I haven't watched the movie yet, can you give me one reason to watch? Asked by: saurabh
A. http://www.telegraphindia.com/1130222/jsp/entertainment/story_16589209.jsp#.UTcg-I5kJIA
Q. When you decided that you are going to make film on the book three mistake..was it while you were reading it or the idea came from elsewhere.. Asked by: rohit
A. Inspiration is a muse, it strikes you and takes over you before you know it.. The idea came to me when I read the book, i happened to be the right guy at the right place at the right time - and the rest is history.
Q. After 'Rock On' & 'Kai Po Che', would you consider movies on friendship as your forte? Also, can we expect you to experiment with a different genre movie in the future, say a comedy or horror? Asked by: Anupam
A. As a director being versatile is my ultimate goal.. I want to push my limits as far as i can even at the risk of failing.. only then will I realize my full potential.. it's 1 life, can't live in fear.
Q. Were there any difference of option between you and Chetan bhagat regarding any scene or something in script. Asked by: rohit
A. None whatsoever. It was a meeting of thinking minds, with a professional outlook. Chetan's work was already done, and mine was the next time to cross, so the boundaries were clear and that made the collaboration work really well.
Q. If a sequel of 'Kai Po Che' in your mind? Asked by: JAYANTA KUMAR NATH
A. Not at all.. when I make a film I give it everything.
Q. Can you explain the difference between remake & movie based on a novel? Asked by: sudeep
A. Google it bro.
Q. As 'Rock On' is your first baby, which rock song or music is on your playlist now? Asked by: Alanpu Panmei
A. Let's forget all the things.. by Julia Stone.
Q. When do we see a love story of a girl from north-east India and a guy from North India in a movie? I believe only a sensible director like you can carry it off well. Asked by: Alanpu Panmei
A. For now, I'm flattered - and who knows someday the inspiration will also take over :) keep the positive ideas coming!!
Q. Hi, 'Kai Po Che' awesome...but you should not show so much riots...it can affect bhaichara between both communities? Asked by: GAURAV
A. True.. but let's share the pain our families felt in Gujarat. How else will you do that?
Q. How to deal with failure and success? Asked by: Amrit
A. By being a grown up adult, taking charge of your own life, having a positive attitude and staying humble.. there's no magic formula, just keep your spirit strong!
Q. Youth remains the aspect of your movie so far. That too on male bonding. Keeping that in mind, what about a movie female bonding or third gender bonding? Asked by: Alanpu Panmei
A. Why not.. I would love to do a film on female bonding.. would be great.
Q. When will you step out of your comfort zone(male bonding films, though you are a master at it) and make edgy films? Asked by: Prasad
A. So far, all my work has been a blend of both these attributes you're describing.. they're very edgy and not mainstream at all.. I've always believed if you're not on the edge, you're taking up too much space.
Q. Now 'KPC' is also releasing down south with english subtitles..keeping the kind of movie it is was it not would have been better to dub it in reginal language and release it.. Asked by: anil
A. Different strokes for different folks.. I hear what you're saying and agree, it too could be a viable option.
Q. Rajkumar Yadav was brilliant ..So is Sushant..But who stood out was Omi..his character is more detailed than in the book..good Work. Asked by: Prasad
A. Thank you .. it's a part not so clearly etched in the book.. it was added by the screenplay team.
Q. Well thank you sir.for the moments u gave us with rock on and kai po che.eagerly waitin for your next flick! Asked by: likhith
A. I hope this time I'm faster than before.
Q. Would you love to director some mythological subjects? Asked by: Srikar
A. Yes.. our Indian mythology has so many beautiful stories to tell.. if I can do justice to a small part of those volumes I would consider myself blessed.
Q. Again you prove your quality sir. Asked by: Deep chatterjee.
A. Again is not enough.. miles to go before I sleep.
Q. Don't you feel the pressure of living upto the expectation in future? Asked by: gowda
A. I don't worry about expectations .. I let the others do that.. I just walk on and find my path.
Q. Being an avid reader of Chetan Bhagath's literature I feel that the writer identifies himself as a contemporary writer, but follows a method popular box office culture in his write ups. In 'Kai Po Che' I found a great cinematic expression but what I found negative is adopting a popular story tellers story to a film is like reprocess of the same stuff. Chetan's almost stories sound like a story of cinema. Do you think adopting such popular stories to cinema is easy or difficult to a film maker? How the process of adopting it to a screenplay is challenging? Please share your thoughts. Asked by: Hema Powar
A. You have to live this experience yourself to know its exactly the opposite of what you're saying.. I'm not disputing your thought, but cannot agree wholeheartedly with the generalization.. of course the process is challenging and the proof of the pudding is the fact that the film and the book have very distinct identities and realities.
Q. Why you made the climax of the movie different from book? Asked by: Mihir
A. I thought it was important for Ishaan character to die in the film. Ishaan is the purest energy and everyone invests in him emotionally.. his death makes you feel sad and somewhere connect with what the people of Gujarat must have felt when the incident happened.. but Ali in the end coming to play for India makes your spirits soar and shows the way for a bright future.
Q. 'Kai Po Che' phrase was uttered only once in the movie... and alternative name you had for the movie? Asked by: Alok
A. Amdavad.. but that was too serious.
Q. All those years of oblivion (spent acting) seems to be showing in your dedication.. Never let it go sir.. Asked by: shekhar
A. Will do my best Shekhar.
Q. Whos your role model? Asked by: saurabh
A. Clint Eastwood (as a film-maker). For everything that he is, and for everything that i'd like for myself to rise to.
Q. I read an article 'THE SWITCH HIT' today in The Telegraph, Kolkata. It puts you in the same league as Guru Dutt, Aparna Sen, Clint Eastwood, Ben Affleck, Quentin Tarantino & Ashutosh Gowariker of not so hot actors turning into great directors.....What's your say ? And you must read that article. Asked by: Tushar
A. Wow.. very flattering.
Q. You should have selected a known face for heroine? Asked by: Sandesh
A. Then it would not have been the same movie.. at least not true to my vision.. so why?
Q. Why a tittle which was difficult for many to understand? Why only 'Kai Ko Che'? Though undoubtedly the movie was one of the best I have ever seen!! Asked by: neha garg
A. We live in times of the information superhighway.. People get answer's to all of life's problems from the internet.. What's to stop them from ferreting this info? At least, it stoked their curiosity.. I found the title relevant to the story idea, that's all.
Q. What do think about the meaningless movies that make it big at the box office as compared to your movie? Asked by: sakshi shah
A. There's room for everyone.. No one's wishing me away, so which I should I do otherwise?
Read full article