I demand what I deserve: Kriti Kharbanda
Having won many hearts with her first film, 'Chiru', Kriti Kharbanda is raising the bar with a line up of films.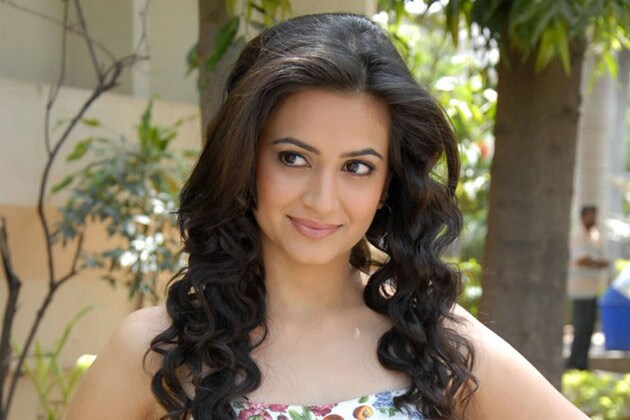 Having won many hearts with her first film, 'Chiru', Kriti Kharbanda is raising the bar with a line up of films.
Having won many hearts with her first film, 'Chiru', the ebullient, beautiful and promising actress, Kriti Kharbanda is now raising the bar with a line up of films substantiating her acting credentials. She aims to create an image of her own in the industry by doing better movies.
"I have 3 Kannada films releasing this year starting with 'Ghalate', 'Prem Adda' (a remake of a Tamil film, Subramanyapuram) and a film opposite Diganth, which is taking little more time in the making as it is an offbeat movie, which requires substantial art work. So the film may release this year end or early next year," she says.
Her first film won her many admirers which is evident from the fact that she got a lot of offers from some of the best filmmakers in the industry. Especially Pawan Wodeyar, who will be casting her in his second project opposite Yash. "It was Mahesh Babu who gave me all the recognition with 'Chiru'. It has helped me to get a fair amount of admiration in the industry. Though I had a single release, offers have been pouring from everywhere," says Kriti.
But she accepts the fact that she's little fussy when it comes to choosing films. "There are always some issues and directors feel that I am a little choosy. But all I look for in a project is a different role to play as I don't want to look or sound the same in every film I do," she adds.
According to the industry rumour mills, Kriti had taken a stand on her remuneration even when she had just made her debut. Admitting the fact, the actress says, "Yes, I demand what I deserve. I don't approach a director and tell him that I want to do a movie, nor I ask any change in the script. If the director has decided to cast me, he will definitely know my worth. I don't see any producer complaining about it, else I wouldn't have so many projects in hand. I might be fussy with my approach but I can do justice to the film and make sure that I won't let the director down," says Kriti, who does not take narrations of the script and leaves it totally to the director.
"I just ask for a one-liner as I can't judge a director only by his narration. I only go by his vision and what he thinks about the film," she adds. Interestingly, she finalised Pawan's film, 'Googli...' The Love Spin over the phone!
"Pawan called and told me about his film because he has confidence in me. I just had a five minute narration over the phone and we finalised on the film. Now we will be working on the dates. As an actress, I knew about the director who has proved his mettle in his very first film, Govindaya Namaha. And when I heard that actor Yash was teaming up with Pawan and Jayanna was producing the film, I had no second thoughts," she explains.
Kriti is also busy with her first 3D film in Telugu opposite Kalyan Ram, which is a revenge drama. She will soon be making her mark in a Tamil film opposite Mahath Raghavendra of Mankatha fame.
"I don't know whether to call it luck, but my patience has definitely paid off. I cannot predict the outcome of my films but all this recognition has given me a lot of personal satisfaction," says Kriti who will now be concentrating on all the three languages.
"My next 100 days are complete choc-o-bloc as I have fixed my dates for every film," she concludes.
Get the best of News18 delivered to your inbox - subscribe to News18 Daybreak. Follow News18.com on Twitter, Instagram, Facebook, Telegram, TikTok and on YouTube, and stay in the know with what's happening in the world around you – in real time.
Read full article