I felt like a newcomer in Tamil films: Sharmila
The promising actress vanished from Sandalwood a year ago to be a part of a Tamil film, 'Mirattal'.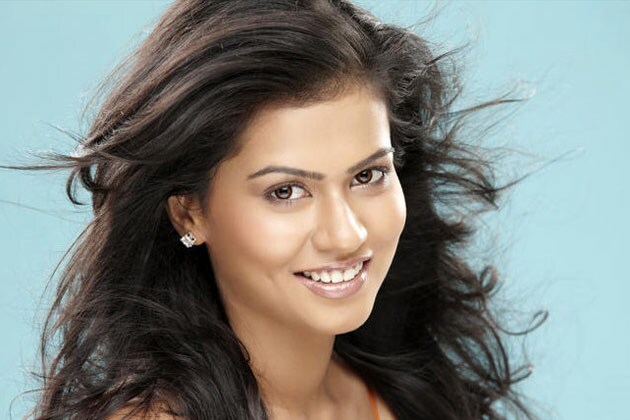 The promising actress vanished from Sandalwood a year ago to be a part of a Tamil film, 'Mirattal'.
Sharmila Mandre, who has done nine films in the Kannada industry, has displayed her versatility through different kinds of roles on-screen. Stepping out of her comfort zone, the promising actress vanished from Sandalwood a year ago to be a part of a Tamil film, 'Mirattal'.
"I did not disappear but I kept myself away from the media attention as I wanted my work to speak. More than that, my Tamil film 'Mirattal' took a long time, which did not allow me to take up any other films," she says.
Sharmila felt like a first timer when she entered Kollywood. "I felt like a newcomer and did not know the language very well. Even the city people thought I was a new entrant. It was much later that they learnt that I was quite popular in Kannada. I wanted to go as a fresher and learn more," says Sharmila, who was absolutely comfortable facing the camera, "I wanted to do something different from what I normally did. Secondly the director underplayed my character and he wanted me to change my body language. I went a month before the shoot to Chennai, learnt the language and dialogues. A special tutor was employed for me. I play a homely girl who is not very glamorous yet looks beautiful," she explains.
The actress normally gives 20 to 25 days call sheet for Kannada films, but her first Tamil movie took 3 times longer than her schedule.
"The budget was bigger and the schedule was spread over 75 days. A lot of preparation was done with respect to the locations like London and England, which took more time," says the actress, who has given her best shot and has now left the audience to decide.
"The film industry cannot predict what happens on a Friday morning. It is my hard work, which reflects on the screen and I am now waiting for the feed back," she adds.
Interestingly, she had Vinay Rai paired opposite her. "Vinay and I are good friends and never in my wildest dreams had I thought I would be paired opposite him. I had watched his Tamil film, 'Unnale Unnale'. I felt good when I found out that he was paired with me," says Sharmila, who had a great time working for an action comedy entertainer. "The film has no logic and is not for intellectuals. One has to just leave their brains at home to watch this fun film and have a good time," she reveals.
Having gained popularity, Sharmila now has a set of rules when it comes to choosing her projects. "No more miss-and-go characters with two songs in the movie. I am more mature now and want to do better roles and create some buzz with my acting. Honestly I don't have any intention of doing 8 to 9 films a year. Even 2 movies are good enough. Whether it is Kannada or Tamil, it should be challenging for me and everybody should talk about the movie," she asserts.
She will soon be off to Chennai to sign her next Tamil movie. "I have been considered for another project, which is quite interesting and I will be going next week to finalise on the same," says Sharmila, who will not let go Kannada so easily.
"I have not gone any where to make a come back in Sandalwood. We always hear that B-Town girls entering Kannada industry. In the same way, a Kannada girl has entered a good industry like Kollywood. Sandalwood has given me a good platform and this being my home turf, I have been pressurized to do Kannada films. Of course my intention is the same. The audience will hear from me very soon about my next Kannada film," she concludes.
Get the best of News18 delivered to your inbox - subscribe to News18 Daybreak. Follow News18.com on Twitter, Instagram, Facebook, Telegram, TikTok and on YouTube, and stay in the know with what's happening in the world around you – in real time.
Read full article