'I Want SP Govt at the Centre': Mulayam Yadav Makes His Birthday Wish Clear to Party Leaders
Samajwadi Party patriarch Mulayam Singh Yadav said the young SP leaders should strike a firm balance between national and state politics.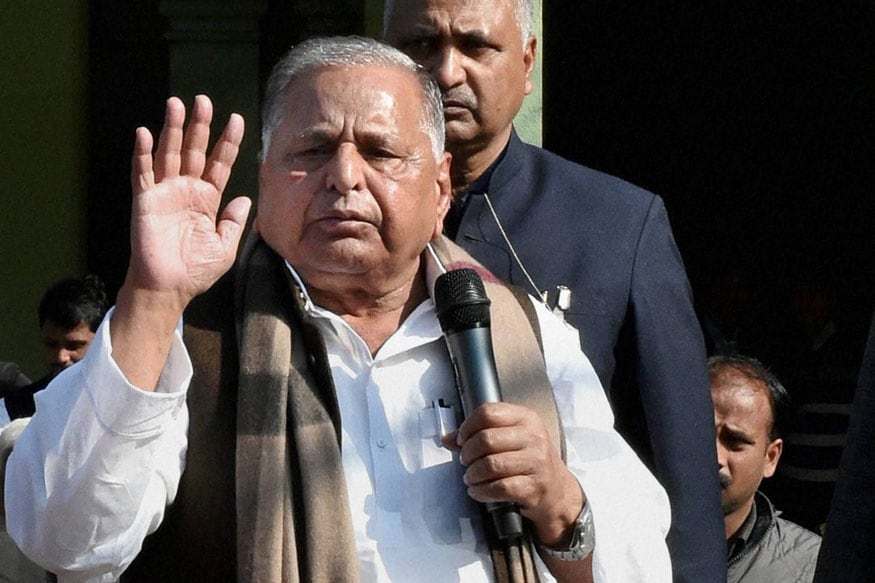 File image of Mulayam Singh Yadav. (Image: PTI)
Lucknow: The Samajwadi Party patriarch and founder Mulayam Singh Yadav has a message for his party workers: focus on state politics but don't lose sight of the Centre.
Speaking at a function organised at Samajwadi Party headquarters in Lucknow to mark his 80th birthday, Mulayam Yadav on Thursday addressed thousands of SP workers including senior leaders. "When we constituted Samajwadi Party, people said I was limited to just one province. But within five months, our party expanded and within nine months we fought elections and formed the government," he said.
The former Uttar Pradesh chief minister told the young party cadre to focus on Delhi as only then will his birthday be gratifying. "We have formed government four times in UP and were in government at Centre twice. Now the younger generation should focus on national politics along with state. We should focus on Delhi as only then my birthday will be successful. I want you all to make Samajwadi Party government at Centre also."
Meanwhile, Mulayam Yadav's younger brother Shivpal Yadav, who had recently floated his own political outfit after falling out with Mulayam's son Akhikesh, announced a grand 'dangal' as tribute to Mulayam's days as a district wrestler.
Speaking to News18 on Tuesday, Shivpal said, "We will be celebrating Netaji's birthday in grand style. A grand 'dangal' has been organised in Saifai to celebrate the day. We will also be organising celebrations across the state. The Pragatisheel Samajwadi Party (Lohia) has also decided to celebrate the day as Secularism Day."
On the other hand, the Akhilesh-led Samajwadi Party announced state-wide celebrations and asked its district units to organise events. Speaking to the media, SP spokesperson Rajendra Chaudhary said, "Mulayam Singh Yadav is three-time chief minister of Uttar Pradesh. He has also worked as defence minister and represents Azamgarh seat in Lok Sabha. The Samajwadi Party has asked its district and city units to celebrate his birthday."
Get the best of News18 delivered to your inbox - subscribe to News18 Daybreak. Follow News18.com on Twitter, Instagram, Facebook, Telegram, TikTok and on YouTube, and stay in the know with what's happening in the world around you – in real time.
Read full article