GET Stock

Quotes


IAF's Dornier-228 to Make Third Landing Attempt at Pakyong Airport in Sikkim
Inclement weather hampers landing attempts at newly built Pakyong airport, locals wait to capture the historic moment in Sikkim skies.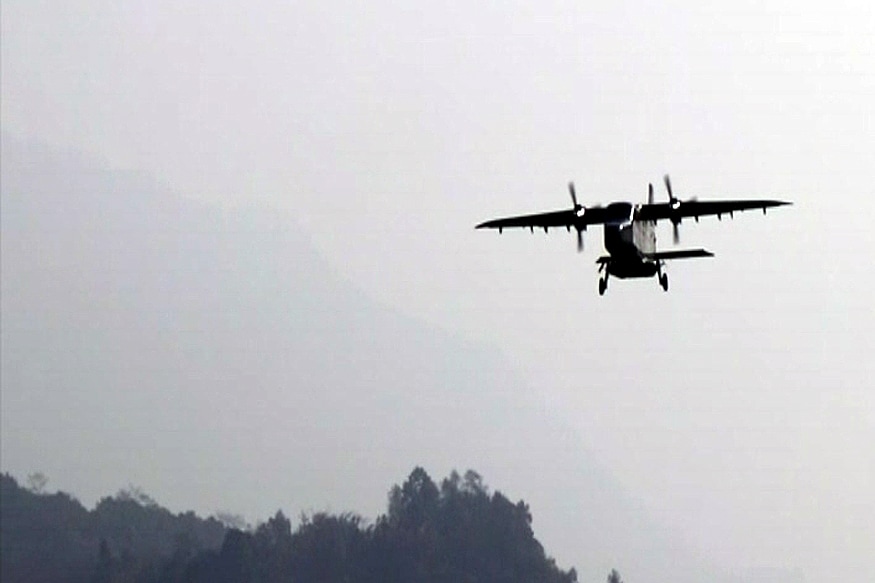 Wing Commander Amit Shukla and Squadron Leader Shubham Mishra made a second attempt to land the Dornier-228 of the IAF at the tabletop Pakyong runway on Wednesday.
Guwahati:
Unrelenting weather conditions around the newly built Pakyong airport in Sikkim seem to be the major challenge for landing an aircraft in the eastern Himalayas.
On Wednesday afternoon, Wing Commander Amit Shukla and Squadron Leader Shubham Mishra made a second attempt to land the Dornier-228 of the Indian Air Force at the tabletop Pakyong runway but had to abort on account of bad weather.
After hovering at an altitude of 6000 feet above the ground, the pilots spotted the runway from a height of 5400 feet. Flying at a speed of 100-110 knots (200 km per hour), they made a pass at 100 feet but were unable to land due to low visibility.
Scores of locals watched the Dornier in Sikkim skies and captured the moment in their mobile phones and cameras. The Directorate General of Civil Aviation (DGCA) had cleared the Hindustan Aeronautics Ltd (HAL) manufactured Dornier-228 for commercial flights in 2017.
The Pakyong airport, situated 35km south of Gangtok, is the first greenfield airport to be constructed in the North-East and the only airport in Sikkim. Pakyong Airport Director R Manjunathan told the local media that the Airports Authority of India (AAI) had made a formal request to Indian Air Force to conduct the first test flight on the runway this month.
The Dornier-228 has done reconnaissance surveys for preliminary planning and will be making a third landing attempt on Thursday. With improved weather conditions, the 19-seater light aircraft is hoping to make a successful landing, thereby rolling out the runway carpet for direct flights to the landlocked state.
Low-cost carrier Spicejet has been granted the flying rights to Pakyong under the Centre's regional connectivity scheme called UDAN (Ude Desh ka Aam Nagrik). Initially, the airline will be operating flights from Pakyong to Guwahati, Kolkata and Delhi.
The Greenfield airport at Pakyong was approved by the Centre in 2008, and construction began in 2009. The airport has been being built by the AAI at an estimated cost of Rs 605 crore featuring a 1,700m × 30m runway and a 116-metre-long taxiway connecting it to an apron measuring 106 x 76 metres that can simultaneously accommodate two ATR-72 aircraft. The land for the airport was carved from the mountainside using massive geotechnical 'cut and fill' engineering works.
Presently, the nearest airports to Sikkim are Bagdogra, located 124 km from West Bengal, and the Paro Airport in Bhutan.
| Edited by: Aditya Nair
Read full article