INDIA
Identity of HIV/AIDS patients not to be disclosed: Gujarat HC
The court said, "unfair discrimination against HIV/AIDS patients by doctors must be eliminated completely."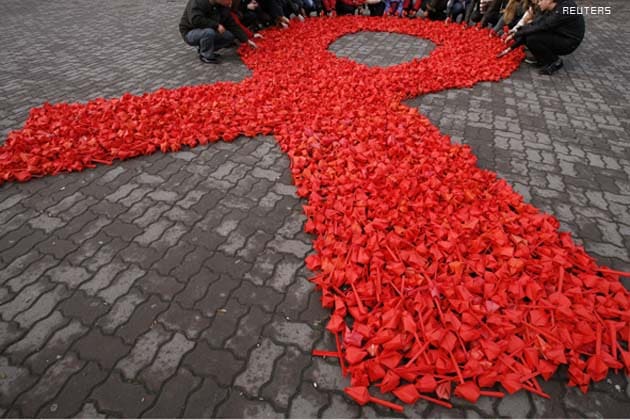 The court said, "unfair discrimination against HIV/AIDS patients by doctors must be eliminated completely."
Ahmedabad: Gujarat High Court on Friday asked the state government to ensure that identity of HIV/AIDS patients who are treated at the government hospitals is not disclosed.
In the judgement on a PIL, the division bench of Chief Justice Bhaskar Bhattacharya and Justice JB Pardiwala said, "Identity of patients who come for treatment of HIV/AIDS should not be disclosed, so that other patients will also come forward for taking treatment."
In a shocking incident at Jamnagar's Guru Gobindsingh Government Hospital in June 2009, a nurse put a sticker saying 'HIV seropositive' on the forehead of a 25-year-old pregnant woman and paraded her in the hospital in the presence of her mother-in-law and baby girl.
Harshad Pabari, a Jamnagar resident, filed the PIL pointing out this incident and saying that disclosure of identity in this way would deter other HIV patients from coming forward and seeking treatment.
He demanded that state government should keep identity of HIV/AIDS patients confidential, and action should be taken against the hospital staff if the identity is revealed.
Observing that "unfair discrimination against HIV/AIDS patients by doctors including the nursing staff must be eliminated completely," the bench noted that "fear of stigma and discrimination, more particularly in a country like India where almost 30 per cent of the population is illiterate, is a driving force behind the spread of HIV/AIDS".
"The social and economic repercussions of being identified as infected can be devastating and can include violence, rejection by family and community members, loss of housing and loss of employment, to name only a few," HC said.
"In our opinion, normalising the presence of HIV/AIDS in society through public education is the only way to reduce discriminatory attitudes and practises.
"Until that can be universally achieved, or a cure is developed, potentially infected individuals will refuse testing to avoid these consequences," the court said, and directed the state government that there should be more awareness programmes, especially in rural and slum areas, and schemes for rehabilitation of HIV/AIDS patients.
The media too, "in the exercise of its duty and overzealousness to see that the erring person is dealt with accordingly", must not disclose the identity of AIDS patient, the court warned.
The court did not pass any order on the hospital staff in Jamnagar incident as the state had already transferred Dr Dipti Joshi, Medical officer, and Prafulla Ramani, staff nurse, by way of disciplinary action.
Support the daily wage earners who have been hit the hardest by the COVID-19 crisis. Click here to contribute to the cause. #IndiaGives
The daily News18 Coronavirus COVID-19 newsletter - Get your copy here.
Subscribe to News18 Daybreak. Follow us on Twitter, Instagram, Facebook, Telegram, TikTok and on YouTube
Read full article