nda:
Needmore seats to Win

Needmore seats to Win
upa:
'If We Abolish Triple Talaq, How Will Muslim Men Seek Divorce,' Asks SC
As the nation waited for the Supreme Court hearing on triple talaq to commence with bated breath, the five judge bench on Thursday heard the petitioners who contended that the practice of unilateral divorce is "un-Islamic".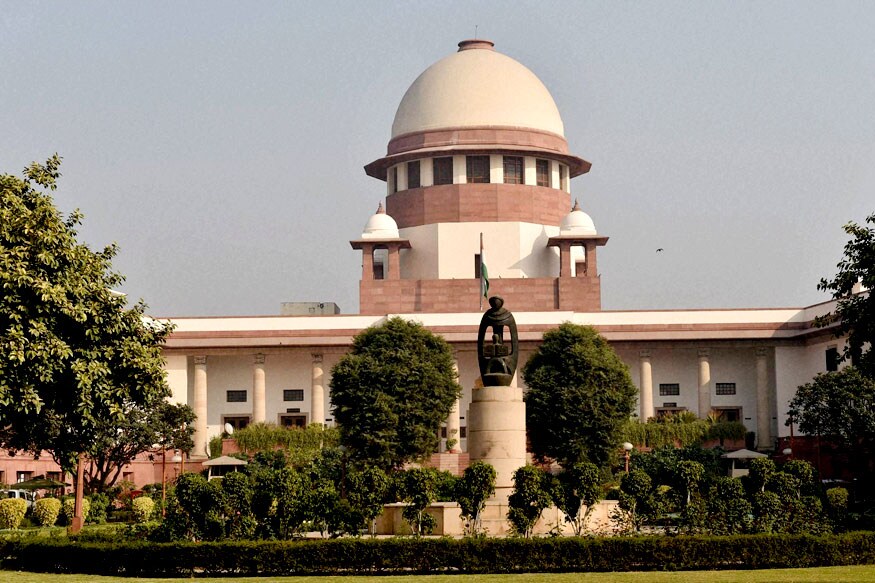 'SC judgement on privacy to enhance citizen's trust in digital services'
New Delhi
: As the nation waited for the Supreme Court hearing on triple talaq to commence with bated breath, the five-judge bench on Thursday heard the petitioners who contended that the practice of unilateral divorce is "un-Islamic".
When the bench hypothetically questioned the counsel as to "what would happen if talaq is abolished and how would men exercise the option of divorce," the petitioners called for a separate legislation to deal with divorce for men.
It was not a usual working day in apex court. Apart from the petitioners, respondents, and their counsels, the court was also packed with the intervening applicants, their counsels, and a number of law students who wanted to witness the historic court hearing.
As soon as CJI Khehar entered, he made it clear that the hearing would deal with only a few specific questions. "Two or three things that we will decide… whether this practice is fundamental to the practice of Islam. If it is fundamental then the court cannot get into it at all."
ALSO READ
|
Triple Talaq is Anti-Quran, Anti-Constitution, Anti-Humane: Arif Mohammad Khan
In the first few minutes of the submissions, all the judges unanimously held that polygamy was not a part of the issue and hence will not be dealt with. Justice Kurian Joseph said, "Polygamy is not a part of triple talaq, and hence we are not looking into it. We are only limiting ourselves to triple talaq and Nikah Halala is only consequential to the practice of unilateral divorce."
The counsel for Shayara Bano, senior advocate Amit Chadha, cited the Dissolution of Muslim Marriages Act, 1939, and stated that women have been given rights under the law to dissolve their marriage on several grounds ranging from when the husband is impotent to an instance when the husband is suffering from leprosy or some virulent venereal disease.
At this juncture, the CJI expressed concern as to whether this law had brought the Sunnis at par with Shias. To this, Justice Nariman said that the said law included all the Muslims.
Amicus curiae Salman Khurshid at intervals submitted his expert opinion to the bench. He explained the entire mode of Nikah and how it is performed. He further explained the process of talaq which takes place over three months with intervals. The amicus curiae said that a woman can either opt for a stated clause in the Nikahnama for talaq, or opt for Khula for divorce or opt for Mubara (divorce by mutual consent).
ALSO READ
:
What is Triple Talaq? Six Key Questions on Muslim Divorce Law Answered
"During a divorce, both the parties need to appoint an arbitrator who tries to solve the dispute, unless all the issues of maintenance, custody of a child and payment of Mehr are settled. Triple Talaq is a non-issue as it just cannot be done without mediation," said Khurshid, calling instant triple talaq completely against Quran.
The court went on to hear arguments on how instant talaq was against the essential practice, and the counsels tried to prove it through commentaries written by Islamic scholars and experts. It delved into the arena of what exactly were Talaq-e-Ehsan, Talaq-e-Hasan and Talaq-e-Biddat.
The counsels of both respondents and petitioners have submitted 187 judgments, including national and international rulings, in 16 volumes to the apex court to be considered before arriving at a conclusion. Petitioners also highlighted laws invalidating triple talaq from many Islamic countries. The CJI has now asked for a separate compendium on these foreign legislations.
Justice Nariman said there was no need to quote the Quranic Verses because "these were revealed during the medieval Arabic period and was targeted to remove the ill practices of divorce during that period."
However, Justice Nariman often infused humor in the serious courtroom discussions. While hearing submissions on whether Talaq-e-Biddat is an innovation or not, he remarked that it's a "superfast mode of Talaq-e-Hasan", and what about a man "who gives talaq after a couple of drinks at night?"
ALSO READ
:
Triple Talaq: Thanks SC, But Wish it was Not a Manel Deciding Our Rights
Justice Nariman also questioned as to "what was Shariat and whether it was personal law or not?" He also said that "let's be very clear on what is being attacked here. It's whether triple talaq forms a part of Islam or not."
Hence the apex court on Thursday had attached a lot of value to the verdicts on triple talaq from the Gauhati, Kerala and the Delhi high courts, declaring triple talaq unconstitutional. But when senior advocate Anand Grover for the petitioners read out a judgment of Justice Ahmed of the Delhi High court nullifying triple talaq, senior advocate Kapil Sibal interrupted and submitted that "it was a view of the Ahle Hadees school of thought among Sunni Muslims and they are a minority in India."
Petitioner also questioned the very locus standi of All India Muslim Personal Law Board and said that it is a private organisation which is portraying to be representing Indian Muslims. Hence, petitioners said AIMPLB's views do not matter. CJI Khehar noted down the point.
Surprisingly, even senior advocate Ram Jethmalani appeared on behalf of a triple talaq victim. He requested the bench to be allowed to make submissions in the case. CJI Khehar said "we will permit you to submit".
The counsels also submitted that Talaq-e-Biddat was not a part of Islam and hence was out of the purview of the Muslim Shariat Application Act of 1937.
Justice Kurian Joseph, while referring to a Kerala HC judgment said, "Talaq-e-Biddat was something which was only founded by one Caliph Umar and no one else," and to this the petitioner's counsel nodded in agreement.
ALSO READ
:
One Step Forward, Two Steps Back: Muslim Law Board's New Code on Talaq
Indira Jaising, appearing for Bebaak Collective, an intervening applicant, stated that the questions on personal laws not being in tandem with the Constitution have often been brought before the apex court, but time and again the court has not dealt with the matter. She cited examples on how a challenge to Section 9 of the Hindu Marriage Act, Section 6 of the Hindu Minority and Guardianship Act was unsuccessful in the court as the judiciary refused to hold personal laws constitutionally null and void. She even cited a case of a Parsi woman who has approached the court for justice when she was denied to attend a funeral.
She questioned whether the Constitution stops where family law begins? She stated that personal law was not based on religion.
Jaising maintained that her endeavor would be to delink religion from various laws. Further she said, personal laws are only ways to control human behavior. "We can enforce law but not religion," said Jaising.
There were also discussions on whether Muslim personal law was law or not. To this Jaising said, that it was not codified at all and it was left to be interpreted as per one's imagination.
The Chief Justice pertinently noted that the submission might fail because after the passage of the Shariat Act of 1937, Muslim personal law had become statutory and hence came under the purview of law. However, not all members of the bench appeared to be on the same page.
One of the most important grounds raised by the petitioners was that while for men just an utterance of divorce was enough, for women there was a need to go through the 1939 Act to seek a divorce. Also, the divorce by men was extrajudicial and was without judicial oversight. To this, the bench remarked that it was an important issue.
ALSO READ
|
Muslims Will Respect SC Order, But Triple Talaq May Continue: Madani
The bench has made it extremely clear that it would not venture into the subject of Article 25 or whether the practice of divorce forms a part of it, stating that "it was a very broad area'. However, Jaising seemed displeased and said, "The court has been avoiding this issue for the past 50 years and even now if it chooses to do so then I cannot say anything, but this ghost needs to be exorcised someday".
Petitioners also laid down that India is a democracy and not a theocratic state, and hence it doesn't need religious courts like Darul Qazas, Shariah Courts, Parsi courts etc.
When the contention of violating Article 14 was raised, Justice Nariman remarked, "Don't go there, it's another hornet's nest."
While concluding the day's hearing, Justice Joseph raised a question which was echoed by his brother judges. He said, "Suppose we abolish triple talaq, then how will Muslim men seek divorce? What is the fall back option?"
Though Jaising promptly suggested a separate legislation or a new law, there were still murmurs in the courtroom discussing the responses to this question.
(Get detailed and live results of each and every seat in the Lok Sabha elections and state Assembly elections in Andhra Pradesh, Odisha, Arunachal Pradesh and Sikkim to know which candidate/party is leading or trailing and to know who has won and who has lost and by what margin. Our one-of-its-kind Election Analytics Centre lets you don a psephologist's hat and turn into an election expert. Know interesting facts and trivia about the elections and see our informative graphics. Elections = News18)
| Edited by: Bijaya Das
Read full article
Countdown To
Elections Results
To Assembly Elections 2018 Results