IFFI 2012: Akshay Kumar to inaugurate the festival
The festival is celebrating 100 years of cinema which will feature 27 films and 36 documentaries.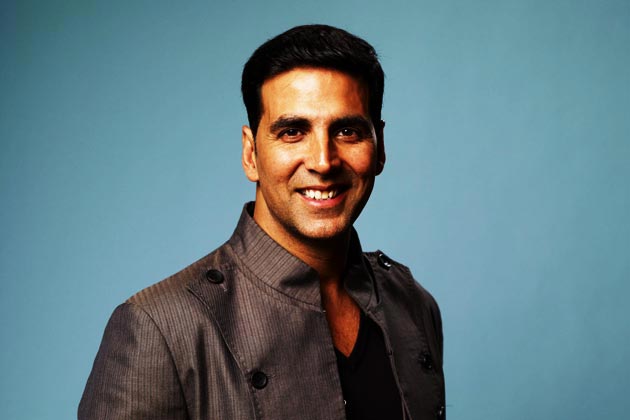 The festival is celebrating 100 years of cinema which will feature 27 films and 36 documentaries.
Panaji: The 43rd edition of IFFI will kickstart today with Akshay Kumar flagging off the cinematic extravaganza that will showcase 100-year-old journey of Indian cinema besides screening of nationally and internationally acclaimed movies.
'The Reluctant Fundamentalist', a book adaptation of Pakistani author Mohsin Hamid's celebrated novel of the same name, is coming to IFFI after making a buzz in international film circuits. The film stars Liev Schreiber, Kate Hudson, Riz Ahmed and Kiefer Sutherland.
When asked whether the cast of the movie will attend the festival, IFFI director Shankar Mohan said, "We are not sure about that. It is on Mira who she can get along. These actors are very busy and have prior contracts. So we cannot name who will come."
The festival is celebrating 100 years of cinema with a special centenary package this year which will feature 27 films, 36 documentaries covering all the eras of cinema from black and white, silent to coloured.
"We are not representing Indian cinema but trying to celebrate it. It is very difficult to portray 100 years in a small package so we have tried to represent it as authentically as possible. To get these old movies is very difficult so we were dependent on National Film Archives of India and Films Division," Mohan said.
Oscar-winning filmmaker Ang Lee's Indian story 'Life of Pi' is making its Asian premiere by opening the festival while Mira Nair's 'Reluctant Fundamentalist' will be the closing film.
Bollyood singer Kailash Kher and a dance troupe choreographed by Saroj Khan will be performing at the opening ceremony of the 11-day-long festival, which will be followed by the screening of 'Life of Pi' in 3D. The Hollywood movie, which marks the debut of Delhi boy Suraj Sharma as Pi, is a major attraction at IFFI.
Though Lee won't be present himself, the film's cast Tabu and Irffan Khan will be walking the red carpet at the premiere.
To celebrate the centenary, IFFI will be staging a 20-minute dialogue between Dadasaheb Phalke and his wife Savitri. The skit, made by Phalke's grand niece Sharayu Phalke, throws light on what inspired Phalke to make India's first full-length feature film 'Raja Harishchandra' in 1913.
Theatre artist Mohammad Ali Baig has directed the play and will be playing the role of Phalke while actress Lillete Dubey will play Savitri. It is curated by filmmaker M S Sathyu.
We have a biography on Dadasaheb Phalke made by his grand niece which we will showcase. To celebrate the 100 years of cinema we thought it is just apt to do this. It is a 20- minute dialogue between Phalke and his wife Savitri which will be adapted into a skit," Mohan added.
The lifetime achievement award will be given to renowned Polish filmmaker Krzysztof Zanussi, man behind acclaimed films like 'Camouflage' and 'Family Life'. The 73-year-old director will be presented with a cash prize of Rs 10 lakh. Indian-American film producer Ashok Amritraj, Muzaffar Ali, Girish Kasaravalli, Kim Ki-duk and Susan Baer will also be present at the festival.
IFFI has sections like International Competition, which will have 15 films from 18 countries, Cinema of the World, which will screen 52 movies and A Cut Above, where the movies are not in competition but will be screened for its outstanding content. There is also a section titled 'Master Strokes'.
Other sections include Country Focus, Indian Panorama, Indian Retrospectives and Tributes, Animation and 3D cinema and Film Bazaar.
Indian Panorama section will screen 20 feature films and 19 documentaries. Jahnu Barua's 'Baandhon' will be the opening the feature film section while 'Celluloid Man', based on P K Nair's life and work will open the non-feature film section.
Mohan said IFFI has progressed immensely over the year and in the coming years it can be called as 'Cannes of the East'.
"Although it is not good to draw comparisons between festivals but we have changed our pattern and choices of films so much that I am sure in the coming years we will be par at other international film festivals," Mohan said.
Get the best of News18 delivered to your inbox - subscribe to News18 Daybreak. Follow News18.com on Twitter, Instagram, Facebook, Telegram, TikTok and on YouTube, and stay in the know with what's happening in the world around you – in real time.
Read full article