I'm a very serious actor: SRK
King Khan talks about his desire to reach out to newer audiences.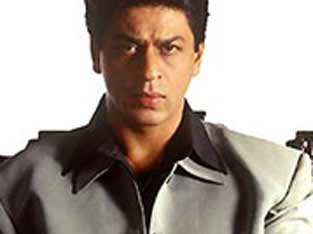 King Khan talks about his desire to reach out to newer audiences.
Mumbai: Shah Rukh Khan and Karan Johar formally unveiled the first look of their much-in-news project My Name Is Khan.
It was also the occasion to announce the distribution and marketing tie up Karan Johar' s Dharma Productions and Shah Rukh Khan's Red Chillies Entertainment have signed with Fox Star Studios. It's the same studio, which backed the Oscar winning Slumdog Millionaire.
While reports suggest that the deal is valued at over Rs 100 crores, Karan and Shah Rukh said it was more at an emotional level than about the money.
SRK, being the witty fellow he is, said, "I am collaborating with Fox because I was told they are related to Megan Fox – who I really like. There is no other reason."
Speaking about Khan, he said it's a film he hopes will reach out to an International market. "I am very keen and serious about appealing to an entirely new fan base beyond the NRI diaspora. It's like starting all over again after two decades."
Shah Rukh Khan said that he considered all his films to be equally special and important. But this one needed a little more research, as it dealt with several sensitive issues.
He added, "People may think otherwise, but make no mistake, I am a very serious actor. Be it Raj, Rahul or Kabir Khan, I always want my next to be my best."
Shah Rukh said My Name Is Khan is a film that doesn't deserve petty controversies and gossip. "I urge all Khans out there, not to sue me before the release. Because my name actually is Khan," Shah Rukh Khan said, his tongue firmly in cheek. Khan added that this film was not about terrorism or a particular event that they wanted to cash on.
Karan Johar said this film was an SRK-Kajol romance but without any 'Suraj Hua Madhdhams'. But Shah Rukh said he was confident of being as lovable as he has been in his previous films.
"I feel people have given me the responsibility to entertain and I must not disappoint them," he added. "Rizwan and Mandira's love story might be bigger than Dilwale Dulhaniya Le Jayenge, Kuch Kuch Hota Hai and Kabhi Khushi Kabhie Gham put together.
People swear by those love stories because of the treatment and not the pair". SRK said co-producing this film with Karan taught him a lot about filmmaking. "Every time a shoot with Karan, I feel like a bigger star," SRK said.
My Name Is Khan releases early next year. The film was supposed to open later this year but Shah Rukh Khan said they didn't want to rush with it. He said both Karan and he believed in a certain style of cinema and showcasing it to the maximum possible audience.
Karan said he wanted to pass on his legacy to Shah Rukh's kids. So while they preferred the romantic ones, this was something for Shah Rukh to inherit. But being an international project, will Karan make a shorter film this around? Karan replied, "I don't have the gift of brevity."
Get the best of News18 delivered to your inbox - subscribe to News18 Daybreak. Follow News18.com on Twitter, Instagram, Facebook, Telegram, TikTok and on YouTube, and stay in the know with what's happening in the world around you – in real time.
Read full article