I'm awkward in 'Shanghai': Kalki Koechlin
Director Dibakar Banerjee wanted Kalki to look ugly yet adorable in his upcoming film, 'Shanghai'.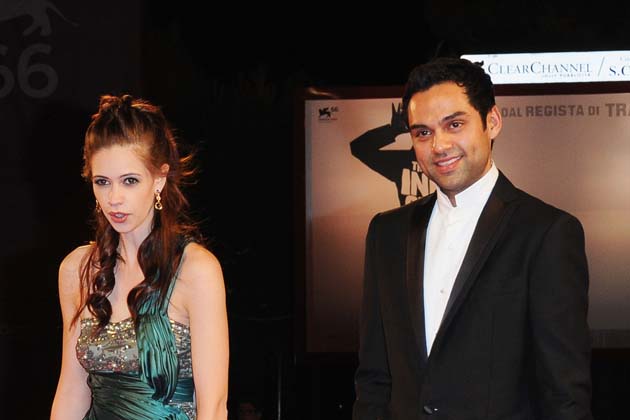 Director Dibakar Banerjee wanted Kalki to look ugly yet adorable in his upcoming film, 'Shanghai'.
New Delhi: Kalki Koechlin had to go through quite a transformation for her role in 'Shanghai' as director Dibakar Banerjee wanted her to look ugly yet adorable. The brief given by her director was quite simple - 'Look ugly'. However, it was nothing short of a nightmare to actually realise the filmmaker's vision.
"Dibakar wanted me to look ugly and vulnerable. The first thing that he did was chop my hair and make it really short. Then he gave me these clothes that were really grungy with jagged T-shirts and all. I wasn't allowed to look very comfortable or feminine.
"The idea was to bring on certain vulnerability and awkwardness to my character. There is not an ounce of glamour that I bring in 'Shanghai'. Dibakar said that I had to be ugly, but adorable. Now that was a strange mix I had to bring on screen," Kalki told PTI.
Though she has played troubled characters in films like 'Shaitan', 'That Girl in Yellow Boots' as well as 'Dev D', 'Shanghai' turned out to be a different experience as she had to enact the part of a complete outsider.
"Dibakar is presenting me as someone who is not an accepted person; she is an outsider. So basically everybody stares at her and people just think that she doesn't belong to their world," says Kalki.
Dibakar encouraged the actress to change her looks by giving the examples of Emraan Hashmi and Abhay Deol who have gone through a similar transformation for their roles.
"Abhay is such a cool person in real life but here is shown as a stoic middle aged suited-booted character. Emraan has this paunch and blackened his teeth, which is a complete opposite of his romantic image. We were convinced by Dibakar's thought process and decided to take the plunge," she says.
Get the best of News18 delivered to your inbox - subscribe to News18 Daybreak. Follow News18.com on Twitter, Instagram, Facebook, Telegram, TikTok and on YouTube, and stay in the know with what's happening in the world around you – in real time.
Read full article