I'm part of the consume junk game: Mahesh Bhatt
Young people don't want products which are sluggish and intellectually very profound, says Mahesh Bhatt.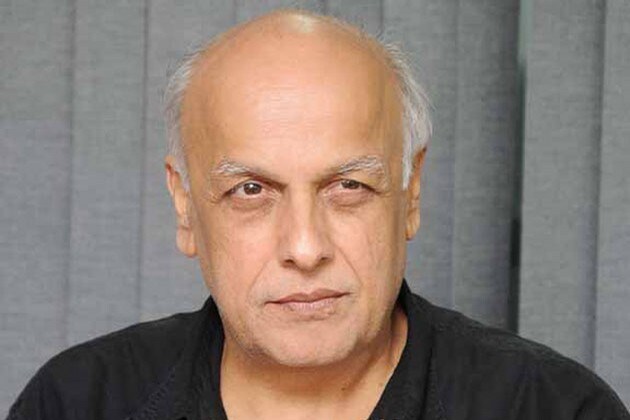 Young people don't want products which are sluggish and intellectually very profound, says Mahesh Bhatt.
New Delhi: Mahesh Bhatt is among those filmmakers who changed with the changes happening in the Indian socio-political scenario. After directing a number of commercially and critically successful films, he has said no to direction since 1998. These days, he is producing films that touch new sides of human relationships. He talks about the change in his brand of cinema and how he wants to be perceived by the common viewers.
Q: From 'Manzilien Aur Bhi Hain', 'Arth' to 'Jism 2' and 'Raaz 3', it's really a big shift.
A: See, the world is not a stationary place; it keeps on changing in the blink of an eye. A filmmaker who made 'Saaransh', 'Arth', 'Naam', 'Aashiqui', 'Zakhm', 'Daddy', and 'Dil Hai Ki Manta Nahi' was a by-product of those times and those films bloomed in those times because of the environment in which I lived. It's a new demography, a new century; the digital age has changed the consciousness of the man drastically. Images and the sounds that the younger demography are exposed to, are radically different from what used to happen in the end of the last century, which has given birth to a different kind of cinema.
Q: And getting eroticised is a part of this change.
A: Cinema is getting more and more eroticised, not only in India but all over the world. With the advent of time, I changed my style of making films when I produce them, not direct them. 'Zakhm' was my last directorial venture in 1998. Realising that every filmmaker has his tomb where he blooms, spreads his fragrance, withers and dies. I did it and now I am doing what is the most fulfilling part of my life which is catching younger people, giving them a platform and making them touch their own depths. It benefits me because this helps my company.
This is the age of gratification, not edification. Even if you see the commonwealth games, people talked about the opening and closing ceremonies, nobody talked about the sports. Even the one day cricket has been replaced by twenty-twenty; forget about the five day cricket. Old men can sit and say that test cricket is the purest form of cricket, good luck to you; the younger people don't want it , so we cater to those taste-buds, and within that parameter we are trying to do what is meaningful and yes delivering number is be all and end all of everyone.
Q: So, everything comes down to the opening weekend.
A: The opening weekend is very important and we have to make sure that the films we make without stars achieve those numbers.
Q: Isn't this like contributing to the making of a more consumerist society?
A: I am a part of the whole system. I am not criticising it. I am a part of that buy-consume junk game. Films I make are nothing but products. People may not like the word product but you sell soap or you sell salvation, still you're selling a product. Even in the guru business, a guru who has more people is considered more successful, it's the same with a political party, and a filmmaker is no different.
It was always like this. I always came from the mainstream cinema which believed that films should make money to support a living. What do you do with the so called art cinema; you take that and sell it for free to serve the mankind. You make it for awards, to get respectability, to tell the world I know you don't know, I am sensitive you are not, I am more aware about the reality you're not, you make escapist kind of cinema, my cinema is erotic your cinema is pornographic. So, this is an age old debate one has been tired of getting dragged in. This is type of cinema I am capable of making. Sometimes it works, most of the times it doesn't. One has to fire with a good strike rate. I have been on the wicket for more than 40 years and I intend to do it till I drop dead.
Q: Then you must have a clear mindset about your target audiences.
A: I try to cater to an audience which is under 35 because that's the major bulk of film viewers, and who have a certain kind of mindset. They don't want products which are sluggish and intellectually very profound. Mehdi Hassan was brilliant in that era but today there is an Atif Aslam from Pakistan. Songs have changed, you try to play an old song of the bygone days and they will walk out. I would say that it's very difficult to cater to the demands of young people because they themselves don't know what they want.
Q: Don't you want to be perceived in a particular way?
A: I don't give a damn whether the history has a foot note on me or not. Ultimately it's a Sufi saying, 'Writing that men carved in stone to last for centuries is for Allah like writing on water'. We may feel that we have contributed something to the art but the truth is that once you leave, somebody else will come and perform. That's the way it should be, I don't want to be enshrined anywhere.
I know many guys who will love to write on 'Arth', 'Saaransh' but they won't write on 'Sadak', why, people of India see those films, so this is the tyranny of taste, something which is ruling the opinion makers.
Q: Should the audience be ready for the next level of 'Raaz' or 'Jism'?
A: You can't intellectualise a giant wheel experience. A film should be stripped of any intellectual interpretation; it should be a physiological experience for the audience.
####
Get the best of News18 delivered to your inbox - subscribe to News18 Daybreak. Follow News18.com on Twitter, Instagram, Facebook, Telegram, TikTok and on YouTube, and stay in the know with what's happening in the world around you – in real time.
Read full article