I'm very tough on myself: Oscar nominee Dujardin
Labelled as France's answer to George Clooney, Jean Dujardin talks about dealing with the unprecedented success.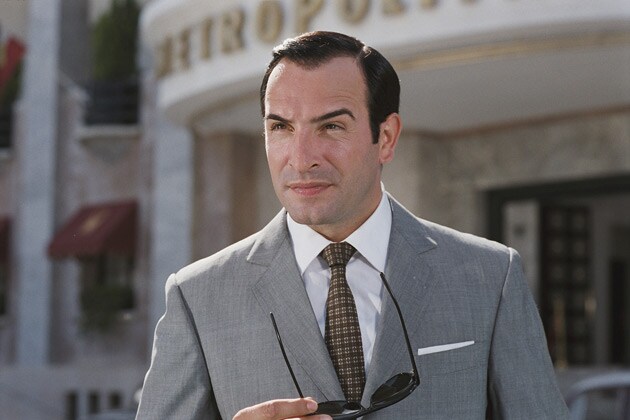 Labelled as France's answer to George Clooney, Jean Dujardin talks about dealing with the unprecedented success.
Mumbai: Labelled as France's answer to George Clooney, Jean Dujardin talks about dealing with the unprecedented success of 'The Artist' and being rather tough on himself.
He has already won the BAFTA and the Golden Globe this year for his outstanding performance in Michel Hazanavicius' 'The Artist'. Now, all eyes will be set on Jean Dujardin on the night of February 26.
Will he score once more and take home the Oscar for the Best Actor? In an exclusive tete-a-tete with HitList, the French actor talks about his thoughts and experiences associated with the film.
How are you dealing with 'The Artist's incredible success?
It's been an unbelievable, thrilling and scary experience so far.
What made you take up the role of George Valentin considering the movie is black-and-white and a silent feature?
I read the script in one go and I thought it was really well written, with everything perfectly in place. I was touched by the promise of the project. Although I must confess at first I thought it was really gutsy of Michel (Hazanavicius) to have pursued his fantasy all the way.
Who are your favourite actors from the silent cinema era?
Charlie Chaplin and Buster Keaton the two geniuses.
How different is Jean Dujardin from the character you portrayed? Was it difficult during the preparation?
Valentin is the silent Hollywood idol who thinks he's too big for the new fad called 'talkies'. He is effortlessly charismatic. I'm not like him. I have moments of anguish and doubt and I can go from being quite full of joy to being very silent. It's sometimes very tiring for my entourage.
The arrival of talkies faded most of the silent movie stars. Do you think today's actors shall face the same fate with the advent of motion capture in films like 'Beowulf' and 'Avatar'?
It's impossible to predict. You can never imagine what your career will be like.
You've already collaborated earlier with Hazanavicius. How is he like as a director?
Michel and I work happily with irony, with pastiche, and here we had a story loaded with new developments and tons of action but mainly full of emotion. That was something new for Michel. Until now we've made comedies where we had a lot of fun with characters and situations - and here, we had to take on a love story - a real melodrama.
According to you, what would George Valentin's reaction be if he were to wake up and find himself on the sets of a present-day movie?
Break into a little tap dance jig, probably. (laughs)
What are your expectations at the Oscars? Do you think you'll bag the best actor award?
I've never concerned myself with the labels people want to put on me. What matters to me is my own estimation and I'm very tough on myself.
Have you ever been to India?
No, not yet. Hopefully, someday...
About 'The Artist'
It's not everyday a black-and-white silent feature film gets intensely discussed, let alone watched. Set in 1927 Hollywood, 'The Artist' follows the despair of a silent movie star, whose accomplished career is threatened by the rise of the talkies. Deservedly, it is running for the Oscars in ten categories.
Get the best of News18 delivered to your inbox - subscribe to News18 Daybreak. Follow News18.com on Twitter, Instagram, Facebook, Telegram, TikTok and on YouTube, and stay in the know with what's happening in the world around you – in real time.
Read full article