GET Stock

Quotes



Ahead of Rahul Gandhi's Elevation, PM Narendra Modi Calls for Debate on Intra-Party Democracy
At the event that was also attended by BJP President Amit Shah along and other senior party leaders, the Prime Minister highlighted media's positive role in promoting democratic values in India.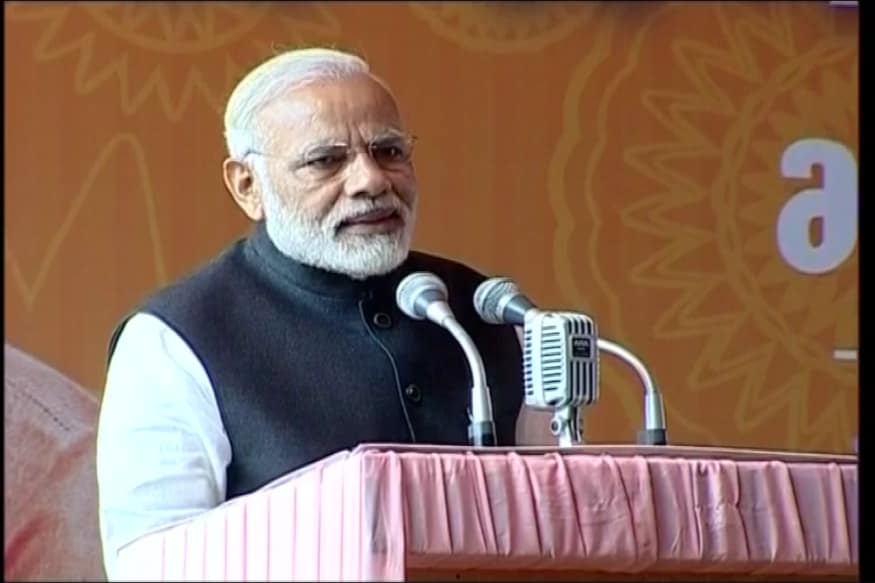 Prime Minister Narendra Modi speaks at BJP's annual Diwali Milan. (Image: CNN-News18)
New Delhi:
At a time when Congress is in the process of elevating Rahul Gandhi to the post of party president, Prime Minister Narendra Modi has called for national debate on intra-party democracy.
Without naming any individual or party, the PM said intra-party democracy was essential to a healthy democracy in India as ultimately those who participate in and run the democratic institutions comes from the political parties.
"At some stage, media should study how different parties' organisational structure functions, how their leaders are chosen, how new generation is given opportunity… there should a debate on whether democratic values are part of a party or not," Modi told a gathering of journalists at BJP's annual Diwali Milan Samaroh in New Delhi.
The PM said common man was still not very familiar how different political parties function and while media was successful in raising issues related to funding of political parties, there was need for more journalism on party organizations.
Modi said in the past party leadership and cadre used to be on the same page, but now due to massive scale and diversity often multiple voices are heard within a party, including BJP. "It's necessary for democracy that inter-party democracy evolves in India," he said.
The PM praised media's role in not only covering but also promoting Swachh Bharat Mission and said it was an example of how journalists could help in solving India's longstanding problems.
Also Watch
Read full article