In Mumbai School, Teacher Beaten up by Parents for Grabbing Student's Neck
The incident occurred at a private school in Kargil Nagar in Virar east on Friday.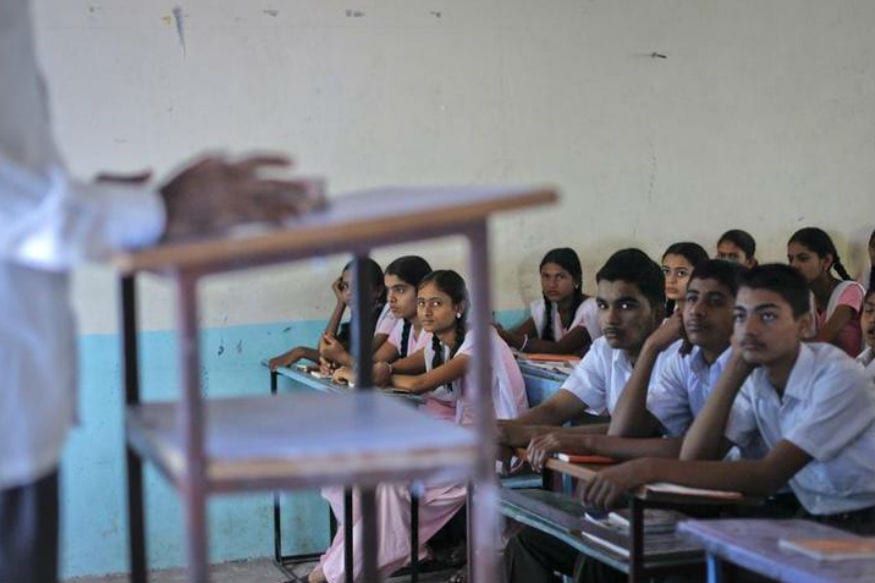 Representative Image. (Reuters)
Mumbai: A 27-year-old teacher of a private school at Virar in western suburbs, who allegedly grabbed his student by the scruff of his neck, was beaten up by the latter's father and some locals, police said.
The incident occurred at a private school in Kargil Nagar in Virar east on Friday.
It was alleged that the teacher, Dinesh Shinde, had allegedly grabbed the 12-year-old Class VI student by his neck. However, in reality, the teacher only grabbed the/ collar of the student's shirt and did not intend to harm him, police said.
"A student reportedly threw an eraser at a classmate during the last period of the day. The girl complained to Shinde, who was teaching the class, about it. He asked the student to pick up the eraser and put it in a dust-bin as a punishment," a police official said.
"However, since the student was reluctant to do it, the teacher walked up to him and grabbed his collar and scolded him, due to which student got scared," he added.
The student then complained of a breathlessness, following which the teacher gave him water and left as the class got over, police said.
"Some students raised the issue with the father of that student as they took him to drop him home located near a school. When the boy's father learnt about it, he lost his temper and immediately went to the school and started beating up the teacher along with some parents, without knowing the exact incident," the official said.
The student's father and some locals then took the teacher to the Virar police station, where teacher explained the whole incident in detail to the police, following which the boy's father and others came to know what had exactly happened, he said.
"Since the issue was settled among themselves, no complaint was lodged with the police, so there was no question of registering an offence," he said adding that all this happened due to misunderstanding.
Get the best of News18 delivered to your inbox - subscribe to News18 Daybreak. Follow News18.com on Twitter, Instagram, Facebook, Telegram, TikTok and on YouTube, and stay in the know with what's happening in the world around you – in real time.
| Edited by: Puja Menon
Read full article