In Nod to India, US Renames Pacific Command to 'Indo-Pacific'
In a statement, Defense Secretary James N Mattis said that the relationship with the US's allies in Pacific and Indian Ocean have "proven critical to maintaining regional stability."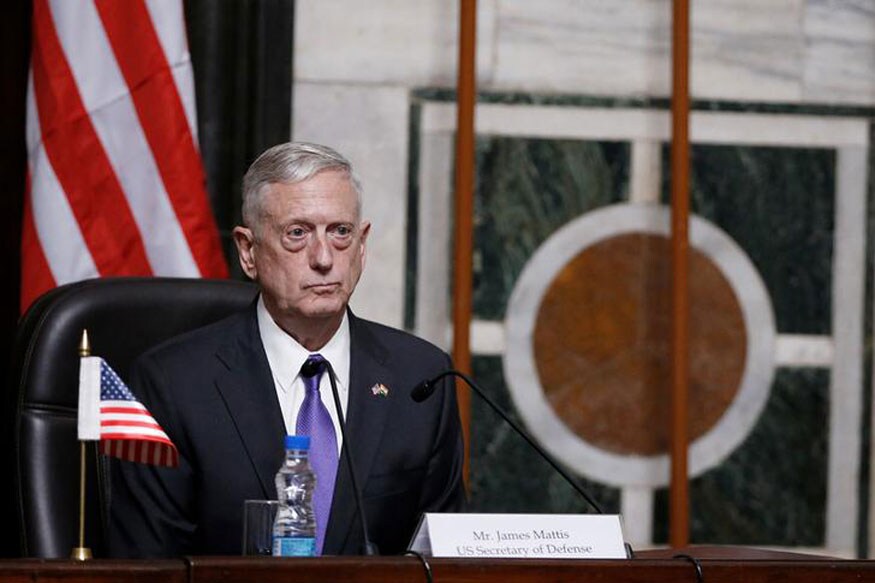 File image of US Defence Secretary Jim Mattis. (image: Reuters)
New Delhi: In a move that underscores the growing military ties with India, the US has renamed its Pacific Command to Indo-Pacific Command. The move is considered to be an attempt to counter China's rising footprint in the region.
In a statement, Defense Secretary James N Mattis said that the relationship with the US's allies in Pacific and Indian Ocean have "proven critical to maintaining regional stability."
"We stand by our partners and support their sovereign decisions, because all nations large and small are essential to the region if we're to sustain stability in ocean areas critical to global peace. Further, in recognition of increasing stability [between] the Indian and Pacific Oceans, today we rename the US Pacific Command to US Indo-Pacific Command. Over many decades this command has repeated adapted to changing circumstance, and today carries that legacy forward as America focuses west," Mattis said.
The move is significant as the US has repeatedly spoken against China's growing advancements in the region. Last month, US Admiral Philip Davidson had reportedly told the Senate Armed Service Committee that US's edge over the Pacific was an advantage. In a written testimony, he had also said that China was stealing technology in every domain possible and attempting to use it to their advantage.
He had also noted that the relationship between India and the US was possibly a historic opportunity that he "intended to pursue quite rigorously."
Earlier this month, the Ministry of External Affairs had said that both India and US explored ways to further deepen operational cooperation in the resource-rich Indo-Pacific region.
In November last year, India, the US, Australia and Japan had given shape to the long-pending quadrilateral coalition to develop a new strategy to keep the critical sea routes in the Indo-Pacific free of Chinese influence.
US President Donald Trump, in his first prime-time televised address to the nation as commander-in-chief last year, had laid out his South Asia policy saying a "critical part" of it was to further develop the US's strategic partnership with India.
In June 2016, the US had designated India a "Major Defence Partner" intending to elevate defence trade and technology sharing with India to a level commensurate with that of its closest allies and partners. ​
Read full article