In Photos: Ten Big Moments of Narendra Modi Government
Here is a look at ten big achievements of Narendra Modi-led govt that have changed India.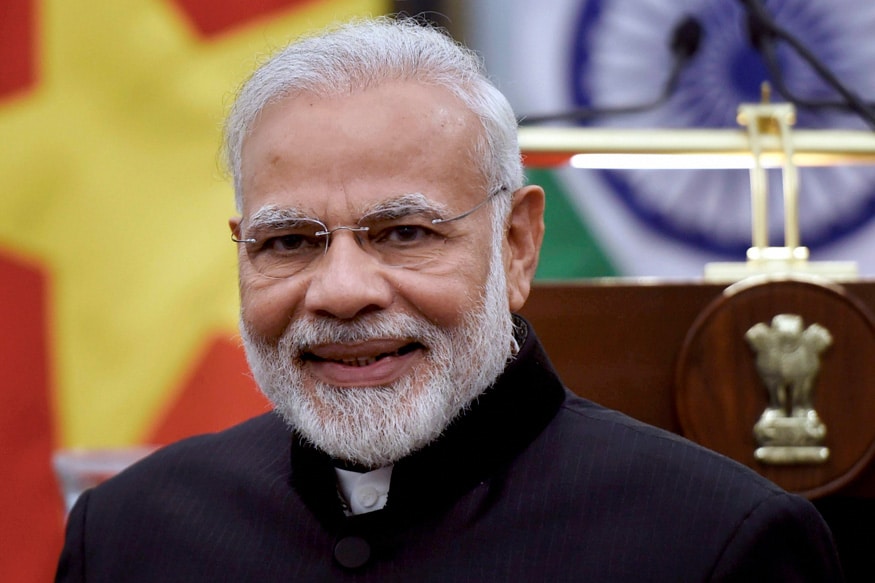 File photo of Prime Minister Narendra Modi. (PTI Photo)
Jan-Dhan Yojana
Prime Minister Narendra Modi started the world's largest financial inclusion programme in his maiden Independence Day speech, opening the doors of formal banking system to the poor. Today, the number of beneficiaries banked stand at 31.31 crore, with balance of over Rs 76,000 crore in their accounts.
Prime Minister Narendra Modi distributes RuPay cards to beneficiaries.
GST: One Nation-One Tax
Dubbed the biggest financial sector reform after the liberalisation of the economy in 1991, the Modi government launched the Goods and Services Tax on July 1, 2017, at a special midnight session of the Parliament. The one nation, one tax, as it is also known, replaced existing multiple cascading taxes levied by the central and state governments.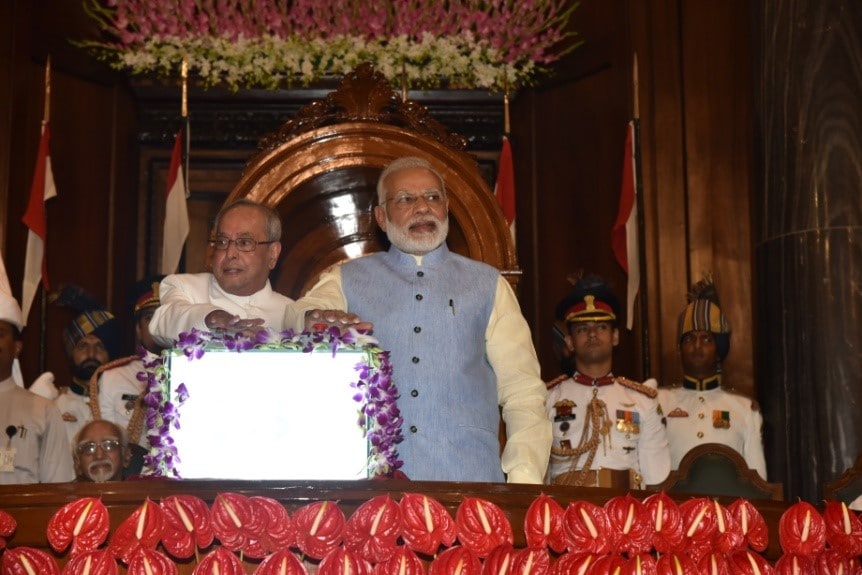 The then President of India, Pranab Mukherjee and Prime Minister Narendra Modi launch GST in a special mid-night session of Parliament.
Ujjwala Scheme
The Ujjwala scheme has provided free LPG connections to almost 3 crore poor families till now. Under the scheme, the government aims to provide cooking gas to poor households. The scheme aims to replace cooking fuels used mostly in rural India with clean liquefied petroleum gas (LPG).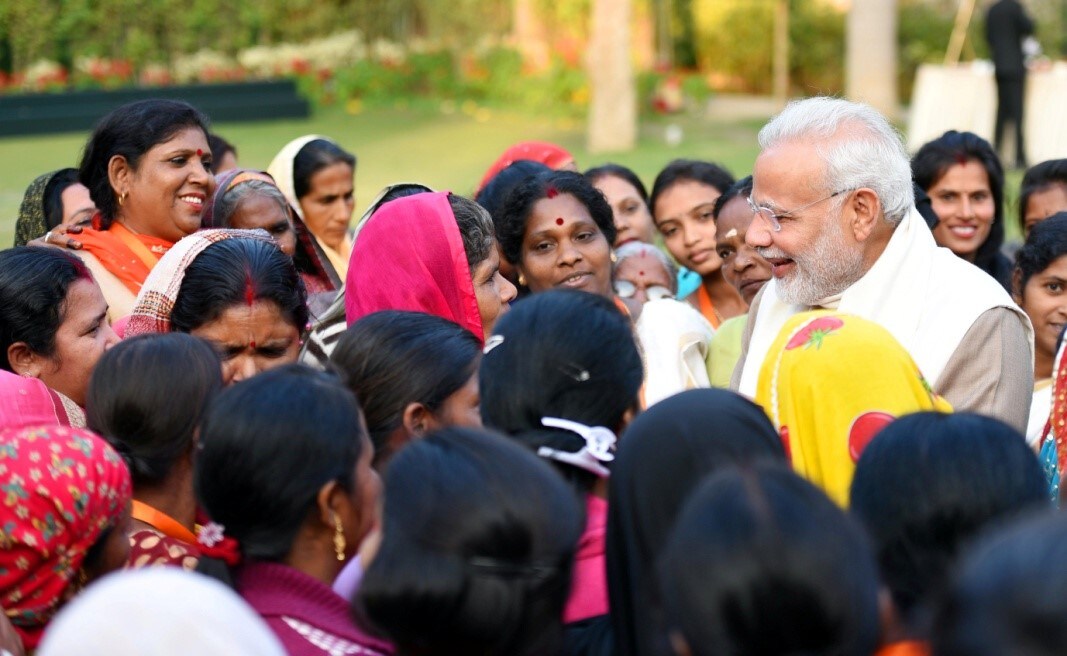 Prime Minister Narendra Modi interacts with Ujjwala beneficiaries.
Bullet Train
The foundation stone for the Mumbai-Ahmedabad high speed railway project was laid on September 14 by PM Modi and his Japanese counterpart Shinzo Abe, opening the doors for big shift in India's transportation infrastructure.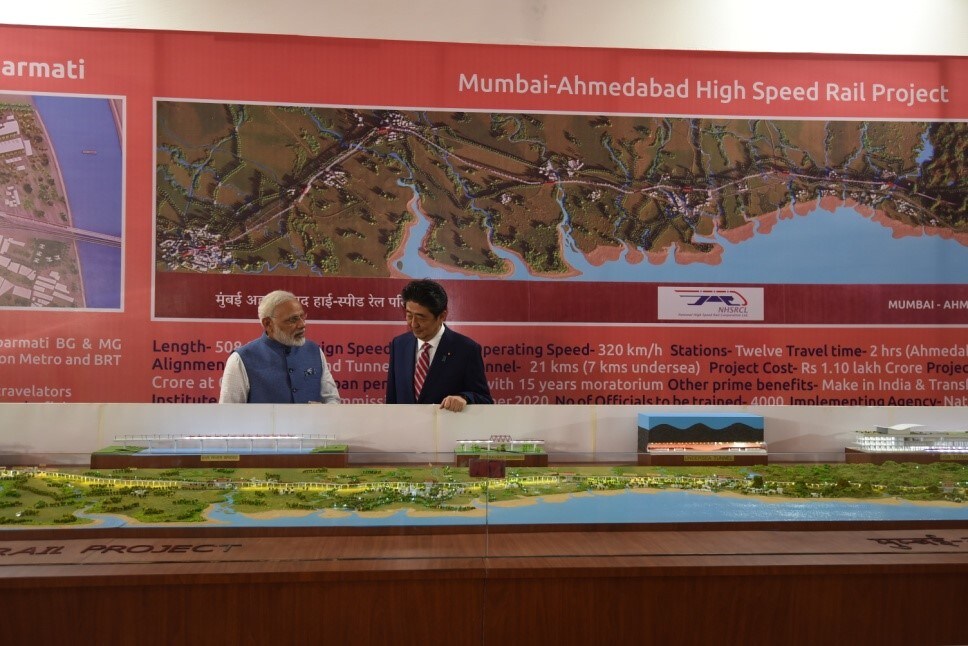 Prime Minister Narendra Modi with Japanese Prime Minister Shinzo Abe at the launch of Mumbai-Ahemdabad High Speed Rail Project.
BHIM App
In a push for digitalisation, PM Modi launched BHIM, a biometric payment system app using Aadhaar platform, and based on Unified Payment Interface (UPI) to facilitate e-payments directly through bank accounts. Transaction volumes on the digital payment platform have grown 36 percent to over Rs 13,000 crore till December last year.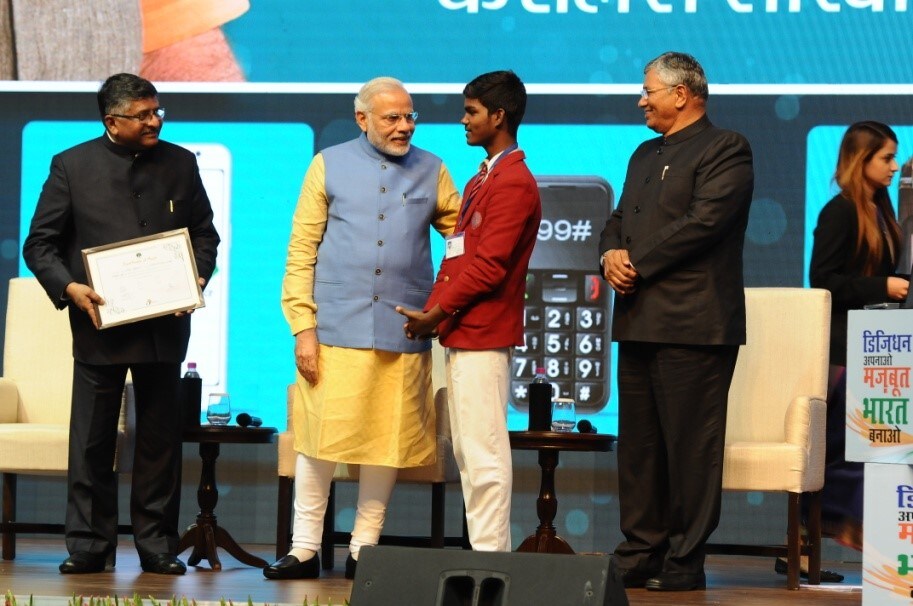 Prime Minister Narendra Modi at the launch of BHIM App.
MUDRA Yojana
With the MUDRA scheme, the Modi government provided financial support to budding entrepreneurs. Out of the total loans sanctioned, more than 3 crore beneficiaries have been first time entrepreneurs.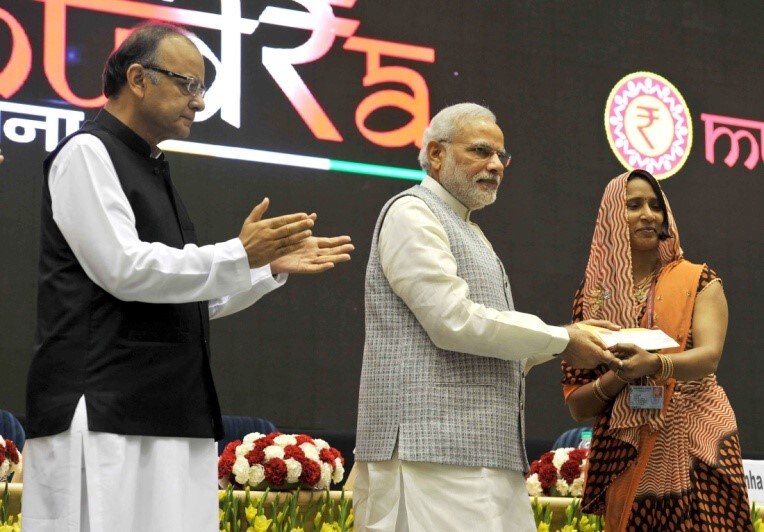 Prime Minister Narendra Modi at the launch of MUDRA scheme.
UDAN
The UDAN scheme launched in October 2016 makes air travel more affordable and accessible to the common man. It also gave much needed boost to regional connectivity by unveiling 128 routes that connected regional areas to cities and covered 52 un-served and 13 underserved airports.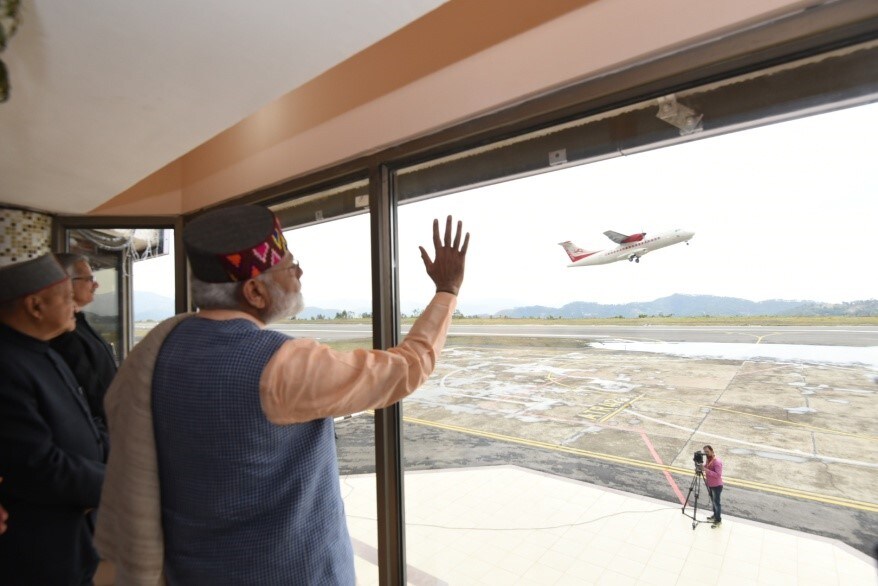 Prime Minister Narendra Modi flags off first UDAN flight.
Clean India Mission
Institutional support accompanied with mass participation has been instrumental in making Swachh Bharat Abhiyan, PM Modi's pet project, a success. Four years since its launch, around 79 percent of the country has become free of open defecation, up from around 39 per cent in 2014.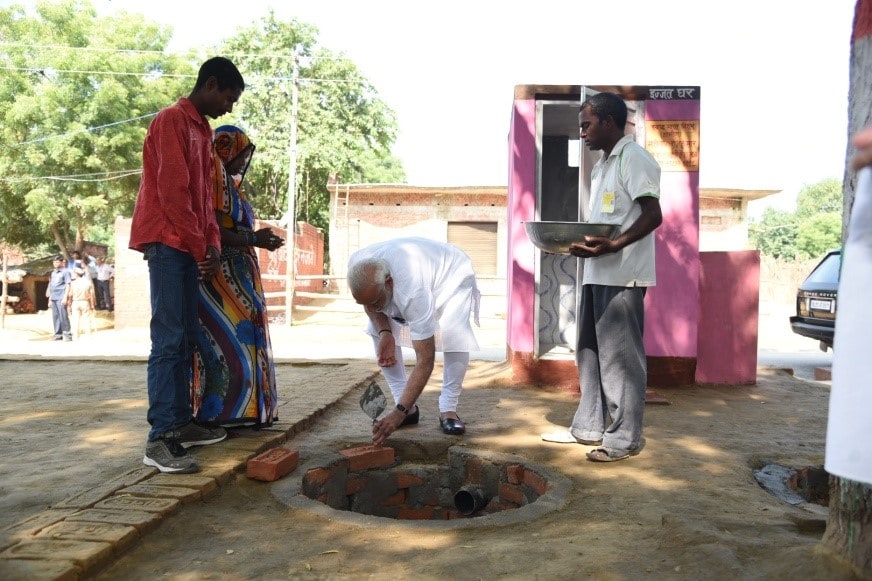 Prime Minister Narendra Modi lends a hand to construct a twin pit toilet.
Infra Push
In a major push for infrastructure, PM Modi unveiled the Sagarmala Project to develop India's long coastline and inland ports as well as the Bharatmala Project to improve road connectivity in the country. The projects comes with total outlay of Rs 4 lakh crore and more than Rs 5 lakh crore respectively. Other critical infrastructural projects include the 9-km long Chenani-Nashri Tunnel in Jammu and Kashmir and the Dhola-Sadia Bridge, the country's longest river bridge, in Assam.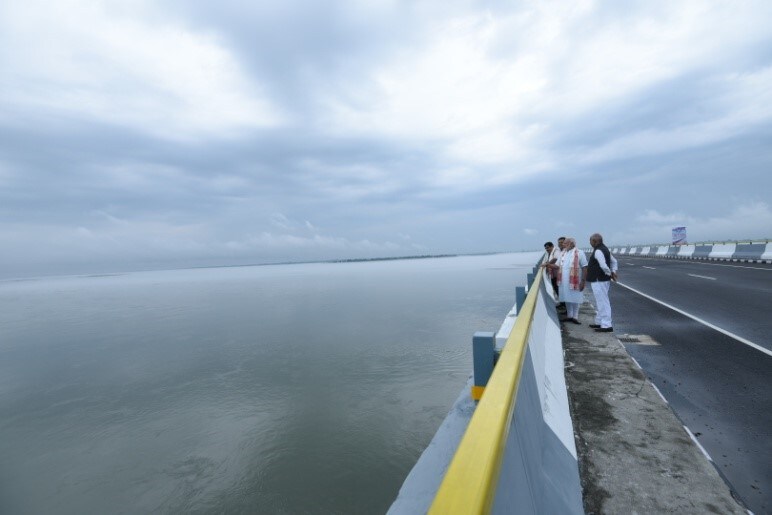 Prime Minister Narendra Modi takes a walk on the newly built Dhola-Sadiya bridge, connecting Assam with Arunachal Pradesh.
Solar Alliance
To tackle climate change, PM Modi brought together the International Solar Alliance to harness solar energy for developmental needs of countries in the tropics. Launched in 2015, in the midst of Paris Climate Summit, the international venture has held its first summit in Delhi, which saw participation of 23 heads of state.
Prime Minister Narendra Modi and French President Emmanuel Macron with the "solar mamas" at the International Solar Alliance (ISA).
Get the best of News18 delivered to your inbox - subscribe to News18 Daybreak. Follow News18.com on Twitter, Instagram, Facebook, Telegram, TikTok and on YouTube, and stay in the know with what's happening in the world around you – in real time.
Read full article