In Poll-bound Kairana, Bajrang Dal Peddles New Theory – 'Reverse Love Jihad'
Despite being 10 years younger to Shamli man, Premi can be seen lecturing the man while performing the puja.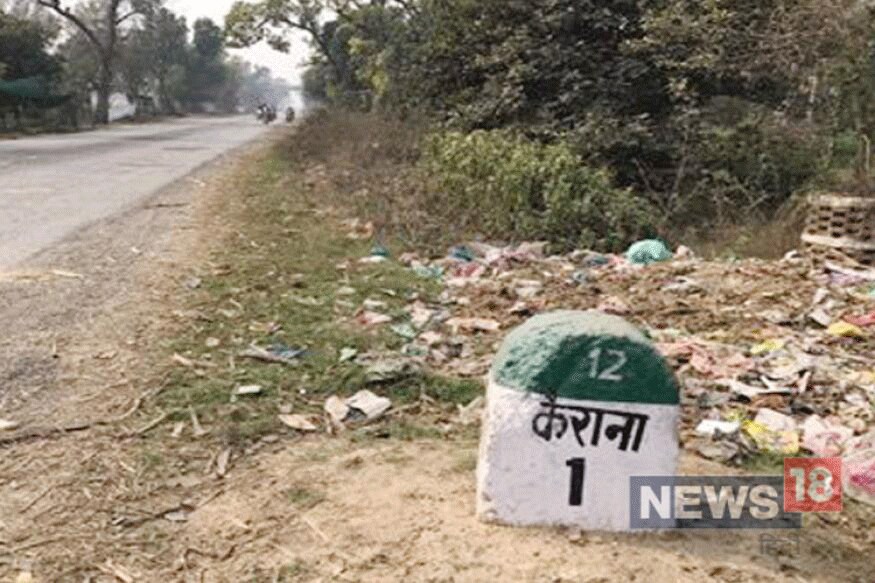 Voting in the bypolls for Kairana and Noorpur seats will be held on May 28. The counting will take place on May 31.
Noida: Tying the sacred thread and chanting Gayatri mantra, a 34-year-old Dalit resident of Shamli is being 'reintroduced' to his gods.
"As long as you are alive, you will only pray to two gods. The first is Lord Hanuman, the protector of us all, and the second is your grandmother," says 24-year-old Vivek Premi in a viral video.
Despite being 10 years younger to Shamli man, Premi can be seen lecturing the man while performing the puja.
"Now touch her feet! You have to swear that you will remain a Hindu till the day you die!" orders Premi, West UP student Wing head of the Bajrang Dal.
According to the Bajrang Dal member, a new phenomenon is taking shape in the Kairana Lok Sabha constituency area, of which Shamli is a part. He calls this "reverse Love Jihad" – in which Hindu men are being "lured" to Islam with the prospect of a job and "marriage with a Muslim girl".
Kairana is due for a Lok Sabha bypoll later this year. "Earlier, we used to see that only Hindu girls were being lured. But now, we see a new kind of Love Jihad – a kind of 'reverse' Love Jihad, if you will. Now, even Hindu men are being lured. This is disgusting and the Bajrang Dal will continue to fight against it," Premi told News 18.
He added, "Pawan is an unemployed and unmarried man. He was desperate to get married, which is why he became an easy target. Some people from Kairana got in touch with him and offered him a job. Then they introduced him to a girl, who lured him. We brought him to his senses and converted him back to Hinduism."
In the video of the "ritual", Premi can be seen tying a thread around Kumar's wrist and then making him promise to remain a Hindu. The 'Ghar Waapsi' ritual was completed with the chanting of the Gayatri Mantra.
Kairana's controversial Lok Sabah MP Hukum Singh passed away in February this year, which has necessitated a bypoll here. The region is no stranger to controversies that keep the communal pot boiling.
In 2016, Hukum Singh alleged that 250 Hindu families had fled Kairana in a "mass exodus" over the last few years due to "pressure from another community".
Singh went as far as to claim that Kairana was becoming "another Kashmir" with Hindu families fleeing. While the BJP leadership endorsed his claims, the district administration and the then ruling Samajwadi Party had vehemently denied them. According to the local administration, "only three families" had left Kairana due to "worsening law and order".
Singh, however, received a huge fillip after the National Human Rights Commission (NHRC) vindicated his claims and held riot-refugees responsible for altering the demographics of the small town.
This had led to a disagreement between the NHRC and the National Commission for Minorities (NCM), which held that the reports of an 'exodus' were exaggerated. Singh was also accused of nepotism and lobbying for his daughter Mriganka Singh, who contested and lost the 2017 UP Assembly polls from the Kairana Assembly seat.
| Edited by: Sumedha Kirti
Read full article
Countdown To
Elections Results
To Assembly Elections 2018 Results