INDIA
In this Regime, Gaushalas Are New CSR Trend, Says Mahatma Gandhi's Grandson
In 2014, the government amended the Companies Act to mandate that every company with annual revenues more than Rs 1,000 crore had to give 2% of net profit to charity.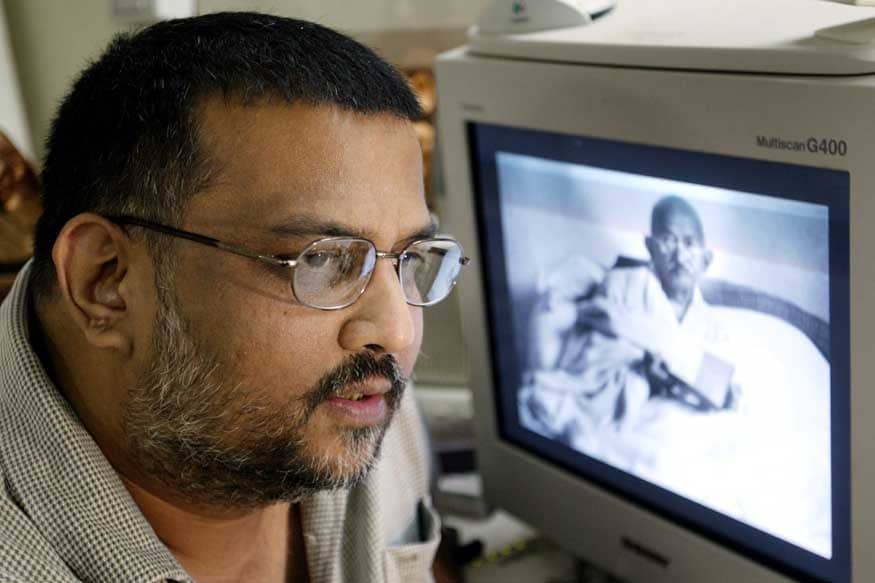 File image of Tushar Gandhi. (Image: Reuters)
New Delhi: In 2014, the government amended the Companies Act to mandate that every company with annual revenues more than Rs 1,000 crore had to give 2% of net profit to charity.
India thus became the first country in the world to introduce mandatory Corporate Social Responsibility (CSR). Opinion has been divided on the merits of the move, with some saying it would mean more funds for development projects while others maintaining that mandatory CSR kills the spirit of giving to charity.
Tushar Gandhi, Mahatma Gandhi's grandson, is a managing trustee of the Mahatma Gandhi Foundation and has worked in the field of CSR. In an interview with News18, he spoke about how CSR has evolved over the years and how companies are funding gaushalas and Swacch Bharat projects through CSR.
Q. How has mandatory CSR changed corporates' attitudes to their social responsibility?
The real spirit of CSR lies in the spirit of giving because you want to give. The legal necessity of mandating 2% of profits to be given to CSR has turned it into a mere ritual. These days when you go to companies, you can be turned down by saying that they're fulfilled this year's CSR obligations, and they'll ask you to come back next year. The other thing that has happened is that CSR has now become part of Public Relations. Most corporates only do CSR projects that promote the company's image. Spending on CSR has become part of the advertising budget rather than a commitment to helping communities.
Q. Are Companies using CSR to be on the right side of the powers that be?
Absolutely. Now with mandatory CSR, it has become official. Take Swachch Bharat for instance. In rural areas, I've seen toilets built by companies with their logos displayed prominently on the walls and door. It's another matter that these toilets are totally useless because they require a lot of water for maintenance. In six months, the villagers use the toilets as a storeroom. In a lot of villages, shallow, open drains are built using MP/MLA funds. These become a pool of sewage and waste. If the government really wants to keep villages clean, they could consider building sewage collection and treatment plants and link all village homes to such a system.
Q. Have gaushalas become the latest CSR trend?
With every new regime there's a new fashionable cause to adopt and at the moment it is gaushalas. Everyone wants to flaunt the number of cattle they own and how well they are taking care of them. It may be your plastic bags that are killing the cows, but establishing or donating to a gaushala absolves you of responsibility. Other fashionable causes right now are 'friends of animals', 'love the animals' and 'being kind to animals'. Donating to the Chief Minister's gaushala has two purposes: It curries favour and makes the political class obligated to return favours in the future. Gaushalas have come about because Swachch Bharat has been diminishing in the public perception.
Q. Can you give some examples of how CSR is done?
Nowadays it is fashionable to hold CSR conventions in 5-star hotels. Foreigners come and show their fancy eco-friendly toilets at these conventions. The enzymes and compounds used in these toilets are proprietary. Each unit costs Rs 5-10 lakhs while the recurring cost on the enzymes is Rs 5,000-6,000. Everybody then pats themselves on the back.
Q. What would a genuine programme of CSR be?
That would mean making an assessment and identifying projects that make a real difference to peoples' lives and not just a difference to your PR strategy. Companies don't have a ceiling on profitability, so why have a ceiling on philanthropy? What's stopping a corporate from sending an executive to work in a rural area for six months? But instead they will just write out a cheque and ask their accountants if the requirement has been fulfilled.
Q. Are you in favour of repealing mandatory CSR?
Repealing the 2% mandatory CSR would remove the obligation on the part of companies and only those who are genuinely interested would contribute. Why not rate companies on the amount of CSR they engage in, so that ethical investors also have a chance to assess which companies they would like to invest in.
Support the daily wage earners who have been hit the hardest by the COVID-19 crisis. Click here to contribute to the cause. #IndiaGives
The daily News18 Coronavirus COVID-19 newsletter - Get your copy here.
Subscribe to News18 Daybreak. Follow us on Twitter, Instagram, Facebook, Telegram, TikTok and on YouTube
| Edited by: Puja Menon
Read full article