India-Afghanistan: A million ties
India and Afghanistan are connected through language, geo-politics, architecture and a history that predates even Islam.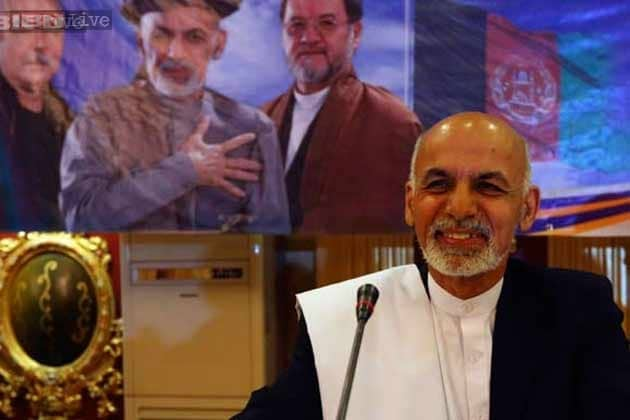 India and Afghanistan are connected through language, geo-politics, architecture and a history that predates even Islam.
A day before Afghanistan's President visited India on his maiden trip, Mohd Ashraf Ghani spent 30 minutes exclusively with CNN-IBN in his palace. We spotted outgoing American generals before the interview and incoming Parliamentarians after.
The Taliban had circled Kunduz, at war with the afghan national security forces, barely 5 kilometers outside the town. As they inched closer, the fear was palpable miles away in Kabul.
The fear of losing regained freedom and rights.
The question: Is Afghanistan nearing the end of a war or beginning of a fresh round?
Afghanistan's President says advertisement worth millions would not be able to achieve for India Afghan relationship, what a short story by Tagore and a film by Bimal Roy Kabuliwala achieved.
India and Afghanistan are connected through language, geo-politics, architecture and a history that predates even Islam.
Tulsi and other characters from daily soap operas and Bollywood stars are household names in Kabul.
As we drive around regional melodies resonate reflecting the unique South Asian bond. India we discover has a thousand ambassadors in Afghanistan.
From the bustling bazaars of Kabul, we head to the new Afghan parliament, under construction, being built by India. As the war ravaged country struggles to stand on its feet. India has stood by the Afghan state, gifting it an aspiration.
Exporting democratic values, Afghanistan's new Parliament is the most visible sign of India's cooperation and intentions towards Afghanistan. But has playing soft power for too long denied India a seat on the high table of decision-making?
While there is immense goodwill for India in Afghanistan; some Afghans question--If India can be relied on when it comes to war.
Daud Moradian, a well known analyst on strategic issues in Afghanistan says, India is not a soft, but a reluctant power. It took almost 5 years for a great country like India to give Civilian helicopters to Afghanistan.
In May 2013, then president Hamid Karzai presented a defence wish list to Indian government - including 105 mm howitzer artillery, light-medium lift aircraft, bridge laying equipment and trucks. The demand was repeated in December 2013 and in June 2014.
Last year, the government finally decided to provide 3 Cheetal helicopters, used for personnel transport, evacuation, reconnaissance and aerial survey. The official announcement took a year more, it was made when President Ghani visited India last month.
"President Karzai wanted [the defence equipment] very badly. We wanted to exercise our sovereignty but unfortunately because of the previous [Indian] government couldn't exercise because of Pakistan and Washington. India is giving veto to Islamabad and Washington over it's foreign policy in Afghanistan," says Moradian.
Whether it was a call taken to appease the US or as some experts believe to make things easier for democratically elected Nawaz Sharif, India ceded space. It's reluctance has meant advantage Pakistan.
India's unwillingness to support Afghanistan in matters of defence is being used as an argument against India by those warming up to Pakistan.
When asked about the defence list given by President Karzai to India, the new President Mohd Ashraf Ghani was ambivalent.
Anchal Vohra: Defence list that President Karzai had asked you, have you suspended it or not? There is a lot of confusion.
Ashraf Ghani: Its neither been suspended but it was never acted upon.
Anchal Vohra: But have you said that you don't want it?
Ashraf Ghani: No.
Anchal Vohra: Do you still want it?
Ashraf Ghani: No, I mean we need a discussion and that discussion will be shaping.
While in India, Ghani said, defence cooperation was not raised. Though senior diplomats involved in India Afghanistan relationship tell us: India doesn't want to talk publically about defence cooperation with Afghanistan, it is happening behind closed doors and is not a part of public diplomacy.
But the closed door cooperation is largely about training not equipment.
Ghani isn't relying on India the way Karzai did. The new president prefers to talk economy than security with India denying India a crucial role in the endgame.
Daud Moradian draws out the most likely scenario for Afghanistan once left to itself to fight. He says it is going to be Afghan soldiers vs Rawal Pindi on the border post 2016. That will decide the future of Afghanistan. If the Afghan National security Forces win Afghanistan would be in a stronger position to negotiate with Pakistan but if they don't then the chances of chaos are higher. He calls India's red lines mere wishes.
The Afghans want to know how would India help them in the battle field? Government officials tell us - India isn't a major defence producer so help it provides would be limited, to some extent alternatives can be explored.
India has signed a pact with Russia to pay for military equipment for Afghanistan. Nothing concrete has been materialized so far.
One suggestion has been that the US offers concessional rates to India for counter insurgency items like night vision equipment, IED locators, thermal imaging before leaving but India's strategic partner the US has not offered anything specific yet and is still betting entirely on its Pakistan gamble..
We also learnt through our sources that the Afghan president has put a fresh idea on the table. A regional fund for Afghanistan's defence needs. There is no clarity on how this would work.
As Indian diplomats reason out lack of defence cooperation as either a capability restraint or diplomatic consideration, Afghans find India reluctant to participate in the end game. The outcome of which wouldn't only impact Afghanistan's future but also India's security..
India's biggest concern is that Afghanistan is not again used by terrorist outfits sponsored by Pakistan against India.
Is it wise to rely on a policy completely driven by developmental work and Bollywood songs?
Get the best of News18 delivered to your inbox - subscribe to News18 Daybreak. Follow News18.com on Twitter, Instagram, Facebook, TikTok and on YouTube, and stay in the know with what's happening in the world around you – in real time.
Subscribe to Moneycontrol Pro and gain access to curated markets data, trading recommendations, equity analysis, investment ideas, insights from market gurus and much more. Get Moneycontrol PRO for 1 year at price of 3 months. Use code FREEDOM.
Read full article