India is not a cheap technology destination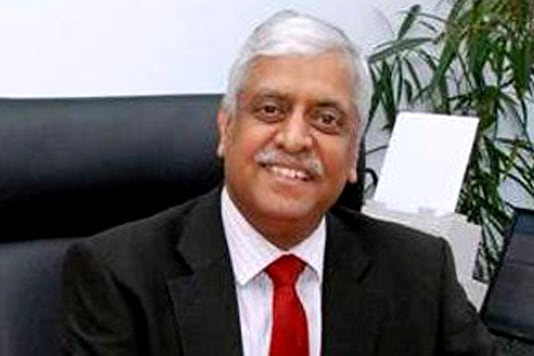 You cannot strip down versions of European products and introduce them in India, VK Viswanathan tells Forbes India.
Last Updated: May 01, 2017, 14:50 IST
FOLLOW US ON:
Name: VK Viswanathan
Age: 61
Last position: Managing Director, Bosch India
Education: Bachelors of commerce from Madras University and a chartered accountant
Career: Spent 17 years at Hindustan Lever, his last role as group treasurer and head for mergers & acquisitions. He then joined Bosch in 1998 and moved into the role of managing director in 2008
Hobbies: Listening to western and Hindustani classical music
Q: You have spent about 15 years at Bosch India, how has the journey been and what have been the high points of your career?
The high point has been the growth that we have managed. Despite the two slowdowns we saw in the last five years, one consequent to the Lehman crisis and the other slowdown that we are seeing over the last 10 months, we have been able to grow at 20 per cent per annum on a CAGR basis. That has been possible by looking at a broader purpose and not just the quarterly numbers. We have brought in relevant and appropriate technologies for the Indian market across automotive, construction and security technology space. So I look back with a lot of satisfaction and pride.
Q: How do you explain relevant and appropriate technology for India?
India is a very 'value for money driven' business country. It is not a cheap technology destination. Therefore, many of the products that we brought in are not stripped-down versions of our products in Europe. And, actually low cost can be something that challenges the set paradigm in an industry. Which is why you need to develop products from a greenfield, clean sheet process. For example, the gasoline systems for Tata Nano: These were designed for India, from India with the help of our German colleagues. But clearly, the fuel technology was unthinkable seven years earlier. Similarly, the technology for meeting tighter emission norms of Bharat Stage III and IV or meeting the tighter tractor emission norms through mechanical systems or developing light weight alternators without sacrificing the power output in an automobile, these are examples of low price but high technology innovations from India.
Q: Globally, Bosch is renowned for technology development and innovation. Can you help us understand the company's approach to research and development?
Getting an insight into customer needs is a critical part of innovation. So you have to see the big picture and then invest in R&D. We have a very clear and disciplined process. Innovations have to go through various gates at various levels when designing a product. Bosch spends about 8 per cent of its annual turnover on R&D every year. Eight percent on about 51 billion euros is a lot of money. Within that, we file for close to 4, 000 patents every year. In India, this year alone, Bosch will file for 150 patents. Our objective is to take it to 500 in the next three years or so. This does not happen by itself. It happens by not accepting status quo and has to happen across all levels of the company.
Q: So, what's next?
I will still be associated as the vice-chairman of the company. My successor has been in India for the last two and a half months. There has been an intensive plan, so my successor will be in place from January 2013. I will be overseeing the activities in a strategic sense but not day-to-day operations; basically to ensure that long-term plans are well thought out in terms of expansion and diversification, so that Bosch continues to have double digit growth in India.
Q: 2013 will not be all about work, will it?
In the past, my work-life balance has been reasonably well managed. But I would say it will significantly improve post-January 2013. I will be busy setting up my villa in Bangalore, so that will take up the first few months. I am also the president of the Indo-German chamber for the region and I believe that will keep me going till the third quarter next year. I will spend quite a lot of my time in working on the concepts of improving the relationship between these two wonderful countries.
Next Story