India Needs 20 Medical Colleges Like Harvard, Stanford: WHO Scientist Soumya Swaminathan
Soumya Swaminathan, who has been appointed as Deputy Director General of the World Health Organisation (WHO), said TB will be a high priority for WHO as it's the top killer among infectious diseases.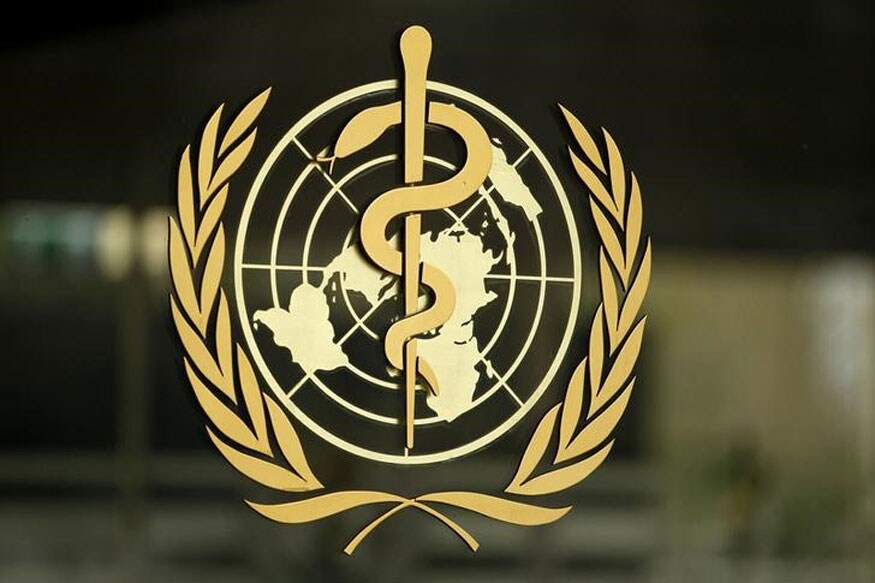 The World Health Organization (WHO) logo is pictured at the entrance of its headquarters in Geneva. (Reuters)
One of India's most respected scientists, Soumya Swaminathan, made history by being appointed as Deputy Director General of the World Health Organisation (WHO), the highest post held by an Indian. A paediatrician by training, 58-year-old Swaminathan is currently the Director General of the Indian Council of Medical Research (ICMR) and is known for her work on tuberculosis. Talking to News18, she spoke about the importance of research and said India needs at least 20 medical colleges producing the kind of work a Harvard, a Stanford or a Johns Hopkins is producing.
The new WHO team that you'll be part of has given leadership roles to people from developing countries. What difference will that make in WHO's work?
We do come with different perspectives and it will be good to have that balance in the team. Of course, the WHO works for the whole world, but its impact is probably felt more in low to middle income countries. Having that balance, like the DG (Dr Tedros Adhanom Ghebreyesus, Director General of WHO) said, of gender, geographic diversity and also expertise will be helpful in making policy and setting direction. Past experiences of people and the realities they've seen in their work will have an impact.
So, what realities from your own work here will have an impact on your role in the WHO?
I've always been a research and science based person. Though I've been involved in public health for a long time, I've always approached it from the research end. If you want to solve a problem, you need to understand it first; the issues, the determinants, why that problem is happening. That's where the research, the evidence and the data come in. I would carry that philosophy with me.
The WHO also tries to be as evidence based as possible in the guidelines and recommendations it makes. A very transparent system has been in place for the past few years to make these guidelines. They collate the data from around the world rather than base guidelines on expert opinions alone. They apply an equity and ethics lens to that data. There's plenty of inequity in the world today, whether it's access to universal health, or to drugs and diagnostics. They make sure their guidelines take these differences into account.
You've spoken about the need for basic research before. How can the WHO support such research and also be actively involved in it?
It's a little complex and I'll have to see once I get there. Obviously the priorities of the WHO will be set by the DG and they need to be approved by the member nations and the Executive Council and the World Health Assembly. The WHO is not a research organisation but it has many divisions that have helped and have conducted research in different countries. I find that approach useful.
There are many advantages of the WHO getting directly involved in research. It can set the priority on what research question should be answered to make an impact on global health. Sitting in the WHO, you know what the global priority is and you can direct research in that direction. Of course, it can't be what we call blue sky research, which is a curiosity driven thing. Basic research can also mean understanding a disease process or outcomes that will have an impact on health immediately.
As you leave the ICMR, what stage is it at and what direction does it need to take in the immediate and far future?
I should say the ICMR is a 100-year-old institution and it has always played an important role in national health. One hopes it will grow stronger. As far as the new priorities that we set in the last two years, the recommendations of the committee chaired by DR MK Bhan, former Secretary of Department of Biotechnology, are important. They've put a lot of emphasis on strengthening research in medical colleges. I hope that will continue because, so far, research is mainly done in institutes such as ICMR, CSIR, and a few medical colleges. That is a handful.
We need at least 20 medical colleges producing the kind of work a Harvard, a Stanford or a Johns Hopkins is producing. That has to start with getting medical students interested in research, getting opportunities for people to train abroad, garner funds to keep them incentivised and excited.
Your work on tuberculosis is extensive. How will you take that forward as part of the WHO?
When I became DG of ICMR, I had to go from looking at TB to overseeing all of medical research. At the same time, I was able to start the international TB consortium. I have full commitment from the health minister that the TB work will be supported. The consortium is a very exciting thing and the whole world is looking at India. As Deputy DG of the WHO, my role will be very broad, including supporting the DG in the goals he's already laid out. Having said that, TB will be a high priority for WHO as it's the top killer among infectious diseases. So, I should be able to contribute to that as well.
What will be your other areas of focus?
I think I'm very well aligned with the goals the DG has laid out; of universal health coverage, of ensuring people everywhere have access to healthcare. That means fighting the inequities we see in India and other countries, in access to medicines, in responding to emergencies. Then there is the growing burden of the non-communicable diseases. That has been a priority for us in ICMR, too. We've taken up mental health, cardiovascular disease and hypertension as focus areas. That will have a big impact on cardiovascular mortality.
| Edited by: Mayur Borah
Read full article
Countdown To
Elections Results
To Assembly Elections 2018 Results