India needs a competitive civil service which requires to know English: Srivatsa Krishna
IAS Officer Srivatsa Krishna shared his perspective with IBNLive readers on the pros and cons of new UPSC exam rules.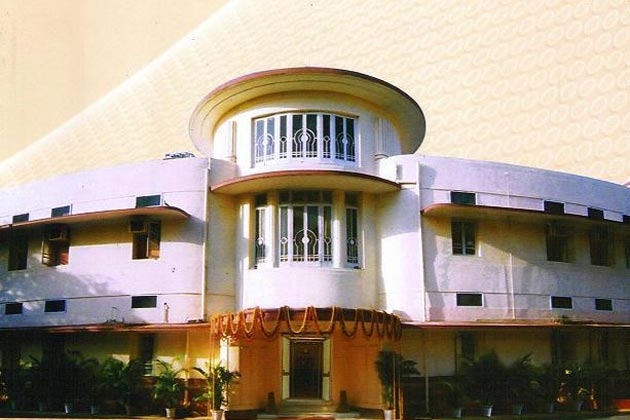 IAS Officer Srivatsa Krishna shared his perspective with IBNLive readers on the pros and cons of new UPSC exam rules.
The new UPSC exam rules will close down linguistic concessions offered to all vernacular languages and will take into account the score of the English language paper in the final selection for top jobs. IAS Officer Srivatsa Krishna shared his perspective on the pros and cons of such steps.
Q. I believe the regional languages AND English should be given equal importance... It shouldn't be a case of one over the other... In this day and age, you cannot survive in this world without a global language such as English... and when you are aspiring to represent the country at the highest offices, you need it in your arsenal... While at the same time, to remain rooted to problems in your own state and country, you need mastery over atleast one regional language (Hindi being one of them)... Asked by: Kart
A. I agree. No question in your remarks.
Q. Sir, Is there any possibility to keep the number of attempt same but increase the maximum age limit. This will help the candidate who are very much departed to clear the exam but not eligible because he/she missed age criteria with few days or year. Asked by: abhay
A. Not a good idea at all. If at all anything the age limit should be brought down to 26 a it was earlier.
Q. As India is a multilingual state it is better to give advantage to a third language which is extensively used in India and it is naturally English. Asked by: prathap
A. No question in your remarks!
Q. There is a unfair advantage in CSAT paper 2 for Hindi based students, About 30 questions which is suppose to be English comprehension, is translated into Hindi and given, May I know whats your view on this? Asked by: Raja
A. The marks and the questions are the same. Translation doesn't automatically imply a bias.
Q. Shouldn't this be have done a long time ago? Asked by: nikhil
A. I agree. It should have been done earlier a year in advance but these are just my own personal views, not of the government.
Q. Do you think UPSC has rushed with the changes? Ideally they should have implemented the changes from next year giving the aspirants some cooling time to adapt to such widespread changes in the Mains exam? I can sense confused students rushing to coaching institutes thereby defeating one of the basis of pattern change - to reduce the importance of coaching classes. Asked by: Rahul
A. It should have been done with a run up of a year. But I am sure UPSC must be having good reasons for doing so.
Q. Sir, Why is one single exam conducted for such varied services like IAS, IFS and IPS? The selection for IPS makes a mockery of recruiting the best brains for the force. Most of the IPS selects are IAS and IFS rejects. They undergo training at Sardar Patel Academy in Hyderabad out of compulsion. When the world is facing day to day challenges from global terrorism, can we do with people who are not attitudinally meant to serve in the force? Why is the selection for these services so negetive (elimination) rather than positive(selection based on your skill-set)? Asked by: Kunal
A. Excellent question. Earlier there used to "higher" papers for the IAS and IFS and common papers for other services. That system brought about less heartburn. Today with more pressures of specialization, we should have looked at a Senior Executive Service for the IAS and IFS and separate exams for IPS, IRS/Customs and all others together in a common examination.
Q. 2) Why would a person who can communicate better in English be smarter and intelligent and BETTER at administration than somebody who can communicate smartly and intelligently in one of the 22 official languages of the nation? If a IAS or IPS candidate from Tamil Nadu( or any other South Indian State) who knows no Hindi is chosen for a North Indian state is he not trained to speak the language of the state at the academy? Similarly why isn't a successful IAS/ IPS who has written the exams in one of the 22 official languages considered unintelligent to be well-trained in the language of our colonial masters? Asked by: Kunal
A. Does the UPSC notification say what you are saying? Don't think you should read between the lines. Its a good move which will reduce the randomness associated with the UPSC exam in general.
Q. Can you please explain in detail about General Studies 4 paper? Asked by: Nikhil
A. Frankly don't know enough about this and wouldn't want to mislead you with off the cuff remarks.
Q. Sir, by introducing such an affirmative changes in the mains..,do you think candidates from regional languages have any advantages when compared to English medium candidates? Asked by: vinay kumar
A. Which specific change are you talking about?
Q. Sir could you please tell me about the gs-4..M really confused about it...(Ethics.integrity and aptitude)thank you, sir. Asked by: ajay thakhur
A. Look ethics, integrity can't be imbibed through an essay! They should have included some psychometric tests to do this. Don't know why that wasn't done.
Q. In 1979[introduced combined civil services exam],1990[introduced essay] when changes were made in exam, fresh attempts were given to all i.e. even those who attempted in old pattern 2-3 times were given fresh 4 attempts. Don't you think government should have done the same this time also to give equal chances to all aspirants? Asked by: bhaz
A. No fresh attempts were given in 1990 due to introduction of the essay.
Q. Now GS paper 1 (Mains0 has included World History and Geography. How far should one go to study these vast subjects? Asked by: Esoteric Indian
A. As much as you need to, in order to crack the paper.
Q. Sir, putting more stress on General Studies. Is it good or bad? Asked by: Rohit
A. Not a bad idea per se.
Q. Sir, I believe that every student appearing for Civil Services should be screened first by an interview, and then follow up with written exams. The best of the lot sometimes (rather most of the times) fail to prove themselves on paper. Your view? Asked by: Rohit
A. You can't interview 200000 people my friend :)
Q. Sir, I think it's fair enough to do away with languages as English became prominent. But doesn't it hit rural people. Asked by: karthik
A. Everyone selected will have to learn the language of the cadre at some point. Most rural people prefer to go to English medium these days.
Q. Sir, please give your valuable inputs on GS Paper-4 (on Ethics, Integrity, Attitude, Aptitude)? Even a basic idea would do so that we could start on our own and do not have to rely on feeds of coaching institutes! Asked by: Rajesh
A. Read John Rawls and you will understand what ethics is all about :)
Q. Sir, what are your views on normalisation among optional subjects now? Do you think, not overall, but specifically as far as marks scored in optional subject is concerned, Arts subjects would be at a disadvantage? Asked by: Abhishek
A. Arts subjects would always be at a disadvantage viz. science where one can score more being an exact science. u can score 500/500 in Maths but not in Economics or History even if you are a topper.
Q. English is the language a babu has to know.No doubts. Then the regional language of the state cadre to which he is posted is to be learnt to working level. If the reverse happens and the Babu learns English to working level after selection it may not do.Given that most Laws are of British origins and many not changed much the administrator requires good command on English. Except that the regional politicians will make a drama the UPSC is right on this occasion.Problem comes when you allow Hindi only. This could be eliminated ? Asked by: sundar1950in
A. This exam is not about that for the Babus but about the IAS and other civil services. I think you are in a wrong chat.
Q. Sir,are reservations applicable while alloting cadres to physically disabled IAS officers ? Asked by: Ramesh Kumar
A. Not to the best of my knowledge.
Q. Going global. Opening up FII and FDI - needs a grasp on the FLI - Foreign Language Index? Asked by: sundar1950in
A. Being able to communicate with the rest of the world means you need a competitive, forward looking, and articulate civil service which requires to know English.
Q. Sir, as the syllabus is changed can you expect fresh attempts for all to the candidates from this year? Asked by: Abhijeet Shukla
A. No.
Q. Sir, what could be the one good reason why UPSC rushed with changes without leaving time for aspirants? Asked by: Surya
A. I have no idea. I thought this was anyway in the pipeline and supposed to happen.
Q. Don't you think new paper pattern changes will pressurise students attempting exams with lots of information to collect on general studies? Asked by: Sampath
A. Not really. You always need to study smart, not study hard to clear any exam be it the IAS or GMAT or JEE.
Q. Sir, don't you think that UPSC should have included one paper on Indian Languages (marks included in final tally) to address the issues of inequality? Asked by: Atul
A. No, would have led to further inequality shouts from those whose languages are excluded.
Q. Shouldn't aspirants be evaluated on basis general studies paper alone? Why retain an optional paper? Asked by: bhaz
A. For testing broader analytical skills, understanding of issues, and making good use of what you did in your undergrad education :)
Q. Sir, can you suggest some books on ethics and integrity? Asked by: Sampath
A. Read John Rawls.
Q. Wouldn't the high amount of overlap between GS syllabus and certain optionals like Pub Admin and Political Sc skew the choice of optionals made by candidates? I'm afraid these few subjects would get overcrowded now. Asked by: Vikas
A. Overlap has always been there with history, political science, pub ad...don't think this is anything new.
Q. Sir, Don't you think that the aspirants who have last attempt this year have been badly affected? At least one extra attempt should be given to the candidates. Asked by: Abhijeet Shukla
A. No.
Q. Is it right to give advantage to Hindi over other national languages? Thrusting Hindi down the throat of non Hindi speaking people can pose a threat to the federal structure. This is a PAN India exam then why such favor only to Hindi? Asked by: Abhijit
A. Hindi is the national language. No threat to federal structure whatsoever
Q. Do you foresee further changes in the exam pattern in 2014 or 2015, or the UPSC is likely to retain this pattern for long now? Asked by: Vikas
A. I think once done this should be in place for atleast 5 years....Btw you guys can check my twitter handle @srivatsakrishna for answers to questions being asked there.
Q. Sir, How can we conclude that the coaching institutes will be affected? I think they got a chance to earn four fold money after these changes. This will result in lesser representation of rural candidates. What can a rural candidate do? Asked by: Abhijeet Shukla
A. It will actually benefit the rural candidate. You don't have to compete with the IIT topper who learns Maithili in 6 weeks and cracks it.
Q. Is it true that people from Computer Science background have a slight disadvantage? Asked by: Rohit
A. Why?
Q. Sir, what should be main focus for this Exam. May I have some tips from you. Asked by: Manish KR Singh
A. Like all CSE before this, study smart, don't try to complete the syllabus and pray harder.
Q. Sir, I'm from Kannada medium background. Can I wrote this exam in my language? Asked by: ramesh
A. Yes, if atleast 25 people opt for Kannada language medium.
Q. Sir, One thing more sir I pursued B.Sc honors in Computer Science but there is no any subject of Computer Science for this CSE. Which subject will be better for me..please suggest me sir. Asked by: Manish KR Singh
A. It should be based on your personal aptitude and interest only.
Q. Sir,don't you think the pattern of UN civil service exam (the YPP) looks more relevant in the present context as it recruits people as per job families and qualifications of candidates thereof? Asked by: Atul
A. Relevant in some ways. Their interview process is fabulous and should be replicated in the CSE interviews.
Q. The way GS syllabus has been spelt out with exact topics, I feel they have removed a lot of vagueness present earlier. What do you think, sir? Asked by: Vikas
A. True.
Q. Sir, do you think that the moderation and scaling will be there after these changes? Why don't UPSC provide the answer sheets the the candidates when they apply thru RTI? What is the preservation period of the answer sheets? Why UPSC don't provide the answer keys of the prelim exam like MPSC? MPSC provides the carbon copy of the answer sheet so the candidate can check his/her paper easily. Asked by: Abhijeet Shukla
A. You should ask the UPSC this. I have no idea. Thanks a lot and grateful to all of you for your time and questions.
Get the best of News18 delivered to your inbox - subscribe to News18 Daybreak. Follow News18.com on Twitter, Instagram, Facebook, Telegram, TikTok and on YouTube, and stay in the know with what's happening in the world around you – in real time.
Read full article