In case you missed it
With just over two weeks left for the release of Sanjay Leela Bhansali's Padmavati, there seems to be no end to the controversies surrounding the film. While addressing a press conference on the ongoing Padmavati row, Karni Sena chief Lokendera Singh Kalvi has threatened to chop off actor Deepika Padukone's nose if she continues to defend the film. Wow.
While we continue to blame stubble burning in the neighbouring states of Punjab and Haryana for pollution in Delhi, there are other factors that should be considered, like the environment ministry's failure at implementing pollution norms at thermal power plants across the nation. The Ministry of Environment and Forests (MoEF) is most likely to miss its deadline to implement the pollution norms at all thermal power plants for the third time this December.
Remember Murli Vijay's batting at Lord's in 2014? India had conceded a 24-run lead, and Vijay held the second innings together with a 95 that spanned more than six hours and 247 balls. This was on the back of 146 at Trent Bridge, and he finished the tour with more runs than Kohli and Pujara managed in tandem. In the context of those numbers, leaving him out of the XI against Sri Lanka doesn't make much sense with tours to South Africa and England looming ahead.
Chef Kunal Kapur is exploring India through thalis in his latest food show. From exploring marketplaces in Hyderabad to visiting kitchen gardens in Coorg to eating at the homes of local residents everywhere he went, Kapur experienced a gamut of regional Indian dining traditions, techniques and meals; he hopes to bring that same immersive journey to TV screens.
Shashi Tharoor's immense popularity and charm has now earned him a marriage proposal. When the members and supporters of the LGBT groups walked the Delhi's 10th Queer Pride march in New Delhi on Sunday, a photo of a guy, Surya HK, holding a sign that read, "Shashi Tharoor, Marry Me," surfaced on the Internet. Tharoor had a total win response!
The Delhi government is rolling out a scheme to enable citizens to get 40 public services, including caste certificates and driving licence, at their doorstep.
There's a new world record for the most expensive work of art sold at an auction. A 500-year-old painting believed to be by Leonardo da Vinci sold for $450.3 million in New York.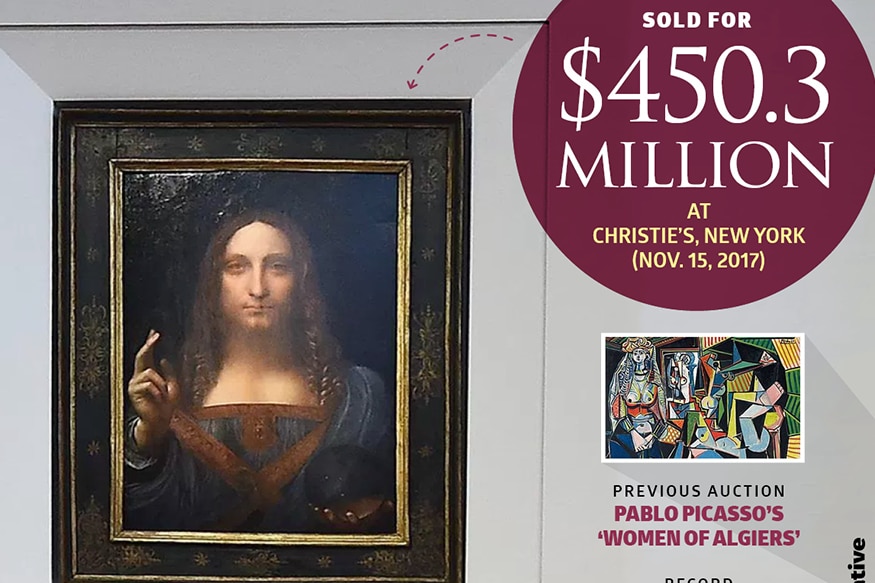 Twenty-three years ago, when Aditi was born, her parents were devastated to learn that she has Down syndrome. For the last two years, she has been successfully running a restaurant in Mumbai. From preparing orders, taking client calls to managing accounts, she runs the show at Aditi's Corner. Read her story here
Agree or disagree?
The Costa Rican Ambassador has fled to safer environs of Bengaluru. And the envoy from Mexico, whose capital was once the most polluted city in the world, has asked Indians to move beyond politics and fight pollution. Is Delhi becoming a "hardship posting"?
On reel
2017 Volkswagen Passat | First Drive Review | Cars18
(Get a fresh dose of the news that matters, delivered directly to your inbox, every morning. The perfect way, to get you started and informed, for the day ahead. Subscribe to News18 Daybreak here.)