India ranked 65th in tourism competitiveness, better placed than Pak
The World Economic Forum' Travel & Tourism Competitiveness Index 2013 has ranked India 65th out of 140 countries.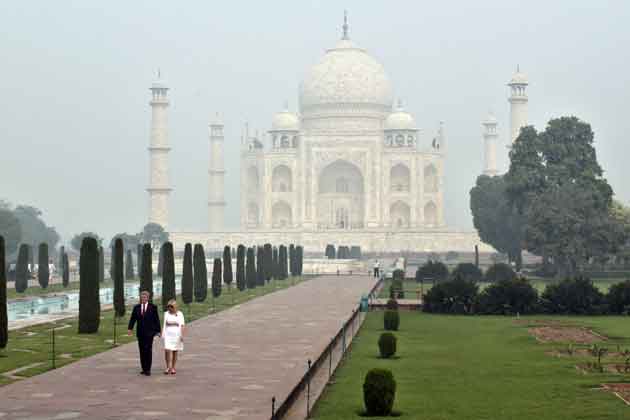 The World Economic Forum' Travel & Tourism Competitiveness Index 2013 has ranked India 65th out of 140 countries.
New Delhi: The Travel & Tourism Competitiveness Index (TTCI) 2013 of the World Economic Forum has ranked India 65th out of 140 countries covered in its study to rank countries on travel and tourism competitiveness. In the 2011 study, India's rank was 68, thus indicating an improvement by three places.
India is ranked 11th in the Asia-Pacific region. Among India's neighbours, Sri Lanka comes closest with the 74th place (rank in 2011 was 81) while Nepal (112), Pakistan (122) and Bangladesh (123) have a long way to catch up with their giant neighbour.
The study was based on 14 parameters. They are policy rules and regulations, environmental sustainability, safety and security, health and hygiene, prioritisation of travel and tourism, air transport infrastructure, ground transport infrastructure, tourism infrastructure, ICT infrastructure, price competitiveness in the T&T industry, human resources, affinity for travel and tourism, natural resources, and cultural resources.
The report mentions that "as with China, India is well assessed for its natural resources (ranked 9th) and cultural resources (24th), with many natural and cultural World Heritage sites, rich fauna, many fairs and exhibitions, and strong creative industries. India also has quite good air transport (ranked 39th), particularly given the country's stage of development, and reasonable ground transport infrastructure (ranked 42nd), although the quality of roads (85th) and of ports (79th) require further improvement. In addition, India remains a relatively price competitive destination (20th), even in the regional context. However, some aspects of its tourism infrastructure remain somewhat underdeveloped (ranked 95th), with very few hotel rooms per capita by international comparison and low ATM penetration. ICT infrastructure also remains somewhat underdeveloped and underexploited (111th). Another area of concern is the policy environment, which is ranked 125th because of the long time and high cost required to start a business, a restrictive visa policy (132nd), and low level of commitment in GATS agreements for tourism services (114th). Other areas requiring attention are health and hygiene standards (109th) and the country's human resources base (96th)."
Switzerland, Germany, Austria, Spain, UK, US, France, Canada, Sweden, Singapore took the first ten spots respectively.
Get the best of News18 delivered to your inbox - subscribe to News18 Daybreak. Follow News18.com on Twitter, Instagram, Facebook, Telegram, TikTok and on YouTube, and stay in the know with what's happening in the world around you – in real time.
Read full article