India to become economic superpower by 2030: US intelligence
As the world's largest economic power, China is expected to remain ahead of India, but the gap could begin to close by 2030.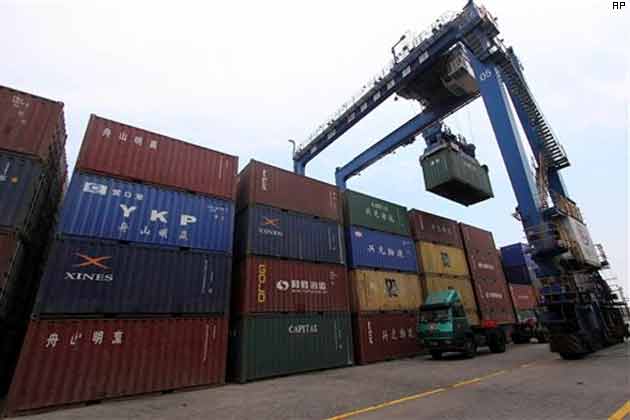 As the world's largest economic power, China is expected to remain ahead of India, but the gap could begin to close by 2030.
Washington: US intelligence has predicted that in 2030, India could be the rising economic powerhouse of the world as China is seen today and that it will continue to consolidate its power advantage over Pakistan.

"In 2030 India could be the rising economic powerhouse that China is seen to be today. China's current economic growth rate - 8 to 10 per cent - will probably be a distant memory by 2030," said the fifth installment of the 'Global Trends 2030: Alternative Worlds', of National Intelligence Council (NIC), released on Monday.

As the world's largest economic power, China is expected to remain ahead of India, but the gap could begin to close by 2030.

"India's rate of economic growth is likely to rise while China's slows," said the report which is aimed at providing a framework for thinking about the future. According to the report, the total size of the Chinese working-age population will peak in 2016 and decline from 994 million to about 961 million in 2030.

"In contrast, India's working-age population is unlikely to peak until about 2050," it said.

"Also of significance, India will most likely continue to consolidate its power advantage relative to Pakistan. India's economy is already nearly eight times as large as Pakistan's; by 2030 that ratio could easily be more than 16-to-1," the US report said.

The NIC report said the diffusion of power among countries and from countries to informal networks will have a dramatic impact by 2030, largely reversing the historic rise of the West since 1750 and restoring Asia's weight in the global economy and world politics.

In a tectonic shift, by 2030, Asia will have surpassed North America and Europe combined in terms of global power, based upon GDP, population size, military spending, and technological investment.

China alone will probably have the largest economy, surpassing that of the United States a few years before 2030.

According to the NIC report, the World Bank assesses that India will join China as an "emerging economy growth pole" by 2025, which could help to strengthen the global economy.

"India's expected robust growth in the next 15-20 years means that its contribution to global growth will surpass that of any individual advanced economy except the United States," it said.

World Bank modeling suggests that together China and India will serve as nearly twice the engine for growth as of the United States and the euro zone combined by 2025, the report said.

India, however, faces many of the same problems and traps accompanying rapid growth as China: large inequities between rural and urban sectors and within society, increasing constraints on resources such as food and water, and a need for greater investment in science and technology in order to continue to move its economy up a notch, the report said.

India's democracy provides it with a safety valve for discontent in a way that China's one-party rule does not.

"At the same time, regional tensions between India and many of its neighbors could threaten India's rise should such tensions explode in conflict and confrontation," it said.

"As with China, a sharp economic downturn-particularly propelled by a political or military crisis-could quickly have broader regional and global effects," it added.

NIC report said long-term forecasts show Indian economic power growing steadily throughout the 21st century and overtaking China at the end of the century because of China's maturing age structure.

"To maximize its advantage from the greater proportion of youths, however, India will need to boost its educational system, both attainment and quality at lower levels; make substantial governance improvements, particularly in countering corruption; and undertake large-scale infrastructure program to keep pace with rapid urbanization and the needs of a more advanced economy," it said.

The NIC report notes that the current, largely Western dominance of global structures such as the UN Security Council, World Bank, and IMF probably will have been transformed by 2030 to be more in line with the changing hierarchy of new economic players.

"Besides the large emerging powers like Brazil, India (who are not permanent UNSC members), and China (has a veto in UNSC, but not IMF voting rights commensurate with its economic power), many second-tier emerging powers will be making their mark-at least as emerging regional leaders," it said.

"Just as the larger G-20-rather than G-7/8- was energized to deal with the 2008 financial crisis, we expect that other institutions will be updated-most probably also in response to crises," the report said.

Meanwhile, the economies of Europe, Japan, and Russia are likely to continue their slow relative declines, it said.

According to the report, by 2030, no country - not even US, China - will be a hegemonic power.

"Enabled by communications technologies, power almost certainly will shift more toward multifaceted and amorphous networks composed of state and non-state actors that will form to influence global policies on various issues," it notes.

The NIC report believes that in the world of 2030 - a world in which the growing global population will have reached somewhere close to 8.3 billion people (up from 7.1 billion in 2012) - four demographic trends will fundamentally shape, although not necessarily determine, most countries' economic and political conditions and relations among states.

These trends are: aging both for the West and increasingly most developing states; a still significant but shrinking number of youthful societies and countries; migration, which will increasingly be a cross-border issue; and growing urbanisation, which will spur economic growth but place new strains on food and water resources.

Among the US Census Bureau's projections for South Asia, only Afghanistan is projected to remain youthful by 2030.

However, the aging that will occur among the large and growing populations in nearby Pakistan and India probably will mask youthful ethnic and regional populations that could remain a security concern, it said.

"In India, where the southern states and large cities have attained low fertility, youthfulness - which can contribute to instability in the absence of employment outlets - is likely to erode more slowly in the central northern states of Uttar Pradesh and Bihar," the NIC report said.

Read full article
Countdown To
Elections Results
To Assembly Elections 2018 Results