GET Stock

Quotes


Indian Courts Kept Waiting For Fugitive Underworld Don Dawood
Do proceedings in a criminal case cease after an accused's death? According to law, they do, simply because no sentence can be passed against a dead person.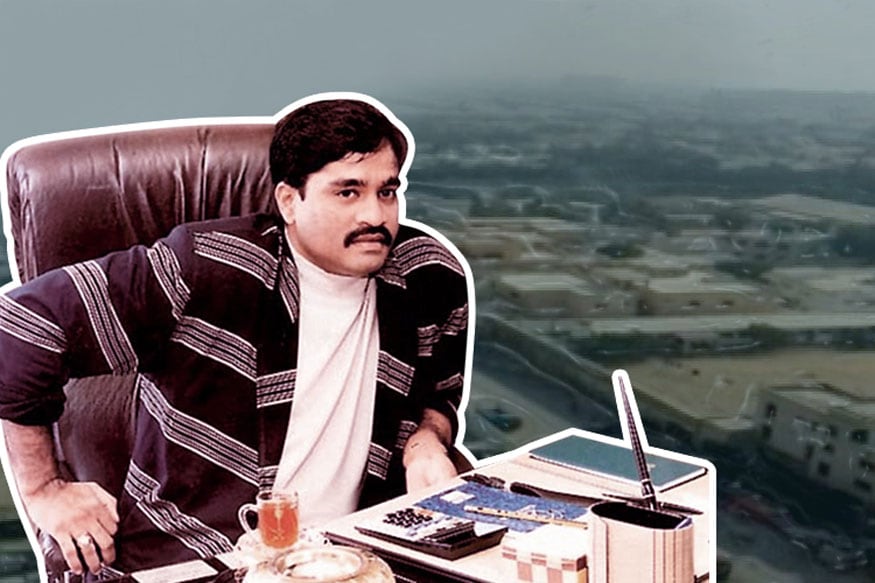 File photo of fugitive underworld don Dawood Ibrahim.
New Delhi: Do proceedings in a criminal case cease after an accused's death? According to law, they do, simply because no sentence can be passed against a dead person.
The above fact stands multiplied by several cases when we talk of the fugitive underworld don, Dawood Ibrahim Kaskar, a man who had been declared a global terrorist in 2003 by the US, and who is also on the number three position on the Forbes' list of world's top 10 most dreaded criminals.

The man who was struggling with Gangrene and poor health conditions last year may die "scot free" though his career graph starts with a crime in the Karim Lala gang of Mumbai and later stretched over to murders, organised crimes and arms smuggling.
ALSO READ | Dawood Ibrahim Critical in Karachi After Heart Attack: Reports
So how exactly did this boy from Dongri in Mumbai become a dreaded criminal? News18 pieces together the cases which will be closed after his death.
The first crime by Dawood was way back in 1987, when he was just 19 years old. He and his friends had looted the Metropolitan bank of Rs 475,000. The case has been going on for 15 years.
After verdicts from the lower and the High courts, an appeal was made in the Supreme Court and a non-bailable warrant was issued against the Don in 1992. The case is still pending and the authorities were hopeful that Dawood would be tried once he is brought back to India.
Then it was the crime which shook the conscience of the nation. In 1993, a series of bomb explosions ripped Mumbai apart killing 257 persons. Though the Central Bureau of Investigation (CBI) charge sheeted Dawood Ibrahim Kaskar along with Anis Ibrahim Kaskar, Tiger Memon, Mohd. Dossa, Mustafa Ahmed Dossa, Abu Salem and other accused persons, it was in 2006 that the TADA court accepted Dawood's role in the 1993 blasts.
The court took note of the fact that Dawood had convened a meeting in Dubai to mastermind the conspiracy and later organised the arrangement of arms, ammunition, explosives needed to carry out the attack. This case too shall bite the bust with Dawood never returning back to India.
ALSO READ | From Police Constable's Son to India's Most Wanted Man
In July 2013, Indian prosecutors charged bowler S Sreesanth and 38 others with links to organised crime and cheating over their alleged role in spot-fixing in the Indian Premier League (IPL). Delhi police had informed the court that the accused were part of a larger betting syndicate maneuvered and operated by Dawood Ibrahim and his aide Chhota Shakeel. It was stated that the cricketers "knowingly abetted the operation of this international organised crime syndicate."
However, in July 2016, the court stated that it could not find any link of the case with Dawood, but special commissioner of Delhi Police SN Srivastava had then expressed disappointment, stating that this order was not correct as "there was enough evidence against Dawood."
If Dawood was to return India now, this case could have been appealed to the higher courts and he could have faced the law for organizing a crime syndicate under the Maharashtra Control of Organised Crime Act.
This was not all, there was another blow for Dawood in Septemeber 2016, when Dawood was named in a charge sheet filed by the CBI in 2002 Gutka case. The charge sheet was filed against Dawood and RM Dhariwal, owner of Manikchand Gutka for supplying tobacco and tobacco machines to Pakistan via Dubai. The case was initially investigated by the Mumbai police after a complaint that the complainant's brother was approached to procure Gutka packets packaging machine worth above Rupees two lakhs and transport them to Dawood's brother Anees Ibrahim in Karrachi along with his other associates.
Also Watch
| Edited by: Ananya Chakraborty
Read full article