Indian film industry is male dominated: Varalaxmi
While she donned a serious role for her first film, Varalaxmi says 'MGR' is going to be a romantic comedy.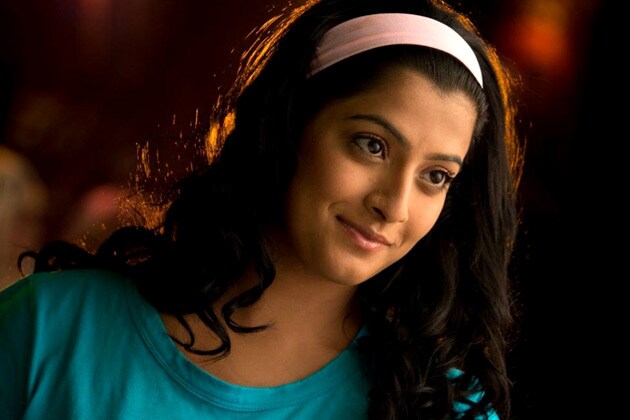 While she donned a serious role for her first film, Varalaxmi says 'MGR' is going to be a romantic comedy.
New Delhi: She is just one film old, but actress Varalaxmi Sarathkumar has earned praise for her performance in director Vignesh Shivan's 'Poda Podi'. The feisty actress said women usually do not get to play pivotal roles in Tamil cinema and the Indian film industry is generally male dominated.
Varalaxmi's next project, an ambitious one, is 'Madha Gaja Raja'. While she donned a serious role for her first film, Varalaxmi says 'Madha Gaja Raja' is going to be a romantic comedy.
"Madha Gaja Raja is a full-fledged, commercial comedy movie and Sundar C sir is known for his comedy films. It's an action based film," she told IBNLive in an interview. Directed by Sundar C, 'Madha Gaja Raja' stars Vishal Krishna Reddy as a lead actor. Varalaksmi will be seen sharing screen space with Anjali. "It's a love triangle and a very commercial movie. The hero woos two girls," she said.
'Madha Gaja Raja' has an ensemble cast and the actress says working with the whole team and Vishal was fun. "The team was extremely fun because as opposite to my first movie, the second movie has lot of star cast, a big star cast like Santhanam and Nithin Sathya. So working with everybody was a lot of fun. Also Vishal has been a friend of mine since I was a kid, we kind of know each other from some time ago so I was very comfortable since we will joke around."
Daughter of popular actor Sarathkumar, cinema was "accidental" to Varalaxmi. "It was very accidental, because I was a part of theatre, ever since I was growing up," says the actress. "The (Poda Podi) script actually came to me because the movie required a lot of dancing and I was a trained dancer. Then I fell in love with the script. I was completely out of the industry. I wasn't filmy at all because I was completely into theatre."
When asked what prompted her to pick such a film, Varalaxmi answered, "I really liked the script because for one it was very unusual and also usually you don't see what happens after the couple get together. And that's why I got very attracted to the script and I had a lot of scope to act."
"For me, honestly speaking, considering we are in a male dominated society and for a girl to get such a big role in a Tamil movie was first of all a big plus and if you watch Tamil film, girls usually don't get that much of importance but at least here we were able to voice our opinion in the movie."
Varalaxmi also added, "The entire industry is male dominated, the change is happening slowly but you know at what speed India works. You can't put the pace of India's film industry. The industry is completely male dominated, very few people actually get to do a female dominated script, one Vidya Balan can do scripts like that but there are very few people who actually have her luck. For me, why I liked this film was because the screen space is equal for women for the first time in Tamil film." In 'Poda Podi', the woman has to choose between her marriage and career, and ends up succumbing to her husband's jealous demands.
Her first film release was postponed for four years but Varalaxmi says, "I'm very strong believer in whatever happens, happens for the best. So I don't really question why things happen." And she now wants to focus on South Indian films.
'MGR' is being released on February 15, and Varalaxmi who has already proved his mettle in dancing in 'Poda Podi' will again be seen doing some dance numbers. "In MGR I have done a lot of dancing, actually more dancing then 'Poda Podi'," she said.
Get the best of News18 delivered to your inbox - subscribe to News18 Daybreak. Follow News18.com on Twitter, Instagram, Facebook, Telegram, TikTok and on YouTube, and stay in the know with what's happening in the world around you – in real time.
Read full article