Indrani Mukerjea Seeks 'Mutual Consent' Divorce, Couriers Notice to Peter in Jail
The notice sent by Indrani Mukerjea through her lawyer has asked Peter Mukerjea to agree to divorce by mutual contest and go by a previously agreed-upon financial settlement.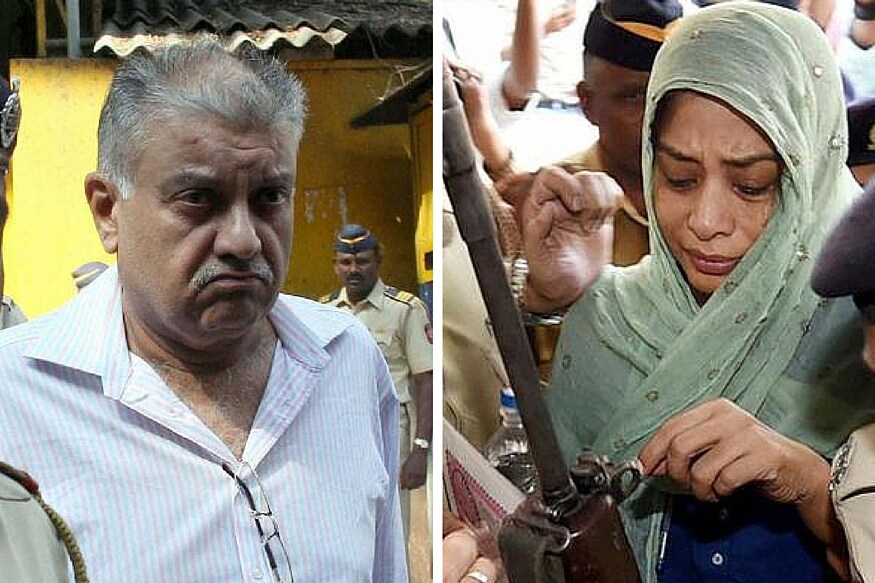 File photos of Peter and Indrani Mukerjea.
New Delhi: Former media baron Indrani Mukerjea, who is undergoing trial for allegedly murdering her daughter Sheena Bora, has sought to divorce her husband and co-accused Peter Mukerjea and sent a notice on financial settlement via courier to Arthur Road jail where the latter is lodged.
A report in the Times of India said that the notice, sent by Indrani through her lawyer Edith Dey, has asked Peter to agree to divorce by mutual contest and go by a previously agreed-upon financial settlement.
The settlement reportedly includes the division of assets, including the couple's properties in Spain and London, bank deposits and other investments.
The notice was couriered to Peter at Mumbai's Arthur Road jail after he reportedly refused to receive it by hand in court. His lawyer Amit Ghag, however, has said that he was not aware of any such notice, which is considered to be served only when received.
The couple had come face-to-face, along with Indrani's former husband Sanjeev Khanna, when they appeared before a special CBI judge. Indrani and Peter reportedly sat next to each but didn't speak.
"My client states that there are no issues from said wedlock. And the marriage has been irretrievably broken down and there is no chance of reconciliation," Times of India quoted the notice as saying. It added that "no claims will be made in future with respect to any movable or immovable assets owned or to be owned by the other after passing of the decree of divorce".
Sheena (24), Indrani's daughter from an earlier relationship, was killed in April 2012, but the killing came to light in August 2015 after Mukerjea's driver Shyamvar Rai, arrested in another case, spilled the beans.
The Mumbai police arrested Indrani, her former husband Sanjeev Khanna and Rai for allegedly killing Sheena, whom she had passed off as her sister. Later, Indrani's husband and media baron Peter was also arrested for allegedly being part of the conspiracy.
The CBI, which took over the case, claimed that a financial dispute was the reason for the murder.
(With PTI inputs)
Get the best of News18 delivered to your inbox - subscribe to News18 Daybreak. Follow News18.com on Twitter, Instagram, Facebook, Telegram, TikTok and on YouTube, and stay in the know with what's happening in the world around you – in real time.
| Edited by: Nitya Thirumalai
Read full article