International Mother Language Day 2019: Click Here to Know About Its Significance
The annual observance of International Mother Language Day is done to promote awareness of linguistic and cultural diversity and promote multilingualism.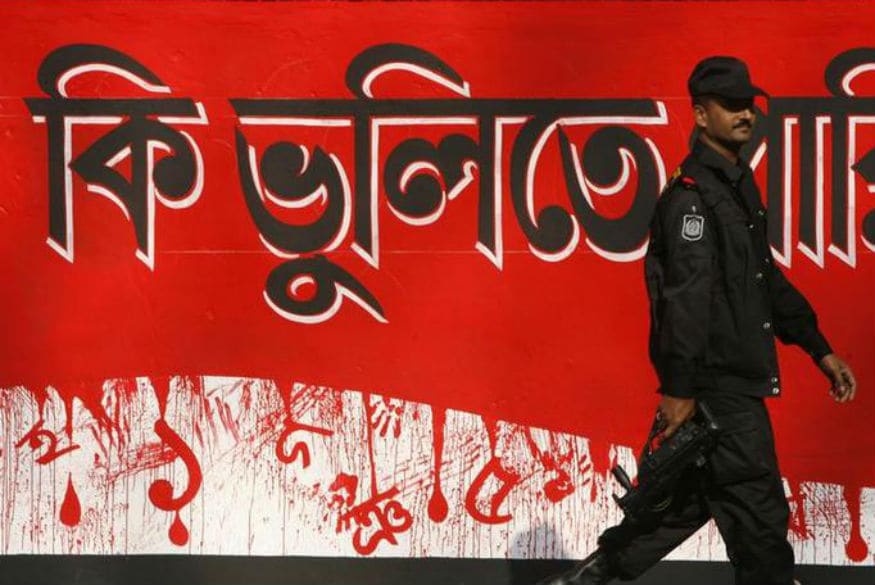 File photo of a security official walking past a painting that reads, "How can we forget them?" in front of the Shahid Minar, a memorial for martyrs of the national language movement, on International Mother Language day in Dhaka. (Reuters)
New Delhi: Today, February 21 is celebrated as the International Mother Language Day worldwide, as declared by the United Nations in 2000. The annual observance is marked to promote awareness of linguistic and cultural diversity and promote multilingualism.
The day has special significance for Bengalis worldwide. The day is known as Bhasha Dibas or Shahid Dibas in West Bengal and Bangladesh for more than six decades now. The idea to celebrate International Mother Language Day came from Bangladesh. 21st February is the anniversary of the day when Bangladeshis fought for recognition for the Bangla language in erstwhile west Pakistan.
After India and Pakistan came into existence in 1947, the muslim-majority Pakistan was divided into two parts, though separated by 2,000km. In 1948, Urdu was declared as the national language of Pakistan, resulting in numerous protests from their Bengali-speaking neighbours to the east.
On February 21st, 1952, students from University of Dhaka, in modern day Bangladesh, marched in protest over the years of denial they faced from the government. During the march, police were ordered to open fire on the students, killing many of them. This eventually led to Pakistan adding Bengali as one of the national languages in 1956. East Pakistan declared its independence and became Bangladesh in 1971, with Bengali as their official language.
The song, Amaar bhayer rokte rangano Ekushe February/Aami ki bhulte pari… (My brothers gave their blood for 21 February/Can I forget…)" remembers the sacrifice made for Bangla, the mother tongue for Bengalis.
West Bengal chief minister Mamata Banerjee took to Twitter in the morning to extend her heartfelt greetings to all on the occasion of International Mother Language Day.
"Best wishes to all on International Mother Language Day. Respect all languages but take pride in your mother
tongue," she tweeted.
The United Nations Educational, Scientific and Cultural Organization chooses a different theme for the day each year and it is marked in countries all over the globe.
This year, India and Bangladesh will celebrate the International Mother Language Day together at Benapole's no man's land.
Get the best of News18 delivered to your inbox - subscribe to News18 Daybreak. Follow News18.com on Twitter, Instagram, Facebook, Telegram, TikTok and on YouTube, and stay in the know with what's happening in the world around you – in real time.
Read full article