IPL Betting Racket: Arbaaz Khan, Film Producer Parag Sanghvi to be Made Witnesses
Film producer Parag Sanghvi, who was summoned by the anti-extortion cell, appeared before the investigators on Wednesday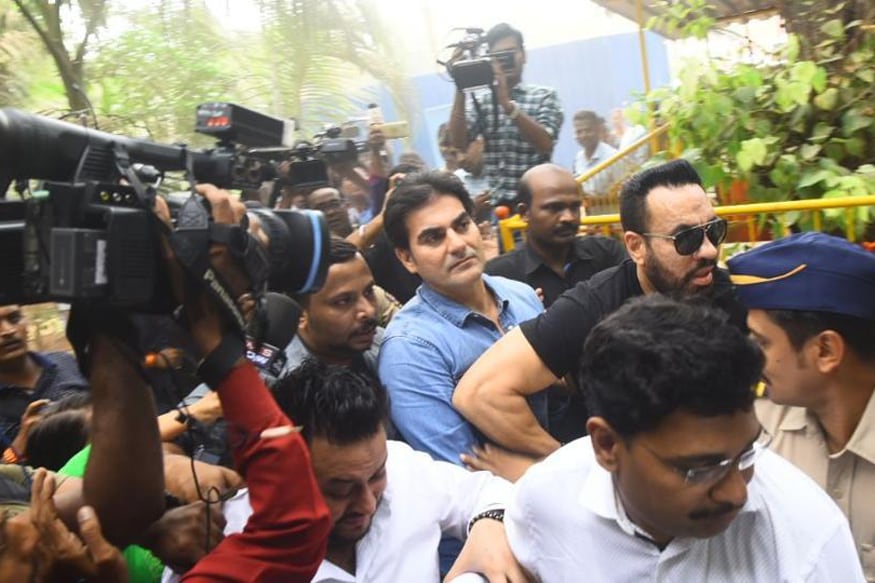 Seen here is film actor Arbaaz Khan. (Image: TV Grab)
Thane: The Thane anti-extortion cell has decided to make actor and film maker Arbaaz Khan and film Producer Parag Sanghvi witnesses in the Indian Premier League betting racket case.
Speaking to News18, Pradeep Sharma, Senior Inspector of anti-extortion cell, Thane, said, "We have recorded their statements and we have decided to make them witnesses in the case. Their statements will be recorded before the court, under Section 164 of the CrPC."
Film producer Parag Sanghvi, who was summoned by the anti-extortion cell, appeared before the investigators on Wednesday. He denied of his involvement in the betting racket and told the police that he had not placed any bets with Sonu Jalan, the alleged kingpin of the racket. He said he first met Sonu Jalan at a hotel in Juhu. However, he distanced himself from Sonu as his name surfaced in a cricket betting racket.
"I met Sonu few years ago. But I am not in touch with him now. Last time I spoke to him was two years ago," Parag Sanghvi told News18 after his questioning.
Meanwhile, Sonu Jalan has named a builder during his interrogation. Sonu told the cops that he made financial transactions with a builder identified as Amit Jalan. Sonu also told the officials that he owns three flats in Amit's building 'Auris Serenity', located at Malad link road. It is suspected that Sonu invested money earned from betting in Amit's projects.
The anti-extortion cell is likely to summon Amit Jalan to investigate his role in the betting scam.
Cops have also recovered several videos from Sonu Jalan's mobile phone. In one of the videos, Sonu can be seen talking about the betting collection and naming Junior Kolkata, another bookie, who the cops suspect has escaped from India after Sonu's arrest.
Get the best of News18 delivered to your inbox - subscribe to News18 Daybreak. Follow News18.com on Twitter, Instagram, Facebook, Telegram, TikTok and on YouTube, and stay in the know with what's happening in the world around you – in real time.
| Edited by: Ashutosh Tripathi
Read full article