Manipur: Activist Irom Sharmila released from jail
Manipuri activist Irom Sharmila who is on indefinite fast since November 2000 was released from judicial custody on Thursday night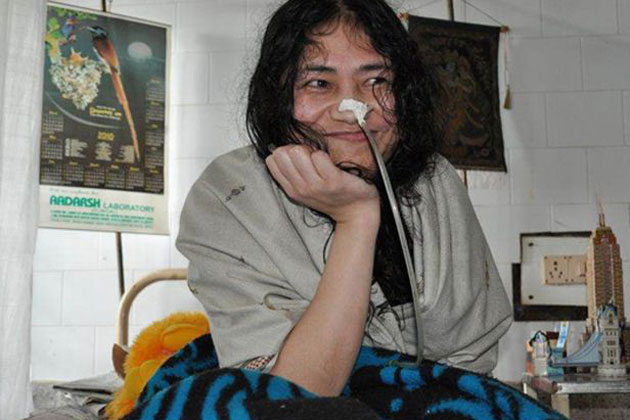 Manipuri activist Irom Sharmila who is on indefinite fast since November 2000 was released from judicial custody on Thursday night
Imphal: Manipuri activist Irom Sharmila who is on indefinite fast since November 2000 was released from judicial custody on Thursday night. The activist has been demanding end to Armed Force Special Protection Act (AFSPA) in Manipur and have been in judicial custody since November 2000.
The police have booked Irom under various charges for attempt to suicide.
Amnesty International India on Thursday called for ending the "farcical cycle" of her arrests and re-arrests. "It is an outrage that Irom Sharmila has been in prison for over 14 years for a peaceful protest. The judgement must end the farcical cycle of arrest and re-arrest that this brave activist has faced for so long.
Earlier, a Manipur court ordered the release Sharmila after rejecting charges that she had attempted suicide.
An Amnesty International India statement said that on August 19, 2014, another Manipur court had ordered Sharmila to be released, stating that her hunger strike was a "political demand through a lawful means".
Get the best of News18 delivered to your inbox - subscribe to News18 Daybreak. Follow News18.com on Twitter, Instagram, Facebook, Telegram, TikTok and on YouTube, and stay in the know with what's happening in the world around you – in real time.
Read full article