Activist Irom Sharmila has said she will break her fast on August 9, nearly 16 years after she started her protest against the Armed Forces (Special Powers) Act (AFSPA) in Manipur.
Sharmila told mediapersons outside the Imphal Court on Tuesday that she wanted to contest elections after breaking her fast. Sources close to her said she would contest as an independent.
Popularly known as the 'Iron Lady', Sharmila is being force-fed through a nasal tube over the last 16 years.
Activists associated with her said her decision would mark a new beginning in the fight against AFSPA in the state.
"It is a bit of a surprise. We are trying to get in touch with her for more details," said Babloo Loitongbom, an activist close to her.
Sharmila's decision to contest in the elections is likely to have a huge impact on Manipur's political scene.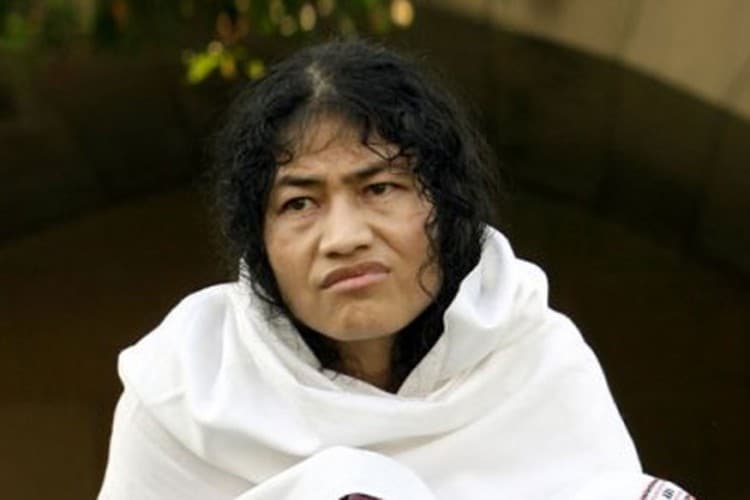 Picture Courtesy: Reuters
In the past, she had always said there was no question of ending her fast till the AFSPA is withdrawn.
It was in November 2000 that Sharmila began a hunger strike to protest against the gunning down by the Assam Rifles of 10 civilians waiting at a bus stop at Malom near Imphal airport.
She has been demanding the repeal of the Armed Forces Special Powers Act, which gives unbridled powers to the armed forces.
The Centre welcomed her decision with Jitendra Singh, minister in charge for northeastern states saying, "Good that it has dawned on her that sensitive issues like AFSPA should be left to armed forces and not made a political cause. I welcome her decision to fight elections and separatists from Kashmir should take a cue from her."
Earlier in July, the Supreme Court asserted that the situation in Manipur has "never been one of war".
Picture Courtesy: Reuters
The apex court directed a thorough probe into alleged fake encounter killings there, saying the use of "excessive or retaliatory force" by the armed forces or police was not permissible in 'disturbed areas' under the AFSPA.
Under the Armed Forces (Special Powers) Act, 1958, in the 7 North-Eastern states and J&K, the armed forces can arrest, search without a warrant and use force on the basis of "reasonable suspicion" that a person is engaging in anti-national activities.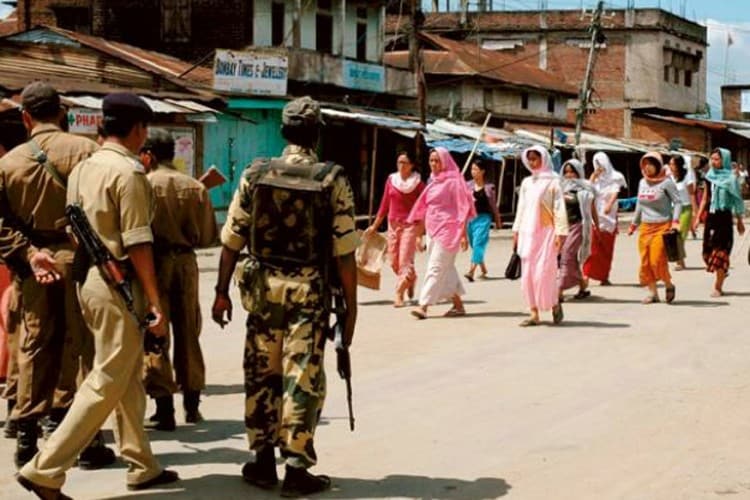 Picture courtesy: Twitter
The Act has often faced flak from human rights groups as it gave sweeping powers and immunity to the army in conflict-ridden areas.
Timeline
-
November 2, 2000: Irom Sharmila first began her fast unto death
-
November 5, 2000: Irom was arrested three days after the fast
-
On November 21, 2000: She was force-fed through nasogastric intubation in order to keep her alive while under arrest, as her health had deteriorated severely