GET Stock

Quotes


Powered by


Is Scrub Typhus Real Killer In East UP? Only 15% Patients In Gorakhpur Hospital Had Japanese Encephalitis: Study
Scrub Typhus is a bacterial infection which spreads by mite larvae in the soil and is picked up by children who roam barefoot and in inadequate clothing.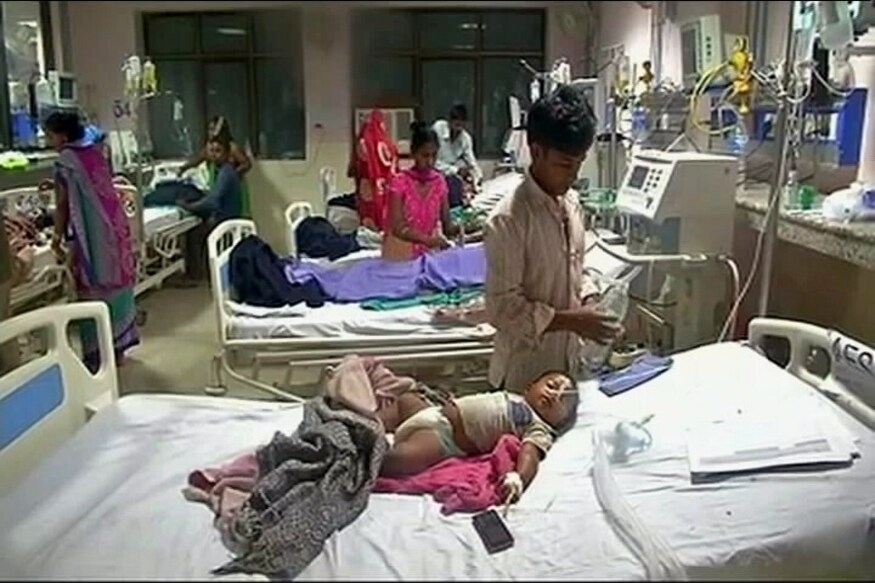 Most deaths were reported from the Neonatal and Encephalitis wards of BRD Hospital College. (TV Grab)
Gorakhpur
: Barely a month before the death of over 60 children, all encephalitis patients, at Gorakhpur's Baba Raghav Das Hospital, a government backed study revealed that scrub typhus, and not Japanese Encephalitis as largely believed so far, caused majority of infections in the region.
A bacterial infection spread by mite larvae in the soil — picked up by children roaming barefoot and in inadequate clothing — scrub typhus is easy to cure if the antibiotic reaches the patient in the early days of fever, said the lead scientist of the study, Dr. G Arunkumar, from Manipal University, where he heads a project which recently detected the country's fourth Zika virus case. "We need the primary and community health centres, the ASHA workers, to see patients suffering from a continuous fever and give them medicine," he said. If the encephalitis has to be checked in eastern Uttar Pradesh, he pointed out, primary health services had to be vastly improved.
During his visit to BRD Hospital on Sunday, Union health minister JP Nadda announced a Regional Medical Research Centre, at a cost of Rs 85 crore, in Gorakhpur to research all causes of infection among children in Eastern Uttar Pradesh.
While there is plenty of blame to go around between the hospital, the private oxygen supplier and the state authorities for the deaths of children due to failure in oxygen supply, Dr. Arunkumar said the central and state health departments were yet to accept the result of his study and act accordingly. This despite the Indian Council of Medical Research (ICMR) asking the state to look into treatment, keeping scrub typhus in mind.
The ICMR, country's apex research body, sent Arunkumar to its laboratory in BRD in August 2014, where, according to him, he was met with resistance from doctors working on ground and suspicious of new theories by outsiders.
"There was no epidemiologically and clinically convincing evidence to support that Japanese encephalitis or an enterovirus were the biggest reason for people to come to the hospital, and there were 250 patients at any given point in the paediatrics ward. It was a mixed bag of infections." Arunkumar told News18.
There was no paralysis, but seizures and need for ventilators. Apart from the brain, the heart and the liver were affected. There was no remaining brain damage in many of the patients who recovered from the fever. The fact that patients came to the hospital from all over Eastern UP, western Bihar, and the Nepal border, meant much time had passed from the onset of the infection. It also meant that of the many people who must suffer a fever for 9 to 10 days, only a few got serious enough to come to BRD, making it look like an encephalitis outbreak in the hospital. All these signs made Arunkumar doubt the virus theory.
Though JE was once the prevalent infection, over the years it has come down to 15 per cent of the infection. By testing first five samples, and then 249 samples over 20 days, Arunkumar and his team found the c-reactive protein, that's produced in an acute bacterial infection. Further evidence showed 64 percent of patients had scrub typhus.
"We aren't looking at the base of the pyramid, the many people who must be suffering from fever but never going to a hospital," he said. Hence only ASHA workers, India's largest volunteer force of health workers, and primary health centers (PHCs) could get to patients in time.
Also Watch
| Edited by: Bijaya Das
Read full article