GET Stock

Quotes



Ishfaq Ahmad Points to Growing Trend of Cops Deserting Uniform to Join Militant Ranks in Kashmir
The latest to ditch the uniform and join militant ranks is constable Ishfaq Ahmad, a local youth, from Shopian. His picture with an AK rifle slung around the neck has gone viral on social media.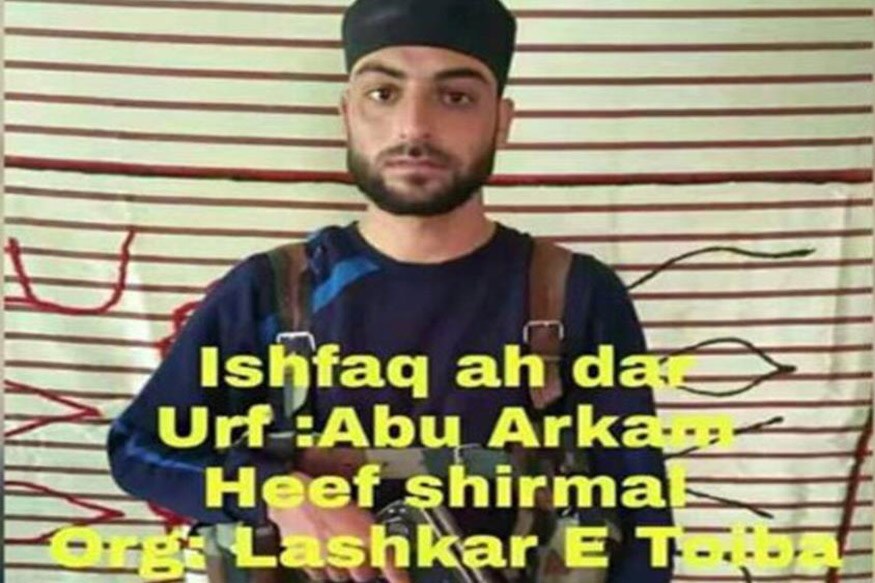 A photograph of constable Ishfaq Ahmad Dar posing with an AK-47 rifle has gone viral on social media.
Srinagar/Pulwama:
That militants have been asked to carry out lethal strikes on high value installations in the Valley is known, but what is upsetting security bosses is the growing number of cops deserting the forces to join militancy.
This despite Jammu and Kashmir chief minister Mehbooba Mufti instructing police and army to incentivize the surrender policy to wean youth away from militancy.
The latest to ditch the uniform and join militant ranks is constable Ishfaq Ahmad, a local youth, from Shopian. He is the third this cop this year, and seventh in last couple of years, to don militant fatigues and brandish an assault rifle.
Ahmad had gone missing from his home at Shopian district of south Kashmir. It has emerged he joined Lashkar-e-Taiba (LeT). His picture with an AK rifle slung around the neck has gone viral on social media.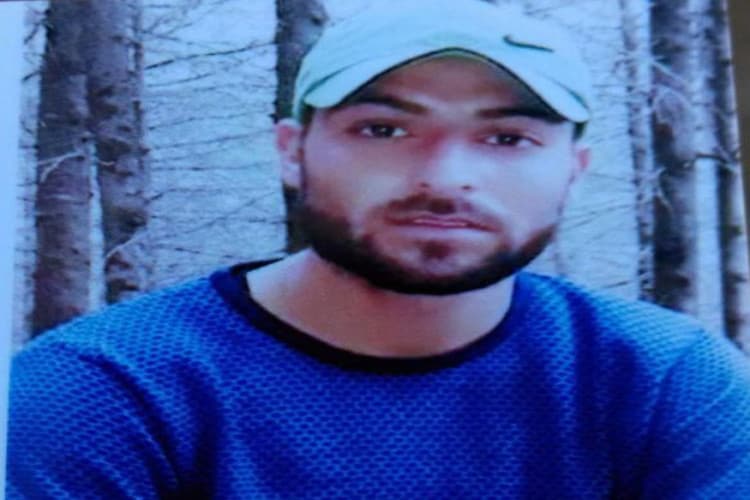 Ishfaq Ahmad had gone home on 10-day leave but never returned to duty. (Photo: News18)
A resident of Heff Shirmal village, he had gone home on a 10-day leave and was to report back at District Police Lines, Kathua, on October 23. Officials say when he did not show up even four days after the expiry of the leave, police at DPL Kathua reported the matter to higher-ups and an inquiry was launched.
The watermark on the photograph announced that the former cop has joined LeT, something that has neither been confirmed by police nor the militant organisation.
"We are looking into all the angles, whether he has joined militants or not. If he has, we will find out the circumstances which led him to pick up gun against his own force and friends," a senior police officer told News18.
Official sources said Ahmad was inducted into police in a recruitment rally in Shopian in 2012. Soon after his training, he was posted in south Kashmir. It is said he was not on very good terms with his colleagues.
Police sources say he was transferred to Ladakh after a squabble with a fellow policemen. There too, sources added, he had issues and he was again transferred to Kathua.
Son of a farmer, Ahmad has four siblings including two brothers and sisters each. One of his brothers is also in the police, while the other is in school.
Ahmad is not the first cop who has switched sides and chosen a tough life to comforts of home and job, which are hard to come by in Kashmir.
Since last year, at least six more uniformed men have joined militancy.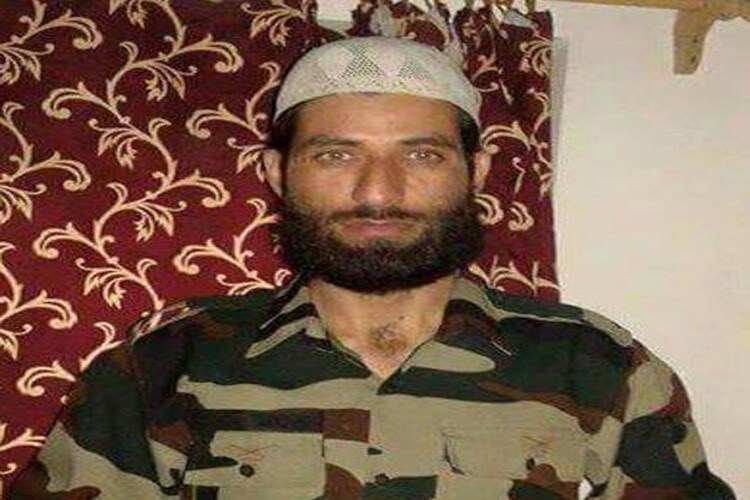 Naseer Ahmad Pandith (above)
, former bodyguard of state education minister Altaf Bukhari, deserted police and fled with two rifles and ammunition to join Hizbul Mujahideen. He was subsequently killed in an encounter with security forces in Shopian - not far away from his village Karimabad in Pulwama.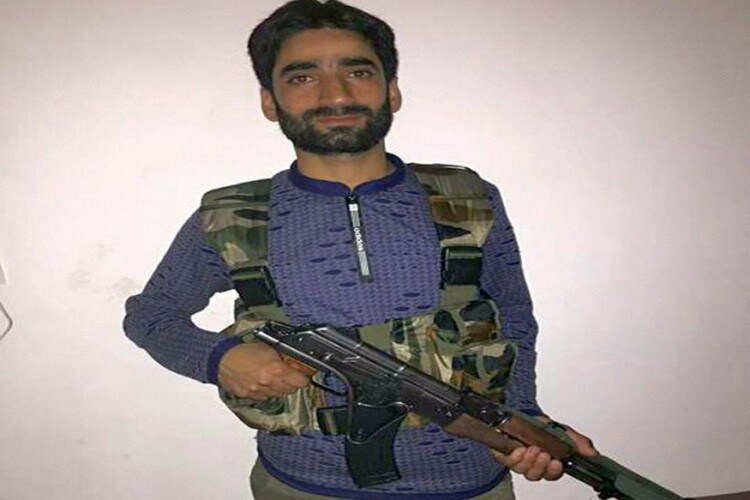 In July this year,
Zahoor Ahmad Thokar (above)
from Sirnoo village in Pulwama ditched his army unit in Gauntmulla, Baramulla, along with his rifle and three magazines to join Hizbul Mujahideen.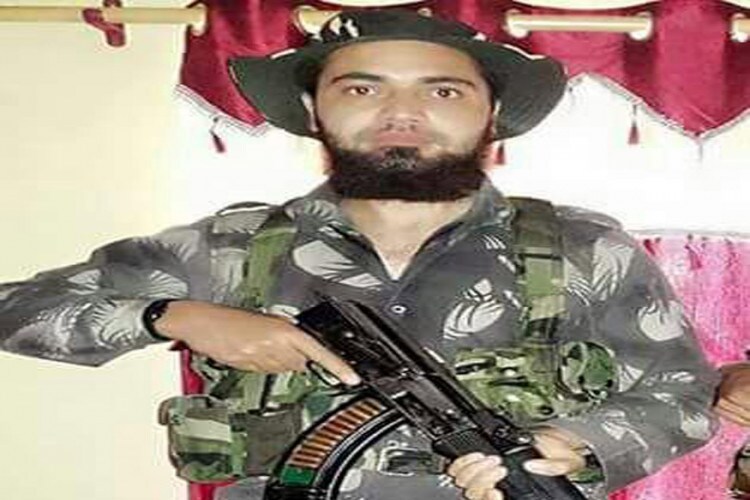 A month earlier,
Naveed Mushtaq (above)
, a resident of Shopian, fled with four INSAS rifles from the guard post at Food Corporation of India warehouse in Budgam to join the same outfit.
Special Police Officer Javeed Ahmad, who was posted in Charar-e-Sharif too joined militancy but was eliminated later in a gunfight.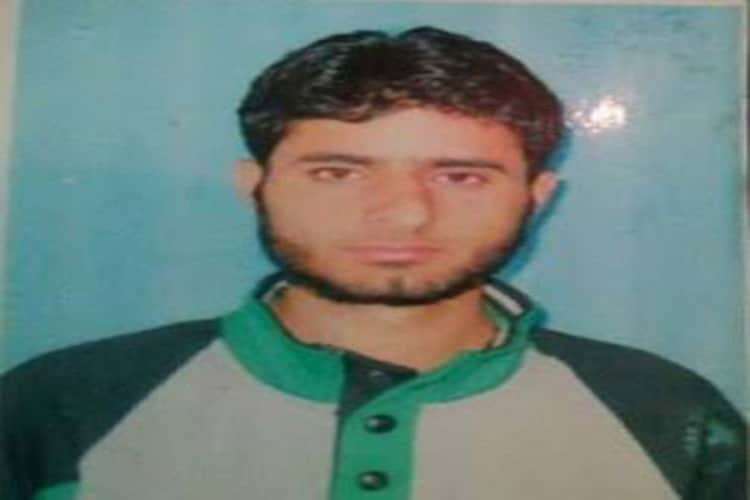 Syed Raqib Bashir
(above)
, another policeman from Zadoora, Pulwama, went missing in November 2015, a day after joining as SPO. He joined HM and was killed in Gundipora in Pulwama after two-and-half months.
Shakoor, another SPO, attacked Sub-divisional Police officer- SDPO Bijbehara in Anantnag and fled with three rifles last year. He was arrested within days and faced strict action.
Off late, there have also been cases where relatives of police officers have joined militancy. Sons of two head constables from Tral area - native place of slain popular HM commander Burhan Wani - recently picked up guns and reportedly joined Jaish.
(Inputs and pictures sourced by Qayoom Khan).
Also Watch
| Edited by: Aakarshuk Sarna
Read full article