It's Party Time for Irom Sharmila, But is the 'Single Story' Killing it?
Amidst the cacophony of noises, including some almost violent protests against her breaking the fast, Sharmila has remained steady. On July 26, when she declared her intent to break her fast, she said she would contest the upcoming polls.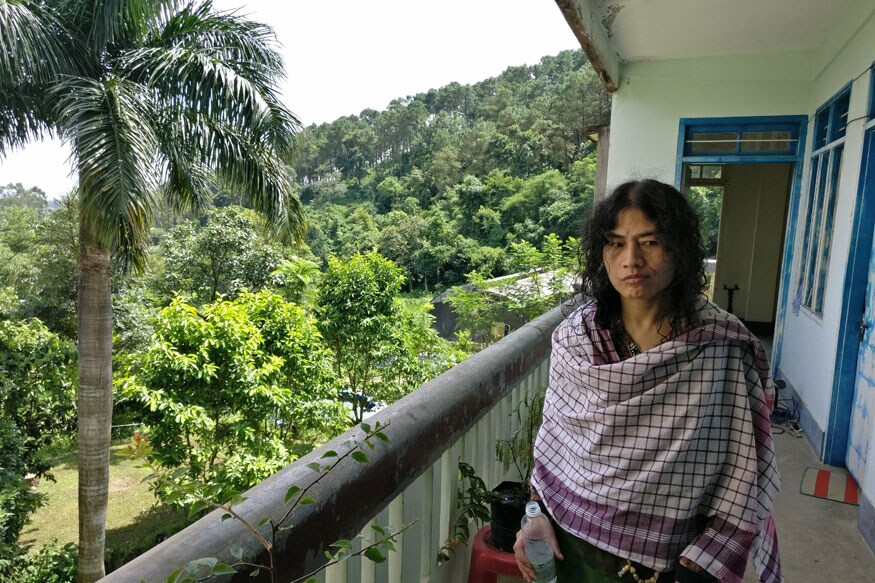 File image of Irom Sharmila . (Image: CNN-News18)
At a Ted Talk in 2009, Nigerian storyteller Chimamanda Ngozi Adichie spoke about the danger of a 'single story'. She said her American roommate was shocked by her English. "She asked where I had learned to speak English so well, and was confused when I said that Nigeria happened to have English as its official language. She asked if she could listen to what she called my 'tribal music', and was consequently very disappointed when I produced my tape of Mariah Carey.For the world at large, there is a single story about Africa. It is a dark continent, with hardly any education, roads or healthcare facilities."
For Irom Chanu Sharmila too, there has mostly been that single story of a frail young woman with food pipes permanently fixed to her nose for force feeding, as she continued to fast against the draconian Armed Forces Special Powers Act. For 16 years while she languished in that one room inside Jawaharlal Nehru Institute of Medical Sciences, this was the single story about her. It is that story of a "living martyr", of an "iron woman" which Sharmila wants to break free from.
Amidst the cacophony of noises, including some almost violent protests against her breaking the fast, Sharmila has remained steady. On July 26, when she declared her intent to break her fast, she said she would contest the upcoming polls. On August 9, after breaking the fast she said she needed 20 good candidates. And now as she launches her party PRJA or the People's Resurgence and Justice Alliance, Sharmila claims four of the twenty candidates have been finalised.
She has so far put on a brave face, challenging the Chief Minister, "I want to become the chief minister to repeal AFSPA. Since Ibobi has kept all sections of the people in his constituency satisfied they may reject me. But I want to know whether people in other districts in general and the hills in particular are well looked after. Since my mission is to repeal AFSPA, I am throwing the gauntlet to the chief minister", in a way, breaking the single story of a passive fast with a direct political challenge.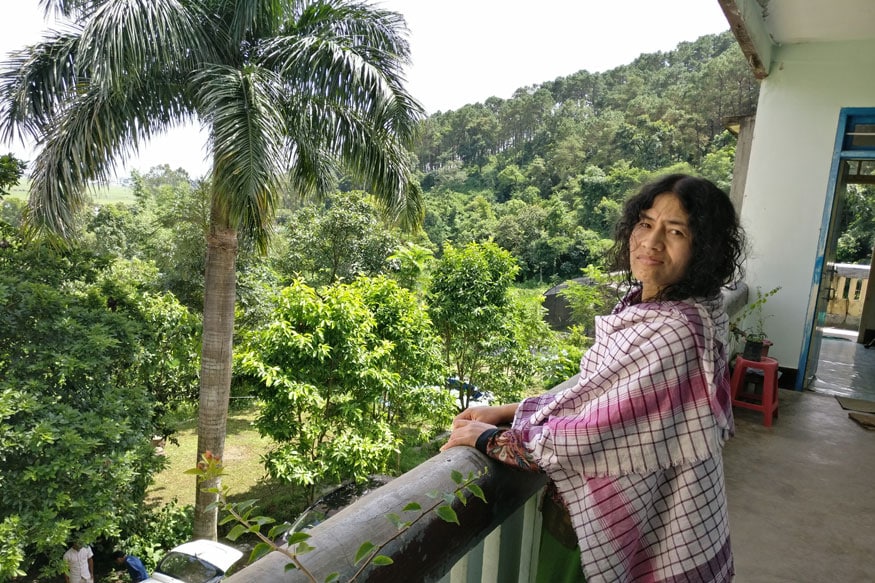 The last time I met her was last month when she was living in a retreat on the outskirts of the capital town. She had excitement in her eyes on the plans ahead and also in the freedom she now had. Something which was so brutally snatched away from her during those 16 years. She would excitedly point towards some of the rare birds that flew around. We asked her how it felt to be free again, she said words were not enough to express that . Almost as a proof, she gave us guavas which she had plucked after climbing a tree during her morning walk that day.
But amidst this enthusiasm there was an unspoken feeling of being betrayed. Probably she has not been able to come to terms with how civil society reacted after she broke her fast. Probably the fact that her brother didn't take her home weighs heavily on her mind as she decides to travel the new path.
While the jury is still out on Sharmila's support base , the fine art of electioneering is probably her biggest challenge today. Twenty candidates are not enough, you need dedicated cadres, polling agent for every booth, and to manage all of that , a lot of funds. Sharmila is currently being supported by a motley club of activists and friends. She faces the uphill task of setting up the organisation for her new party. When Sharmila first began her fast, there would be hundreds of women doing a relay hunger strike along with her, but that support base has dwindled over the years. The core team has also withered away.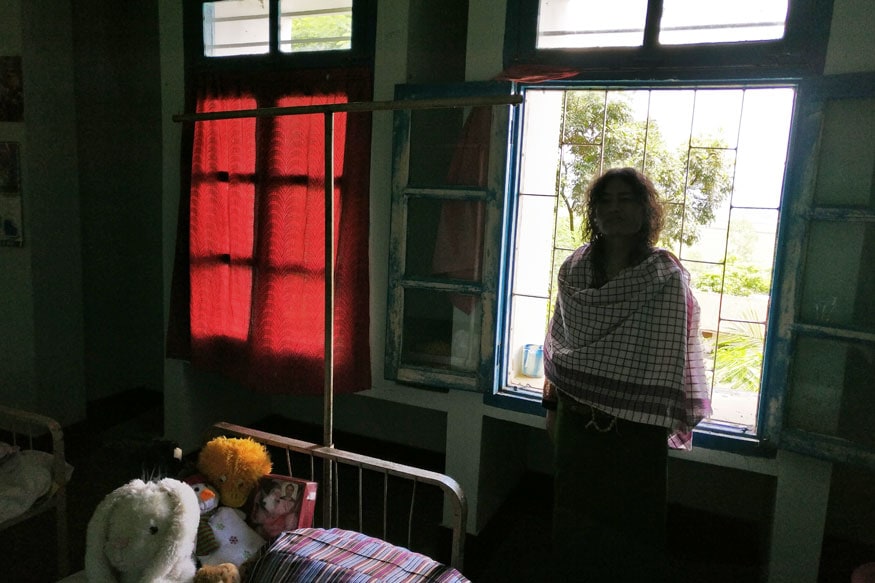 Sources close to her says she wants the party to maintain equal distance from both Congress and the BJP. But she did meet Delhi Chief Minister and Aam Admi Party supremo Arvind Kejriwal. The meeting took place last month, when she was in Delhi. About a month before the meeting a couple of AAP leaders were spotted in Imphal, some say a meeting between them and Sharmila took place in Imphal . The meeting was however not about joining AAP but on tips Sharmila wanted to float a party.
Given the fact that both have had a civil society background, these survival mantras could be crucial if she has to survive in this big bad world of electoral politics. But the fight isn't going to be an easy one. The Manipuri mothers' groups who were openly acrimonious to her, have now calmed down. But it looks unlikely that they will actively work for her party's success. Somewhere, that single story of 'fasting Sharmila' seems too predominant to cede space to the other story of 'Sharmila in action'.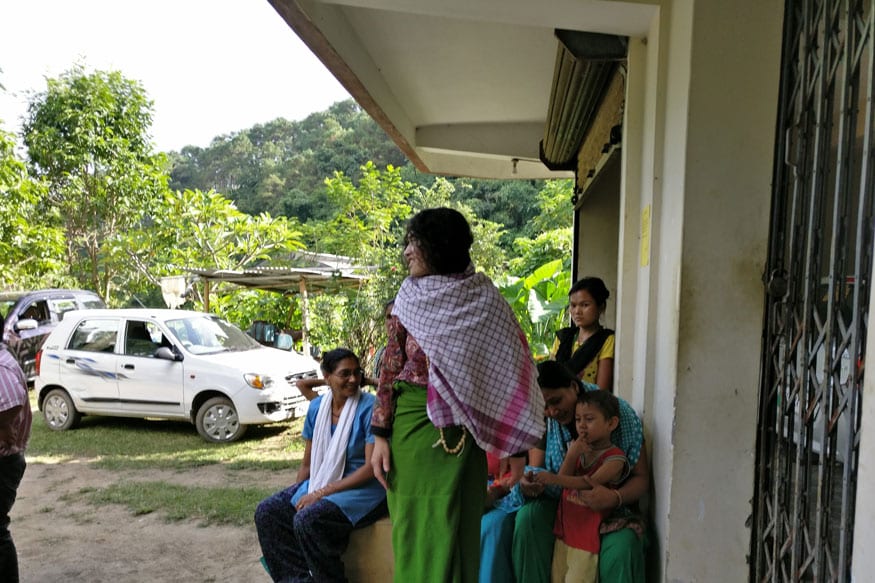 Manipur has had an Ibobi Singh-led Congress government for the last 15 years. BJP has emerged as the biggest challenge to the incumbent Congress. What can queer the pitch for Sharmila even more is the possibility of Olympian Mary Kom leading the charge or being the face of BJP's election campaign. The winning team of Ram Madhav and Himanta Biswasarma is often seen camping in Imphal. As the BJP tries to put up a strong fight, it also makes Sharmila's game difficult against a government which is facing a strong anti-incumbency wave.
Will she survive? What will she do if the polls send her to political oblivion? But then did anyone expect AAP to win 67 seats in Delhi? As Babloo Loitongbam, one of the most respected face in Imphal's civil society points out, "When she started the fast there was hardly a single camera, no one even knew her, but on the day she broke her fast, there were more cameras than Imphal had ever seen before.Don't give up on her just yet."
Get the best of News18 delivered to your inbox - subscribe to News18 Daybreak. Follow News18.com on Twitter, Instagram, Facebook, Telegram, TikTok and on YouTube, and stay in the know with what's happening in the world around you – in real time.
| Edited by: Puja Menon
Read full article