GET Stock

Quotes


I've struggled a lot to reach this level: Vikram
Vikram has won a national award and has several hits to his credit.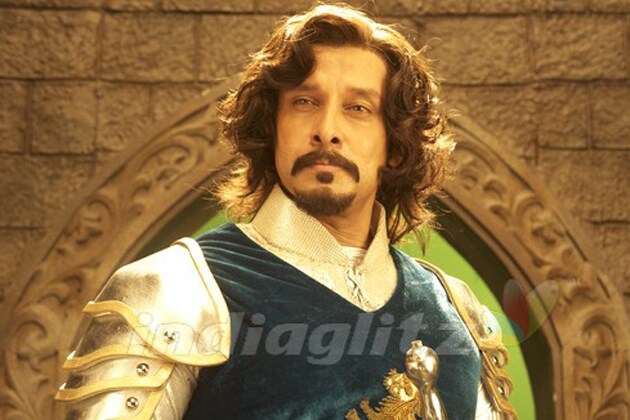 Vikram has won a national award and has several hits to his credit.
Vikram has won a national award and has several hits to his credit. Yet, the first thing that strikes you when you meet him is his humility. But that is a quality Vikram has learnt in the 15 years that took him to make a mark in the film industry.
Vikram''s debut as a protagonist was way back in 1989 in the Tamil film Meera directed by P.C. Sriram. Though several films followed in tamil, Malayalam and telugu he was lost in the shadows. Things changed when Sethu, directed by Bala became a hit. His sensitive portrayal of a mentally disturbed person won him kudos from all quarters. Offers poured in. "I struggled a lot to reach this level. I am a very optimistic person," he says in an interview.
Excerpts:
What are your forthcoming projects?
I'll be doing A.M. Rathnam's Bhima, Dhanu and the remake of Chandupottu. Dileep has done a great job in the movie. I'm waiting to enact the role of Radha. It'll be challenging, but yes, I can do it.
Your latest film Majaa is a remake of Thommanum Makkalum?

Yes, I happened to see Thommanum Makkalum and I liked it a lot. I asked director Shafi if we could do a remake of it. He instantly agreed. We have changed it a bit for the Tamil audience In Majaa, I have also pitched in as assistant director.
Any offers in Malayalam?
I would love to act in Malayalam movies. I have got a few offers too. But let me see, if the script moves me, I will accept it. In fact, Keralites have a sympathy for the underdogs, my film Sethu was well received here!
Are you costly for Malayalam?
laughs) Actually, money is no longer an issue for me. It's just that the role has to make me say, `Yeah, I have to do this at any cost.' Then, I'll accept it.
You have acted in several Malayalam films. But you never made it big in Mollywood. What do you think is the reason?
Most of my movies in Malayalam have been hits. But I was never a hero here, I was just the lucky mascot!
What's your dream role?
Chappani in Pathinaru Vayathinile. I also want to be a stylish villain, a really bad man who steals the show.
Who are the actors you admire?
I am a fan of Kamal Hassan and Rajini sir. At the international level, it's Robert De Nero and Meryl Steep. They made me love cinema.
The best compliment you ever got?
After seeing Anniyan, Rajini sir called me and said: ``Good movie. People will remember you 30 years from now. It was like seeing Shivaji back on screen,'' That was the ultimate compliment I could get.
Any directorial ambitions?
Not yet! Why risk money!
Tell us about your family?
My wife who is from Kannur is a psychologist (Well she helps me with the behavioural patterns of my characters). My children are in school. That's all about me!
Read full article