Janta Verdict: 'Once Upon...' is a decent watch
Find out what audiences had to say about the film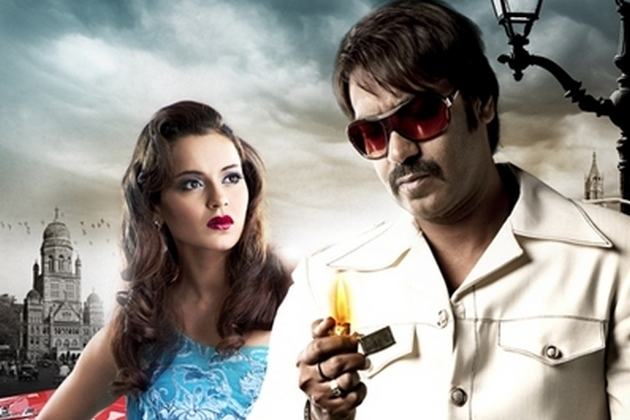 Find out what audiences had to say about the film
Mumbai: Milan Luthria's Once Upon a Time in Mumbaai released amidst a lot of controversy. However, that didn't stop movie-lovers from thronging cinema halls to watch the film.
The morning show on Friday had a lot of people who came to see the film only for Ajay Devgn. Then there were those who were keen to know about the underworld scenario of the '70s and that brought them to the multiplexes. Let's find out what clicked for them and what didn't interest them.
We asked audiences their take on Ajay Devgn's performance. Aditi Mehta was super excited after the film got over. She says, "Ajay's on-screen presence is too good. No one except for him can play a role of someone connected to the underworld. He has so much of intensity."
Nitin Sharma says, "Ajay's performance is very honest. It does remind us of his role in Company. Also, he is looking dashing in white attire throughout the film."
Param Kapoor shares that he isn't a big fan of Ajay, but liked his performance. "I had liked him in Company and was sure that his performance would be an 'ace'. He stood out among the other actors."
For Emraan Hashmi, the reaction was not the same. Shripal Shah says, "Emraan is ordinary. He doesn't have the intensity that Ajay Devgn has."
Vishal Gupta says, "This film is Ajay Devgn's film. Emraan is average."
Another major attraction is Kangna Ranaut who has also dressed in '70s style.
Alok Sutar says, "Kangna is looking so hot. The screen is illuminated every time she comes on screen. The '70s look really looks good on her. Also, she suited well opposite Ajay's character."
Also, Prachi Desai's chemistry with Emraan had become a talking point the day the promos were aired. "Emraan and Prachi's chemistry is very good. Prachi, in simple attire is looking very pretty," says Praveen Joshi.
When asked on their final word on the film, people said that the film is a decent watch.
"The film is definitely different. It is based on the '70s era, so when you watch it, it actually takes you back there," says Kuber Sharma.
Neerav Desai says, "I wanted some more action between the two protagonists, so I was disappointed on that part. But, I didn't get bored. The film is a one time watch."
Sachin Patil says, "All the characters are very well sketched. But the film just ends when you think the real action is about to begin. But, I had a good time."
With no other Hindi release this weekend, the film has no competition and will have a good weekend.
Get the best of News18 delivered to your inbox - subscribe to News18 Daybreak. Follow News18.com on Twitter, Instagram, Facebook, Telegram, TikTok and on YouTube, and stay in the know with what's happening in the world around you – in real time.
Read full article