GET Stock

Quotes


Jharkhand Bandh on Land Acquisition Bill Issue
The bill, which was passed last year by the Assembly, is a "death warrant for adivasis and moolvasis" of the state, JDP president Salkhan Murmu said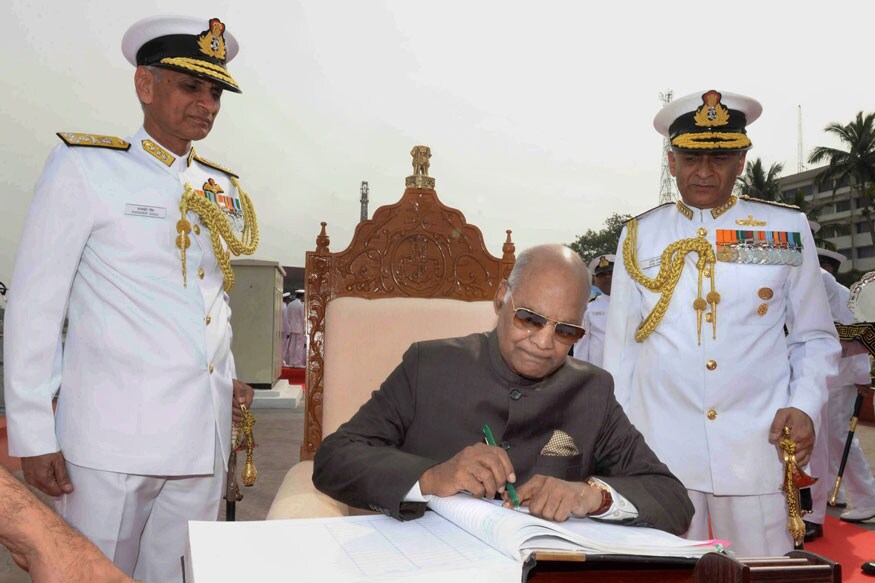 President Ram Nath Kovind has given his assent to the state's Land Acquisition Bill.(Image: PTI)
Jamshedpur:
The Jharkhand Disom Party (JDP), along with a tribal organization, has called for a statewide dawn-to-dusk bandh on Monday amid reports that President Ram Nath Kovind has given his assent to the state's Land Acquisition Bill.
The bill, which was passed last year by the Assembly, is a "death warrant for adivasis and moolvasis" of the state, JDP president Salkhan Murmu said at a press meet on Sunday.
"The news that the President has given his assent to the Jharkhand Land Acquisition Bill, 2017 has been widely circulated in the media and the Jharkhand government has not denied it," Murmu said.
Based on the reports, the party has given a call for a bandh on Monday "since we consider it to be anti-people," he said.
There is no clarity from the state government if the President has cleared the Right to Fair Compensation and Transparency in the bill, Murmu said.
The new bill pertains to enabling the government to eliminate the step of conducting a social impact assessment (SIA) for land acquisition. It also mandates that compensation has to be given out within six months.
"We have appealed to the Jharkhand Multi Morcha (JMM), the main opposition party in the state assembly to support the shutdown called by the JDP and Adivasi Sengel Abhiyan (ASA), a tribal organization that spearheads movements to empower the community," he stated.
Murmu also clarified that essential services, including railways, would be exempted from the purview of the bandh.
Seeking clarification over the status of the bill on Saturday, JMM's working president and Leader of Opposition Hemant Soren had threatened to launch a massive agitation in protest against the reported presidential assent to the bill.
A former parliamentarian, Murmu, however, said even if the bill was not cleared, it was in the pipeline for the President's signature as the state government has forwarded it.
"It was the JDP and the ASA, who along with various tribal organizations, had organized a series of agitation against the Jharkhand government's proposed amendment in the century-old Chhotanagpur and Santal Paragana Tenancy Act (CNT and SPT). The agitations forced the then President to return the bill without approving it last year," he claimed.
Urging the opposition parties to join hands against the bill, Murmu said the JMM, as the main opposition party of the state, should take up the issue seriously to find out a solution in the interest of adivasi.
Murmu also drew a parallel with the Singur and Nandigram movements in West Bengal
"Bengal Chief Minister Mamata Banerjee successfully fought for the people of Singur and Nandigram and was voted to power. The JMM should also act immediately instead of waiting for the aassembly polls in 2019," he said.
| Edited by: Parth Sharma
Read full article