Assembly Elections 2019
Exit Poll Results
Curfew in J&K Town After Protests Erupt Over Killing of Man by Suspected Cow Vigilantes
As protesters damaged vehicles and set afire a three-wheeler, police imposed curfew and internet services were suspended.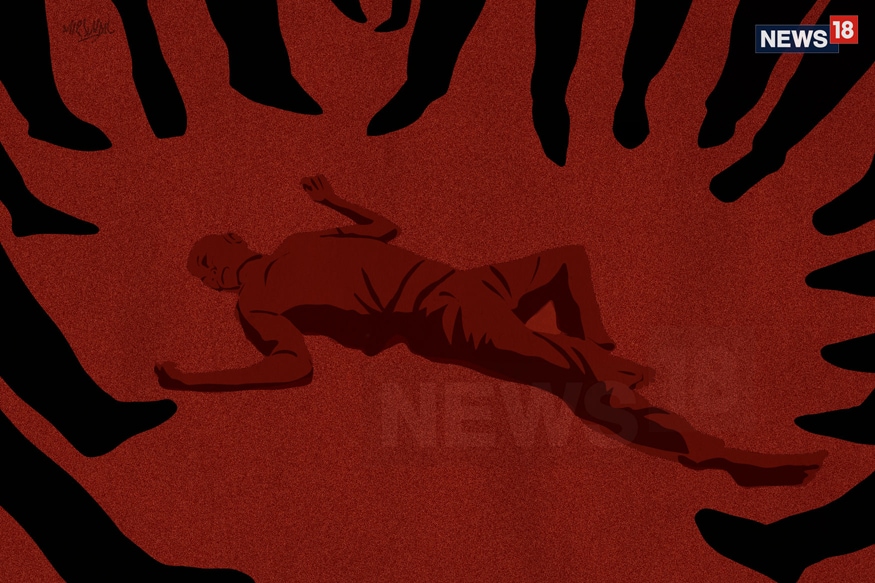 News18 Creative
Srinagar:Tensions ran high in Jammu and Kashmir's Chenab valley following the killing of a 50-year-old man in an alleged case of cow vigilantism on Thursday.

The incident took place around 2 am when the man along with two others was transporting cattle to their village, Bhadarwah's Mohalla Qilla, were fired upon.

While the two others escaped with minor injuries, Naeem Ahmad Shah (50) was killed on spot after the "vigilantes" fired at them.

Protest and clashes erupted in the communally sensitive area of the Jammu province, which has a mixed Hindu-Muslim population, after news of the incidence spread.
According to the Tehsildar, seven suspects of Kaathi-Nalthi village have been arrested, but, the main the suspect remains absconding.

The protestors had demanded that the culprits be handed over to them and later pelted stones on a police station. In retaliation, police fired tear gas shells to disperse the agitators.

Several vehicles were also damaged in the clashes. Fearing that the situation might worsen, the administration imposed curfew in the town and additional forces were called in to maintain law and order.

Bhaderwah is the part of Doda district in the Chenab Valley — a hilly belt consisting of three districts. The picturesque valley is situated between the Jammu and Kashmir provinces.

A top official of the district told News18 that no animals were found at the spot of murder.

Meanwhile, political leaders have said that the murder was part of a "bigger conspiracy". People's Democratic Party (PDP) leader, Firdoos Tak termed it a "cold-blooded murder" saying that "political interests" were at play.

"This murder is part of a larger game. There are some political parties, who are trying to create tensions here. This is part of a bigger conspiracy," alleged Tak.

Tak feels that the "murder has committed done to further divide the communally sensitive Chenab valley".

Congress leader, Vikar Rasool Wani also echoed the same concern.

"The situation is being polarised only by the BJP so that they could use it in the elections," Wani alleged.

Demanding the immediate arrest of culprits, Wani said, "If the police didn't act swiftly it would worsen the situation here."

The Chenab valley had earlier witnessed communal tensions when two RSS leaders were killed.

A local socio-religious organisation, Anjuman-e-Islamia Bhadarwah has issued a shutdown call against the incident.

"This is cold-blooded murder and has been carried out on the behest of the goons of BJP, RSS and Shiv Sena, who are hell-bent on polarising the situation here," Pervaiz Ahmed Sheikh, President of the organisation said.

"If the kingpins are not booked immediately it will have dangerous consequences and only the administration which is running with Modi's agenda will be responsible," he threatened.



Read full article
Countdown To
Elections Results
To Assembly Elections 2018 Results