GET Stock

Quotes


Johnson & Johnson aims for 1 million Ebola vaccine doses in 2015
There is currently no proven vaccine against the deadly disease but several companies are racing to develop products.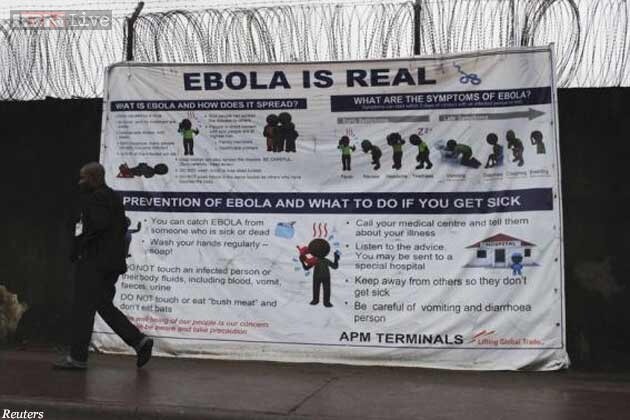 There is currently no proven vaccine against the deadly disease but several companies are racing to develop products.
London: Johnson & Johnson is accelerating work on its experimental Ebola vaccine and aims to produce 1 million doses next year, 250,000 of which are expected to be available by May.
There is currently no proven vaccine against the deadly disease but several companies are racing to develop products. Clinical tests on two - from GlaxoSmithKline and NewLink Genetics - are already under way.
The World Health Organization (WHO) hopes that tens of thousands of people in West Africa, including frontline healthcare workers at high risk of infection, can start receiving Ebola vaccines from January as part of large-scale clinical trials.
J&J said on Wednesday that it would test its vaccine for safety and immune response in healthy volunteers in Europe, the United States and Africa from early January, adding that it will commit up to $200 million to accelerate the programme.
The J&J vaccine was discovered in collaboration with the U.S. National Institutes of Health (NIH) and includes technology from Denmark-based Bavarian Nordic, which will now receive a cash injection from the American healthcare company.
The total potential deal value for Bavarian Nordic could be more than $187 million, including upfront payments, milestone payments based on product progress, a supply contract and the purchase by J&J of shares in the Danish biotech business.
Bavarian Nordic's share price jumped 19 percent in early trading after the announcement of J&J's plans.
SIMPLIFIED VACCINE
West Africa's Ebola outbreak began in March and has killed more than 4,500 people, most of them in Liberia, Sierra Leone and Guinea, according to the WHO. Outbreaks in Senegal and Nigeria have been declared over by the WHO and there have been a handful of cases in Spain and the United States.
J&J has simplified and fast-tracked its vaccine programme in the light of the world's worst Ebola outbreak, which is still ravaging the three worst-hit West African countries.
Originally it had been working to develop a vaccine against both the Zaire and Sudan strains of Ebola, as well as a related condition called Marburg disease.
That long-term programme will continue, but J&J is now also developing a vaccine targeting only the Zaire strain behind the current epidemic, which is a more straightforward project and should therefore yield results faster.
"We have an important responsibility as a leading global healthcare company to do all we can to address this urgent unmet medical need," J&J Chief Executive Alex Gorsky said in a statement.
The U.S. company added that it is also seeking additional partners and resources to assist in its efforts to increase vaccine production and speed the clinical trial programme.
PROMISING SIGN
Although the safety and effectiveness of J&J's and other experimental vaccines has yet to be proven, they have provided good protection against the Zaire strain of Ebola when tested on macaque monkeys, which is seen as a promising sign that they are likely to work in humans.
Like a number of experimental vaccines against various diseases, J&J's vaccine uses a common cold virus, called an adenovirus, to carry its payload.
Immunisation with the J&J vaccine, which was developed by its Crucell unit in the Netherlands, consists of two injections: one to prime the immune system and a second to boost the response. They were given two months apart in the monkey tests. By contrast, researchers are testing a single shot of GSK's vaccine.
How safe and effective J&J's product will be in humans remains to be seen, but more than 1,000 people have already received similar experimental vaccines from Crucell in clinical trials for other diseases with no apparent ill effects, offering some reassurance.
Bavarian Nordic, meanwhile, has used a similar approach in producing a smallpox vaccine that has been stockpiled around the world and tested on more than 7,000 people.
Also Watch
Read full article