Judiciary and Press Must Act When Democracy is in Danger: SC Judge Kurian Joseph
Justice Joseph also regretted that journalists are perhaps not as free as they used to be.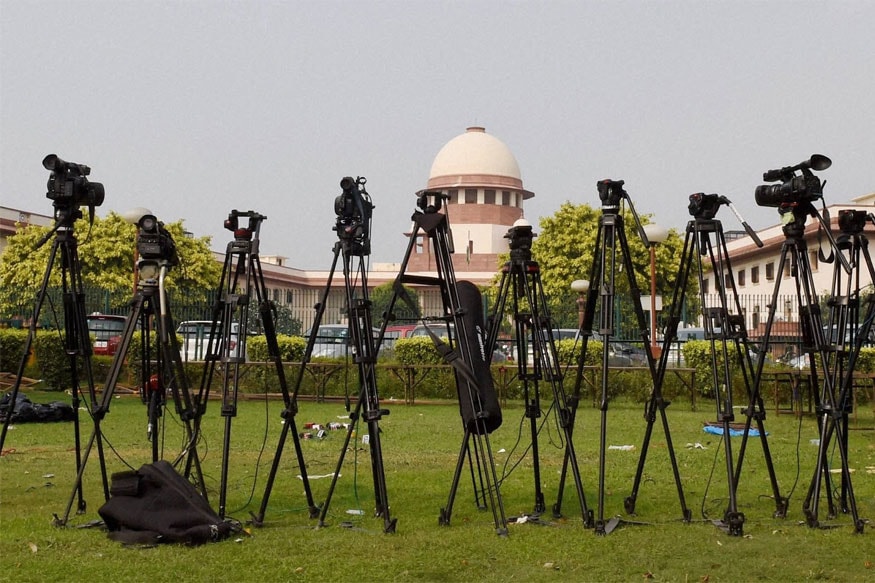 File photo of the Supreme Court building.
New Delhi: Senior Supreme Court judge Kurian Joseph has said that judiciary and press are the two watchdogs of democracy which must act with utmost force when the democracy is in danger.
Speaking to the students of Kerala Media Academy in New Delhi on Monday, Justice Joseph also made it clear that he would not take up any government assignment after his retirement.
His statement came in less than 48 hours after his colleague Justice J Chelameswar issued a similar statement about not taking up any government post after demitting office.
Justices Chelameswar and Joseph were part of the four-judge press conference in January wherein the judges had in an unprecedented manner raised serious issues of administration in the top court, in particular manner of allocating cases to different benches.
On Monday, Justice Joseph told the students about the increased role of judiciary and press in India.
"Judiciary and media are two watchdogs of democracy. Watchdog barks. It barks when it faces a threat. It barks to alert the owner. Even after it barks and the owner doesn't wake up, then it bites. Barking dog seldom bites but it bites when the owner is in danger. That owner is the democracy here," said the judge.
Justice Joseph also regretted that journalists are perhaps not as free as they used to be.
" Even when reporters want the truth to be out, their employers want their version of the truth to be told. Freedom of the reporters are limited now. This is another danger to democracy," cautioned the judge.
Justice Joseph implored upon the media students to be diligent and patient with their assignments and commented that the" breaking news syndrome is the cancer of media reporting."
He also made a categorical statement that he will not take up any post retirement assignment bestowed by any government.
Justice Joseph is known in the top court as a very patient and indulgent judge, who never loses his temper and wears a smile always.
His humane manner of dealing with family disputes has made his court a centre of resolving discords through mediation and amicable settlement.
Ends
Get the best of News18 delivered to your inbox - subscribe to News18 Daybreak. Follow News18.com on Twitter, Instagram, Facebook, Telegram, TikTok and on YouTube, and stay in the know with what's happening in the world around you – in real time.
| Edited by: Ahona Sengupta
Read full article